Domestic Violence Battery
Your Case Deserves Immediate Attention - Call Hubbs Law Today
Miami Domestic Violence Battery Attorney
Domestic Violence Battery Definition in Miami, Florida
A criminal charge of domestic violence battery is a serious matter that may have adverse effects on many aspects of a person's life. So, if you are charged with domestic violence battery or spousal battery in Miami, Florida, contact an experienced Miami criminal defense lawyer to discuss your case right away.
Domestic violence battery occurs when a person "actually and intentionally touches or strikes another person against (his or her) will" or when a person "intentionally causes bodily harm to another person" when the person who was touched, struck, or harmed is a "family or household member."
A minor cut or bruise suffered by a family or household member might be enough for the police to make an arrest under Chapters 741 and/or 784 of the Florida Statutes, initiating a cascade of legal and domestic problems. A conviction for domestic violence battery could result in a jail sentence, a fine, and many other penalties, including the required completion of a Batterers Intervention Program (BIP) and restrictions on child custody or visitation.
Battery is defined in the Florida Statutes, Title XLVI, Chapter 784, § 784.03(a)(1-2) as to occur when a person:
Actually, and intentionally touches or strikes another person against the will of the other; or
Intentionally causes bodily harm to another person
According to the Florida Statutes, Title XLIII, Chapter 741, § 741.28(2), "domestic violence" means any of the following crimes that result in physical injury or death of one family or household member by another family or household member:
Under § 741.28(3), a family or household member may be any of the following:
Spouses (husbands or wives)
Former spouses (ex-husbands or ex-wives)
Persons related by blood or marriage
Persons who are presently residing together as if a family or who have resided together in the past as a family
Person who are parents of a child in common regardless of whether they have been married
Note: Family or household members must be currently residing or resided together in the past in the same single dwelling unit, except for persons who have a child in common.
What Are Florida's Penalties for Domestic Battery?
Without any aggravating circumstances, simple domestic battery is a first-degree misdemeanor in Florida, with penalties upon conviction of:
Up to one year in jail
A fine of up to $1,000
Chapter 741 of the Florida Statutes also imposes additional mandatory penalties upon conviction, including:
Minimum mandatory jail sentence of five days if bodily injury occurred
Completion of a six-month Batterer's Intervention Program (BIP)
No contact injunction imposed by a court order, restricting interaction with alleged victim and children
12 months of probation
Community service
Loss of certain civil rights, including a lifetime ban on owning or possessing a gun
Inability to seal or expunge the criminal record, even if adjudication is withheld
Types of Domestic Battery Defenses
Domestic violence battery is often alleged in a heated moment, but when the furor dies down, there is often no fire and not even a wisp of smoke.
Because domestic violence disputes are often a he-said/she-said conundrum, a vast array of defenses may be applicable, including:
Absence of injury to the alleged victim
Facts disputed by the persons involved or witnesses
Evidence does not corroborate allegations
Veracity of the alleged victim's story
Self defense
Defense of another person
Defense of property
Stand your ground
It is important to have a knowledgeable lawyer review your domestic violence battery case because an attorney may be able to devise a strategy that may result in fewer adverse consequences well before any trial occurs.
In addition to signaling to the prosecution that you are serious about defending yourself, the hiring of an attorney has many other advantages:
Negotiating with the Prosecutor: Early negotiations with a prosecutor may be advantageous by presenting facts and legal defenses and mitigating circumstances that may lead to a reduction or dismissal of the charge.
Contacting the Alleged Victim: Although the court may impose a no-contact order after an arrest, a defendant's attorney is permitted to contact the alleged victim. Any information gathered by a defense attorney may aid in defense of the charge and after meeting with a defense attorney, an alleged victim may decide to drop the charge, although the decision to proceed rests solely with the prosecutor.
Negating a No-Contact Injunction: If the alleged victim prefers to drop the charges, then an attorney can work to negate the "no-contact" order, which usually entails modifying the condition of release.
Filing Pretrial Motions: After investigating the facts of a domestic violence battery case, an attorney may file any number of motions with the court, including motions asking the court to limit or prevent certain evidence.
In addition, depending on the circumstances of the case and a defendant's criminal history and history with the alleged victim, an attorney may recommend that the defendant voluntarily seek counseling or treatment for anger management issues or alcohol or substance abuse. Voluntarily participation in an intervention program may convince a prosecutor to consider a pretrial intervention plan, which could result in a non-criminal resolution.
Experienced Domestic Battery Legal Counsel
If you were charged with domestic violence battery or any domestic violence charge in Miami or Miami-Dade County, you should talk to an experienced criminal defense lawyer today. At Hubbs Law Firm, we fight for the rights of our clients who have been accused of domestic violence battery in Miami, South Miami, Hialeah, Miami Beach, Coral Gables, Miami Gardens, Kendale Lakes, Doral, Palmetto Bay, Homestead, and elsewhere in Miami-Dade County.
Attorney E.J. Hubbs also represents clients on related charges for aggravated battery on a pregnant female and felony domestic violence by strangulation.
Protect yourself, your family, and your career by contacting a compassionate and understanding attorney experienced in domestic violence cases right away. Your initial consultation is free.
---
Call Hubbs Law Firm today at (305) 570-4802 to schedule an appointment to discuss your domestic violence battery case.
---
Additional Resources
Office on Violence against Women (OVW) — The OVW, a division of the U.S. Department of Justice, provides federal leadership in developing the national capacity to reduce violence against women and administer justice for and strengthen services to victims of domestic violence, dating violence, sexual assault, and stalking.
American Bar Association — Commission on Domestic Violence — Visit the website for the ABA's Commission on Domestic Violence to learn how to protect yourself and your children in an emergency situation involving domestic violence or abuse.
Miami-Dade County Courts — Family Court Division — Visit the website of the Miami-Dade County Clerk of the Courts for information and resources related to domestic violence. The family court is located at:

Lawson E. Thomas Courthouse Center
175 NW First Avenue
Miami, Florida 33128
Phone: 305-275-1155 Attorneys E.J. & Erika Hubbs
As professional Miami criminal defense attorneys, we take every case personally give every client the deliberate care it deserves. Our clients become part of our family and we fight relentlessly for their rights. Read more about us to find out how we can help you.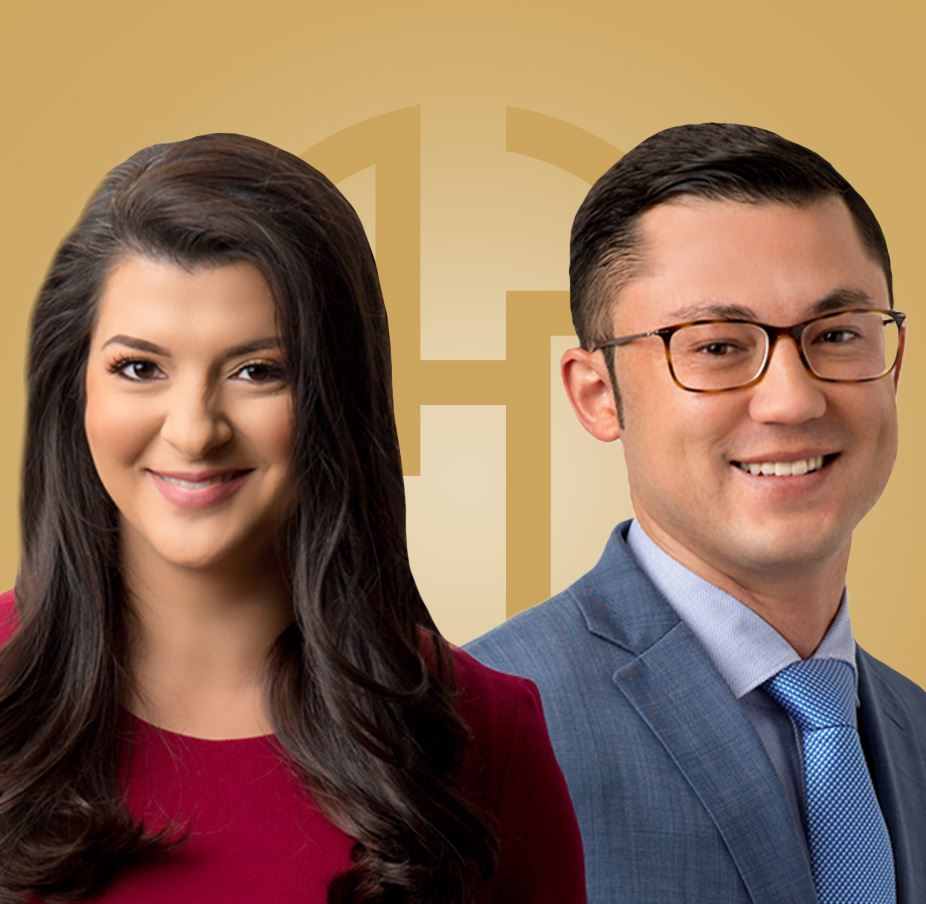 They proved how knowledgeable and experienced they were by building a strong case

Alex Marcia

She was very accommodating with our work schedules and we felt comfortable with her knowledge and experience with immigration cases

Dolsin Rivas

I would highly recommend him to anyone who needs a criminal/immigration attorney.

Anthony Hermans