Unemployment Fraud
Your Case Deserves Immediate Attention - Call Hubbs Law Today
Miami Unemployment Fraud Lawyers
Fighting Fraud Charges throughout South Florida
Florida law recognizes a variety of fraud crimes. Unemployment fraud generally involves knowingly making a false statement or failing to disclose a material fact while applying for unemployment benefits in order to obtain money that the person is not entitled to. Unemployment fraud has been increasing exponentially in Florida in recent years, and lawmakers are looking to fight the problem. Unemployment fraud schemes range from people failing to disclose current employment, to people actually applying for unemployment benefits using another person's name and information.
The penalties imposed for convictions for unemployment fraud can be severe, including probation, fines, and incarceration. In addition, a penalty for this crime is an aggravated felony if the loss to the victim exceeds $10,000. A person who was not a United States citizen would be deported from the U.S. You should contact an attorney with experience in both criminal defense and immigration law for further legal advice.
If you were arrested for unemployment fraud in Miami, Florida, you should immediately contact an experienced criminal defense attorney that handles fraud cases. It is important for you to have your case evaluated by an experienced attorney because you may have legal defenses to your case. Our founding attorney, E.J. Hubbs, is Board Certified in Criminal Trial Law by the Florida Bar. This certification is held by less than 1% of the attorneys in Florida.
Hubbs Law Firm handles all types of fraud cases in Miami-Dade County, South Miami, North Miami, Doral, Miami Gardens, Miami Beach, Kendall, Homestead, and Hialeah, as well as other cities and areas in the Greater Miami Area.
---
Contact us at (305) 570-4802 to immediately speak with our attorneys during a free consultation.
---
Penalties for Unemployment Fraud
Under Florida statute 443.071, unemployment fraud is defined as "any person who makes a false statement or representation, knowing it to be false, or knowingly fails to disclose a material fact to obtain or increase any benefits or other payment." A conviction for unemployment fraud is a third-degree felony punishable by up to five years in prison and a $5,000 fine. Unemployment fraud can be charged under several different statutes.
Under 18 U.S.C. 1001, a person commits unemployment fraud when he/she knowingly and willfully:
Falsifies, conceals, or covers up by any trick, scheme, or device a material fact
Makes any materially false, fictitious, or fraudulent statement or representation
Makes or uses any false writing or document knowing the same to be materially false, fictitious, or fraudulent statement or entry
Those convicted can be imprisoned for up to five years in federal prison. In addition to the general fraud statute, the government can charge someone that is involved in unemployment fraud with identity theft and aggravated theft if personal information of others is used in the fraud. Aggravated identity theft carries a two-year minimum mandatory sentence. Mail fraud and wire fraud can also apply if applicable.
Defenses to Unemployment Fraud
If you were charged with unemployment fraud in Miami, you should not assume your case will result in a conviction.
There are numerous legal defenses to unemployment fraud including:
Lack of Knowledge: The state or federal government must prove that you "knowingly" made a false statement or "knowingly" failed to disclose a material fact. If you did not have knowledge, possibly because of a mistake, then you could be found not guilty of the crime.
Lack of a Material Fact: The state or federal government must also prove that any fact that was not disclosed must be material. If the fact did not result in a change of qualifications or benefits or resulted only in a minor change, then it might not be material. If a non-disclosed fact is not material, then you are legally not guilty of the crime.
Identity: A requirement in every criminal case is that the prosecution proves that you are the one who committed the crime. Most unemployment fraud cases involve proving identity through paperwork, rather than a witness testifying that he saw the defendant commit the crime. Consequently, the state could have a problem proving you were the person that actually applied for unemployment benefits.
Find an Unemployment Fraud Attorney in Miami, FL
If you were charged with unemployment fraud in Miami, you should contact a qualified, experienced criminal defense attorney. Don't wait until you are charged with a crime or for a court date. Attorney E.J. Hubbs defends clients charged with all types of fraud in Miami and throughout Miami-Dade County, including Hialeah, North Miami Beach, Kendall, Homestead, North and South Miami Miami Gardens, and anywhere else in the area.
---
At Hubbs Law Firm, your first consultation is always free. Call us today to schedule your free consultation at (305) 570-4802.
---
Additional Resources
Division of Public Assistance Fraud- Visit the website of The Division of Public Assistance Fraud (PAF) to find out more about investigates on all public assistance fraud allegations. PAF investigates various types of public assistance fraud including those involving cash assistance, food stamps, and Medicaid. Also, find information on disaster assistance, social security, and disability fraud.
Florida Department of Economic Opportunity – Visit the website of Florida's Department of Economic Opportunity to find out more about unemployment fraud. This organization allows individuals to report reemployment fraud. Also, find additional information on assistance fraud and overpayment.
United States Department of Labor- Visit the website of the United States Department of Labor to find out more about reporting unemployment insurance fraud. This agency governs employment issues including wages, occupational safety and health, employee benefits, and many other employment topics. Also, find more information on how to report benefit plan fraud. Attorneys E.J. & Erika Hubbs
As professional Miami criminal defense attorneys, we take every case personally give every client the deliberate care it deserves. Our clients become part of our family and we fight relentlessly for their rights. Read more about us to find out how we can help you.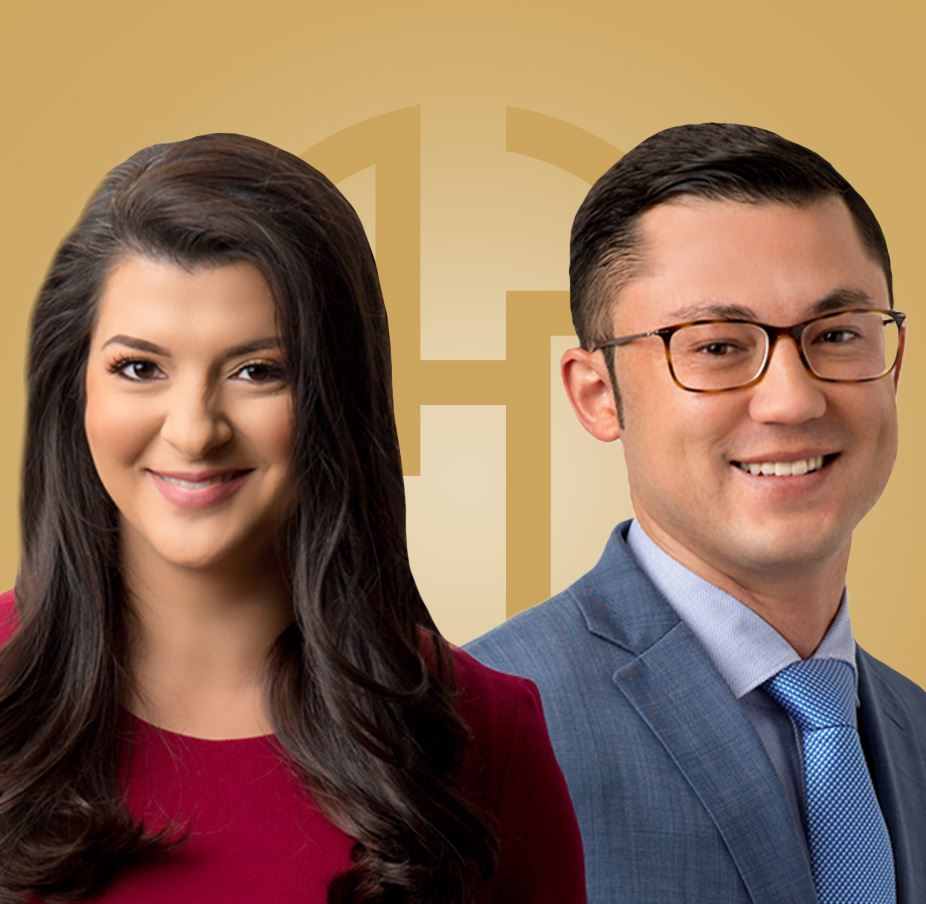 He Takes Every Case With Heart and Honesty

Paul R.

She made the process seamless, she was there for any questions we had, answered our phone calls or emails, and stayed on top of our case.

Alfred Pereira

Happy Out of State Client

Michele D