Warrants
Your Case Deserves Immediate Attention - Call Hubbs Law Today
Miami Warrant Attorneys
Providing Aggressive Legal Representation throughout Southern Florida
In a legal context, a warrant is a document issued by a court that authorizes law enforcement to make an arrest, conduct a search or seizure, or otherwise act to do justice. According to the Fourth Amendment to the U.S. Constitution, citizens are protected against unreasonable searches and seizures by the government and "no warrants shall issue, but upon probable cause, supported by oath or affirmation, and particularly describing the place to be searched, and the persons or things to be seized." Suspicion alone is not enough to justify a warrant.
Warrants most often are either an arrest warrant (known as a bench warrant, or a capias, in cases such as failure to appear in court) or a search warrant. This article discusses arrest warrants issued in the greater Miami area in South Florida. An arrest warrant is issued by a court, allowing the police to make an arrest and return you to court. A bench warrant is usually issued after a failure to appear in court for a scheduled court appearance or after a violation of probation or community control.
Click here to see if you have an outstanding warrant entered into the FCIC system maintained by the Florida Department of Law Enforcement (FDLE).
Legal Representation for Warrants in Miami, FL
Don't wait for the police to come and knock on your door. Be proactive. If you are in the Miami area and you face an outstanding arrest warrant, are concerned that an arrest warrant will be issued soon for you, or are facing extradition due to an arrest warrant from another state, then contact an experienced criminal defense lawyer today. Hubbs Law Firm assists clients who face arrest warrants and extradition throughout the Miami area, including cities such as Hialeah, Miami Gardens, Miami Beach, North Miami, Tamiami, North Miami, South Miami, Pinecrest, Kendall, and Homestead, as well as all other communities in Miami-Dade County.
We can also help our clients avoid an arrest entirely by filing a motion to withdraw or set aside the arrest warrant when appropriate. Our founding attorney, E.J. Hubbs, is Board Certified in Criminal Trial Law by the Florida Bar. Board certification assures competency and experience within an area of law and professionalism and ethics in practice.
---
Call Hubbs Law Firm at (305) 570-4802to schedule a meeting with our experienced and knowledgeable attorneys. Our attorneys may be able to intervene with legal authorities or the court to avoid an arrest at your home or workplace.
---
Warrants in Miami, Florida
A warrant may have one of many origins, including:
An arrest warrant obtained by a law enforcement officer or agency upon alleging probable cause after an investigation
A warrant filed directly by the Miami-Dade County State Attorney's Office alleging probable cause
A bench warrant for failure to appear (FTA) in court or failure to pay a fine after a court date had been previously scheduled
A warrant for violation of probation (VOP)
An "out-of-county warrant" (when a detainee is to be transported to another Florida county to face an outstanding charge in that county)
An "out-of-state warrant" (also known as a "Fugitive from Justice Warrant")
Arrest warrants are issued in many types of cases when the suspect is not immediately available for arrest, including:
Regardless of the type of warrant, an arrest warrant with your name on it is a major cause for concern. Taking a proactive approach is often the best way to resolve a warrant issue in the most favorable way. Notice of the warrant might arrive in the mail from a bond company and allow for "self-arrest," in which case you can turn yourself in on the warrant. In other cases, hiring an attorney as soon as you are aware of a potential arrest warrant issue may allow your attorney to negotiate your surrender instead of having the police search for you and arrest you wherever they find you.
For a warrant that results from an FTA or VOP situation in which a "notice to appear" was issued, you must appear before a judge in court before a bond amount will be set, so an attorney can provide important assistance in effecting your release as quickly as possible. If a bench warrant was issued, an attorney might be able to file a "motion to withdraw" the FTA or VOP capias, allowing you to reappear in court without arrest.
A qualified attorney may also be able to assist with an arrest warrant in other ways, such as:
Determining if you actually have an outstanding warrant
Determining the amount of the bond required for release or if the warrant is a "no-bond" warrant
Determining whether to file a "motion to surrender" and the terms and method of surrender
Determining whether to file other motions on your behalf
Protecting your right against self-incrimination and representing you under the Fifth and Sixth Amendments to the U.S. Constitution
Fighting for your release from custody by scheduling an emergency bond reduction hearing to petition the court for a reasonable bond amount or a release on recognizance (ROR, also known as a "signature bond")
Examining your entire case, including the original charges that led to the initial arrest
Find an Attorney for Warrants in Miami, Florida
If you are in the Miami area and are facing an outstanding arrest warrant or are concerned that a warrant has been or may soon be issued for you, or if you are facing extradition due to an arrest warrant from another state, then contact an experienced criminal defense lawyer today.
Pursuant to § 901.02, § 901.16 and rules of criminal procedure: Rule 3.121, there are two categories of arrest warrants in Florida: The criminal warrant and the warrant issued for a failure to appear in court. A criminal warrant for arrest is issued pursuant to a sworn affidavit and signed by a judge. The warrant for failure to appear in court is issued by a judge for failure to appear in court. These warrants are called bench warrants in misdemeanor cases, alias capias warrants in felony cases, and pick-up orders in juvenile cases.
No matter what kind of warrant was issued in your case, Hubbs Law Firm is dedicated to defending clients charged with criminal offenses or with outstanding warrants in Miami and throughout Miami-Dade County, including Miami Beach, Miami Gardens, North Miami, South Miami, Hialeah, Doral, and elsewhere in the county. Attorney E.J. Hubbs understands the warrant process and can help to expedite that process. As your representative, Hubbs Law Firm can do all that is possible to assist you in handling your legal issues and ease your warrant worries.
---
Call Hubbs Law Firm now at (305) 570-4802 to schedule a consultation with our board-certified attorney about your outstanding arrest warrant.
---
Additional Resources Attorneys E.J. & Erika Hubbs
As professional Miami criminal defense attorneys, we take every case personally give every client the deliberate care it deserves. Our clients become part of our family and we fight relentlessly for their rights. Read more about us to find out how we can help you.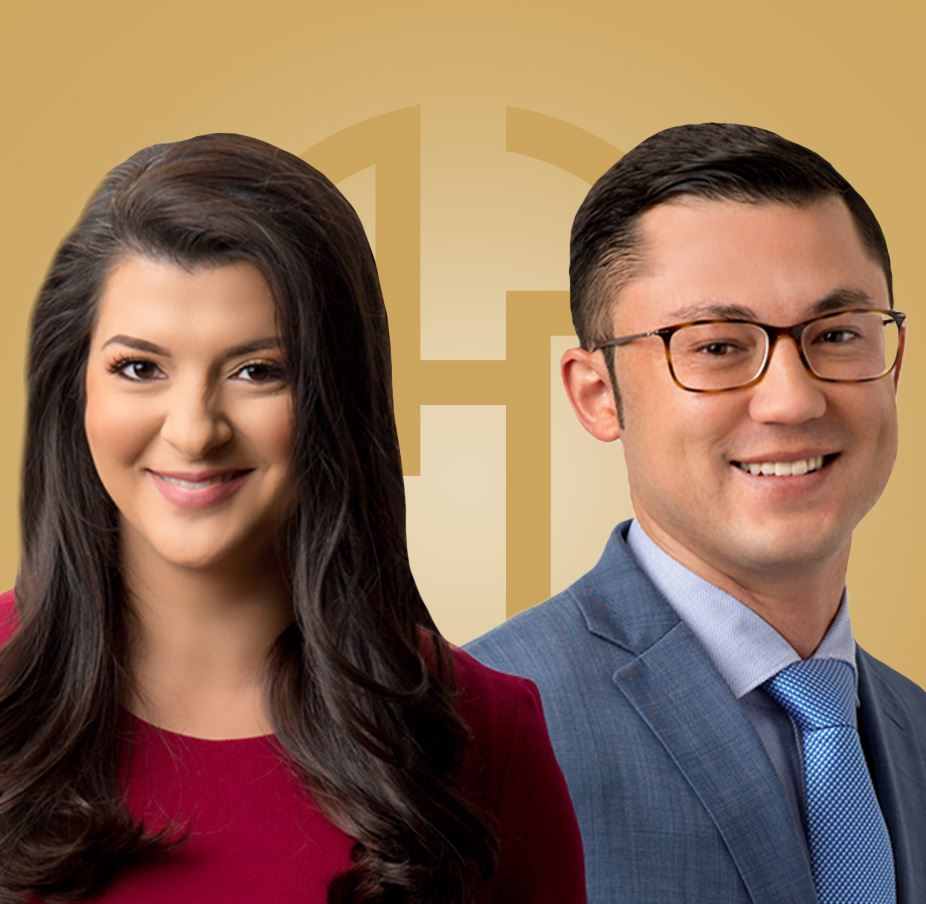 I would highly recommend him to anyone who needs a criminal/immigration attorney.

Anthony Hermans

"He showed me that having an attorney may cost some money but worth every penny"

Christina K.

Me and my wife were instantly pleased with her knowledge and professionalism

Carlos Urbina