Property Crimes
Your Case Deserves Immediate Attention - Call Hubbs Law Today
Miami Property Crime Attorneys
Passionate & Aggressive Defense for Clients throughout Miami-Dade County
Property crimes are offenses that involve the taking or destruction or someone else's property without that person's consent, including shoplifting, theft, burglary, robbery, fraud, arson, and criminal mischief, among others.
Property crimes differ from violent crimes such as assault or battery in that the latter involve the threat of force or the use of actual force in the commission of a crime. Both property crimes and violent crimes are detailed under Title XLVI of the Florida Statutes and may be charged as either a misdemeanor or a more serious felony. A conviction for a property crime may result in a jail or prison sentence, expensive fines, an order to pay restitution, a permanent criminal record, and other penalties, such as probation or community service.
If you or your loved one are facing charges for property crimes in Florida, contact Hubbs Law Firm right away. Our Miami property crimes attorneys have extensive experience in all aspects of state criminal defense and can help you create a personalized legal strategy aimed at protecting your rights.
---
Call us at (305) 570-4802 or contact us online for a free consultation. After-hours appointments are available.
---
Types of Property Crime Cases We Handle
Property crimes involve the taking or destruction of property, and the charges that may result range widely in severity under the law.
The value of the property involved often determines the severity of the charges filed. Some crimes, such as shoplifting or petit theft, are classified as misdemeanors, while others—such as grand theft, arson or carjacking—are classified as felonies, which are much more serious violations of the law.
Property crimes that are common in Florida and Miami-Dade County are detailed under various chapters of the Florida Statutes, Title XLVI (Crimes), including:
F.S. Chapter 806 — Arson and Criminal Mischief
F.S. Chapter 810 — Burglary and Trespassing
F.S. Chapter 812 — Theft, Robbery and Related Crimes
F.S. Chapter 815 — Computer-Related Crimes
F.S. Chapter 817 — Fraudulent Practices
At Hubbs Law Firm, we represent clients accused of all types of property crimes, including but not limited to:
Florida Penalties for Property Crimes
Many laws related to property crimes exist in Florida, and the possible penalties often depend on the type of crime and the value of the property in question.
The maximum punishments for each offense classification (listed in order of severity) are:
Second-Degree Misdemeanor – Punishable by up to 60 days in jail and fine of up to $500
First-Degree Misdemeanor – Punishable by up to one year in jail and fine of up to $1,000
Third-Degree Felony – Punishable by up to five years in prison and fine of up to $5,000
Second-Degree Felony – Punishable by up to 15 years in prison and fine of up to $10,000
First-Degree Felony – Punishable by up to 30 years in prison and fine of up to $10,000
If you are uncertain as to which classification your alleged crime falls under, contact a competent criminal defense attorney at Hubbs Law Firm. A knowledgeable Miami property crimes lawyer at our firm will be able to specify the charges you face and the potential penalties, as well as particular defenses that may apply in your case. We can also advise you if there is an outstanding warrant for you due to allegations of a property crime.
Request a Free Consultation Today
If you were arrested for a property crime in Miami or anywhere else in Miami-Dade County, you should consult with our attorneys before you talk to the police or any other law enforcement agency.
Our founding attorney, E.J. Hubbs, is Board Certified in Criminal Trial Law by the Florida Bar. Only lawyers who demonstrate competency and experience within an area of law and professionalism and ethics in practice are designated as Board Certified attorneys by the Bar.
At Hubbs Law Firm, we defend people accused of property crimes throughout the Miami area, including Miami-Dade County, Miami, Hialeah, Miami Gardens, North Miami, South Miami, Miami Beach, Coral Gables, Homestead, or any of the other cities and communities within Miami-Dade County.
Contact Hubbs Law today to schedule an appointment with our knowledgeable attorneys. We can explain the charges you face and the penalties that may result from a conviction, as well as possible defenses that may be available. Your initial consultation is free.
---
Contact us online or call (305) 570-4802 to request your complimentary consultation today.
---
Additional Resources Attorneys E.J. & Erika Hubbs
As professional Miami criminal defense attorneys, we take every case personally give every client the deliberate care it deserves. Our clients become part of our family and we fight relentlessly for their rights. Read more about us to find out how we can help you.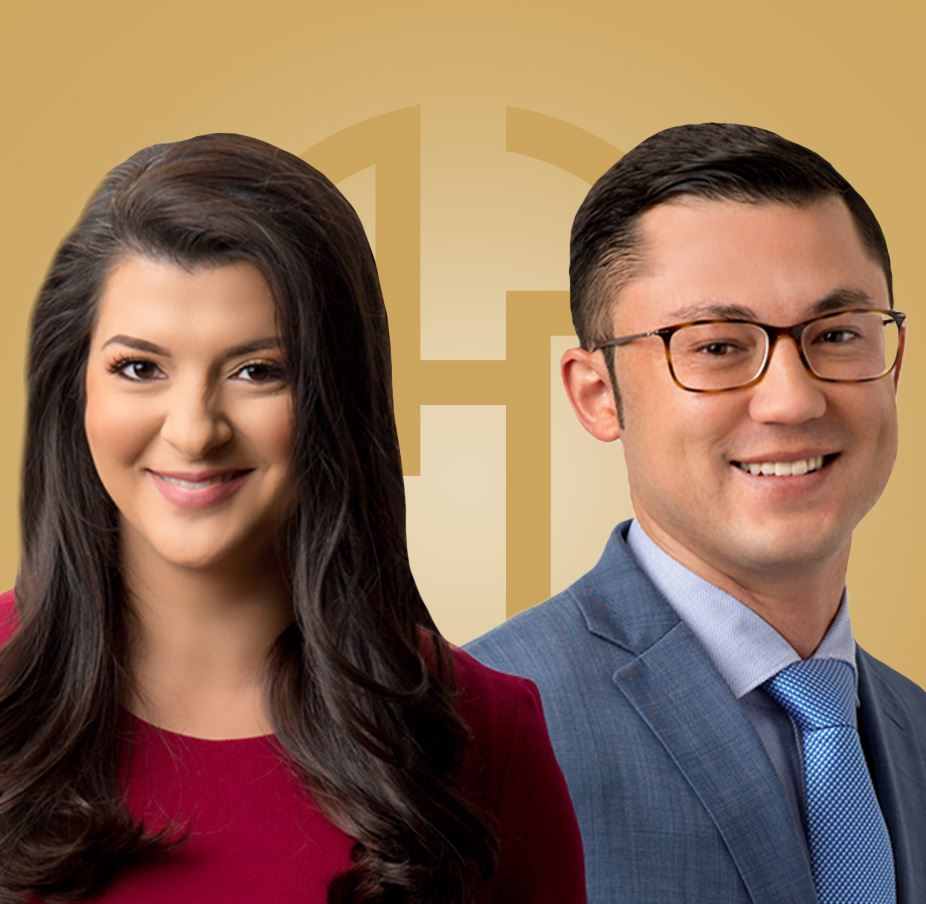 "He showed me that having an attorney may cost some money but worth every penny"

Christina K.

Erika was so amazing in the courtroom that somebody asked for her business card as soon as we walked out of the courtroom.

Gabriela

She is very thorough and treats clients like family.

Sports Supernova