False Imprisonment
Your Case Deserves Immediate Attention - Call Hubbs Law Today
Miami False Imprisonment Attorneys
Put Our Expertise on Your Side
Many people would be surprised to learn that, in Florida, something as simple as grabbing a person by the arm can constitute false imprisonment. False imprisonment is defined as restraining, abducting, or confining someone forcibly, secretly, or by threat against his or her will and without lawful authority.
Generally, false imprisonment claims in Miami-Dade County arise during domestic disputes between spouses or people in intimate relationships, but it can also occur in a other settings. For example, holding someone suspected of theft in a store without the proper procedure may also be considered false imprisonment.
It is not always clear what evidence of false imprisonment is enough to sustain a conviction. Speaking with an experienced criminal defense attorney can be invaluable in helping you prepare to fight for your rights.
Call Hubbs Law Firm for more information about how best to defend false imprisonment. We have offices in South Miami on Sunset Drive and an office in North Miami on 123rd Street. We take cases in Miami-Dade County, in cities like South Miami, Kendall, Pinecrest, Dadeland, Coral Gables, The Crossings, and Palmetto Bay.
---
Contact us online or call (305) 570-4802 for a free consultation with an experienced Miami false imprisonment defense attorney.
---
Elements of False Imprisonment under §787.02
Prosecutors must show that the defendant secretly, by threat, or forcibly abducted, imprisoned, restrained, or confined the victim, against his or her will without lawful authority.
The Fasion test is used for determining whether a kind of confinement or movement during the commission of another crime constitutes kidnapping. The Faison test does not apply to false imprisonment.
Aggravated False Imprisonment
Aggravated false imprisonment is an offense against a minor and is charged as a more serious crime. This offense may be punishable by up to life in prison. For aggravated false imprison, a victim must be under the age of 13 years old.
During an aggravated false imprisonment trial, the prosecution must show that the defendant committed one or more of the following:
Aggravated child abuse
A lewd or lascivious battery
A sexual battery against the victim
A lewd or lascivious molestation
Procuring a child for prostitution upon the victim
Forcing, compelling, or coercing another to be a prostitute upon the victim
Human trafficking for commercial sexual activity in which a minor or a mentally defective or incapacitated person was involved
Penalties for False Imprisonment in Florida
False imprisonment is a third-degree felony, punishable by up to five years in prison and up to $5,000 in fines.
Aggravated false imprisonment of a child under 13 years old in Florida comes with far more serious penalties. Aggravated false imprisonment is punishable by life in prison and up to $15,000 fines.
Civil Penalties for False Imprisonment in Florida
False imprisonment is a third-degree felony in Florida, but a defendant may be convicted of lesser-included offenses. These offenses include attempted false imprisonment, battery, and assault.
Florida law also allows a victim to recover monetary damages for false imprisonment in civil court. A civil claim for false imprisonment requires an intentional restraint under circumstances that were unreasonable, unwarranted, and without legal authority that caused harm.
Intentional restraint is defined as purposefully restraining the claimant with the knowledge that such restraint would, to a substantial certainty, result from the act. Restrained is defined as being held against your will and without consent. Under the civil statute, probable cause and arrest executed under a warrant are complete defenses.
Find a Miami False Imprisonment Attorney
False imprisonment, also known as false arrest or wrongful arrest, can occur under multiple kinds of circumstances. False imprisonment can also be charged as a civil claim. Call Hubbs Law Firm to speak with Attorney E.J Hubbs for more information about your charges. We can provide more information about the best course of action in handling false imprisonment charges. We take cases throughout Miami-Dade County, in cities like South Miami Heights, Cutler Bay, Princeton, Redland, Leisure City, Homestead, and Florida City, Florida.
---
Call (305) 570-4802 now to schedule an appointment to speak one-on-one with our Miami attorneys.
---
Additional Resources
False Imprisonment under § 787.02 – Visit Online Sunshine, the official website of the Florida State Legislature to find the full statutory language for the Florida Statute concerning false imprisonment. Also, find more information about the more serious offense of kidnapping, or the lesser-included offenses of attempted false imprisonment, battery, or assault.
"Double Offenses" - Problems in Kidnapping and False Imprisonment Cases – Visit the website of the Florida Bar Journal to learn more about the differences between kidnapping and false imprisonment. The article explains why false imprisonment is a lesser-included offense of kidnapping and gives examples of the kinds of actions that have received false imprisonment convictions in the past. Attorneys E.J. & Erika Hubbs
As professional Miami criminal defense attorneys, we take every case personally give every client the deliberate care it deserves. Our clients become part of our family and we fight relentlessly for their rights. Read more about us to find out how we can help you.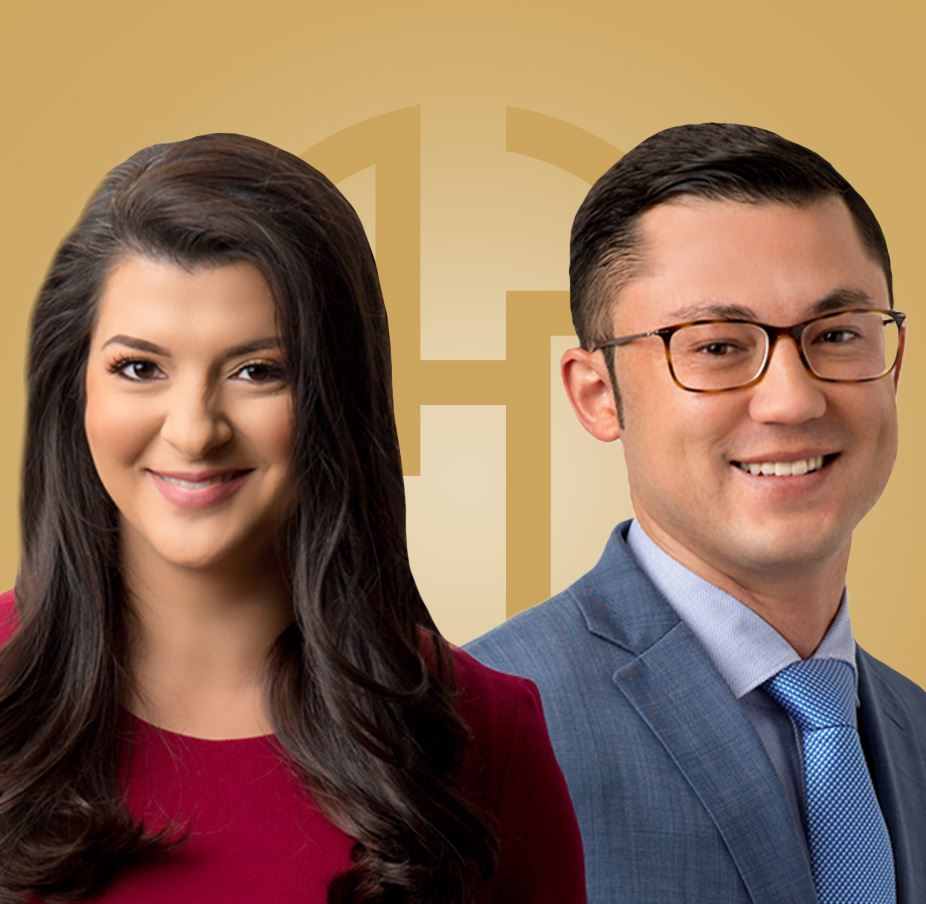 Me and my wife were instantly pleased with her knowledge and professionalism

Carlos Urbina

He will walk you thru the process without sugar coating it like other lawyers.

TRUJR

I would highly recommend him to anyone who needs a criminal/immigration attorney.

Anthony Hermans