Florida Criminal Defense
Your Case Deserves Immediate Attention - Call Hubbs Law Today
Miami Criminal Defense Lawyer
Speak With Top Criminal Defense Lawyers in Miami
While state criminal charges are generally less serious than federal offenses, they can have a serious, long-lasting impact on your rights, future, and freedom. If you face criminal charges in Miami, Florida, you could face jail time, harsh fines, probation, and immigration consequences. You could also find yourself dealing with an array of societal consequences, as a criminal record is both public and permanent in most criminal cases.
If you or your loved one are facing criminal charges in Dade county, or if you even believe that you are under criminal investigation, it is crucial that you quickly speak with a Miami criminal defense attorney.
When Should You Hire A Miami Criminal Defense Attorney?
One of the best reasons to hire a Miami criminal defense attorney early is that a competent defense lawyer will fight to get your criminal charges dismissed way before any formal charges show up against you. A Miami criminal attorney is also in the best position to negotiate other rights you are entitled to that could increase your chances of getting a favorable outcome.
You could face fines, prison time, civil penalties, and professional legal consequences for a conviction in any criminal issue. However, the right Miami criminal defense attorneys can make a significant difference in the outcome of your case.
MIami Criminal Lawyer Reviews
At Hubbs Law, our Miami lawyers are firmly committed to protecting our client's legal rights and providing due process in the Miami criminal justice system. Visit our criminal lawyer reviews to see why clients choose our Florida law firm when they need the best criminal attorney in Miami.
---
Contact Hubbs Law Firm online or call (305) 570-4802 for a free, confidential consultation with a criminal defense lawyer in Miami!
---
Whatever your matter entails, rest assured that the Miami criminal defense lawyers at Hubbs Law are available to represent your interests. As your Miami criminal defense attorneys, we strive to reduce your charges, get your case dismissed, or clear your name of a wrongful accusation.
Cases Our Miami Criminal Defense Attorneys Handle
Hubbs Law Firm assists clients in Miami-Dade County, FL, with all types of criminal and immigration matters.
Our criminal defense lawyers regularly handle the following types of criminal cases:
Our lawyers also assist clients with issues involving expunction, warrants, sentencing hearings, and probation violations.
Let Hubbs Law Firm Fight for Your Criminal Case
Call Hubbs Law Firm immediately if you were arrested or are under investigation for a state crime in Miami, FL. Our experienced Florida state criminal defense lawyers, E.J. and Erika Hubbs have the training and experience necessary to skillfully defend your criminal case in the city of Miami.
Both E.J. and Erika Hubbs are former prosecutors at the State Attorney's Office. In addition, E.J. Hubbs is Board Certified in Criminal Trial Law by the Florida Bar. Approximately less than 1% of defense attorneys in Florida are Board Certified in Criminal Trial Law. Board Certified attorneys are the only criminal defense attorneys in their field that can refer to themselves as experts in criminal trial law.
Hubbs Law Firm handles all types of federal criminal defense cases throughout Miami including, Miami Gardens, Hialeah, Miami Beach, Kendall, Doral, Homestead, North and South Miami, and other cities and areas in the Greater Miami Area. We can help you fight for a favorable outcome in your criminal defense case.
Contact our Miami Criminal Attorneys as soon as possible
Facing any criminal charges in Miami can be highly stressful, whether you have committed a crime or have been wrongfully charged. Our Miami criminal defense lawyers can help ensure that your rights are protected. All our Miami criminal defense lawyers have extensive trial experience; we are prepared to fight for you.
---
Contact the Miami criminal defense lawyers at Hubbs Law today for a free consultation: (305) 570-4802
---
Related Reading: Attorneys E.J. & Erika Hubbs
As professional Miami criminal defense attorneys, we take every case personally give every client the deliberate care it deserves. Our clients become part of our family and we fight relentlessly for their rights. Read more about us to find out how we can help you.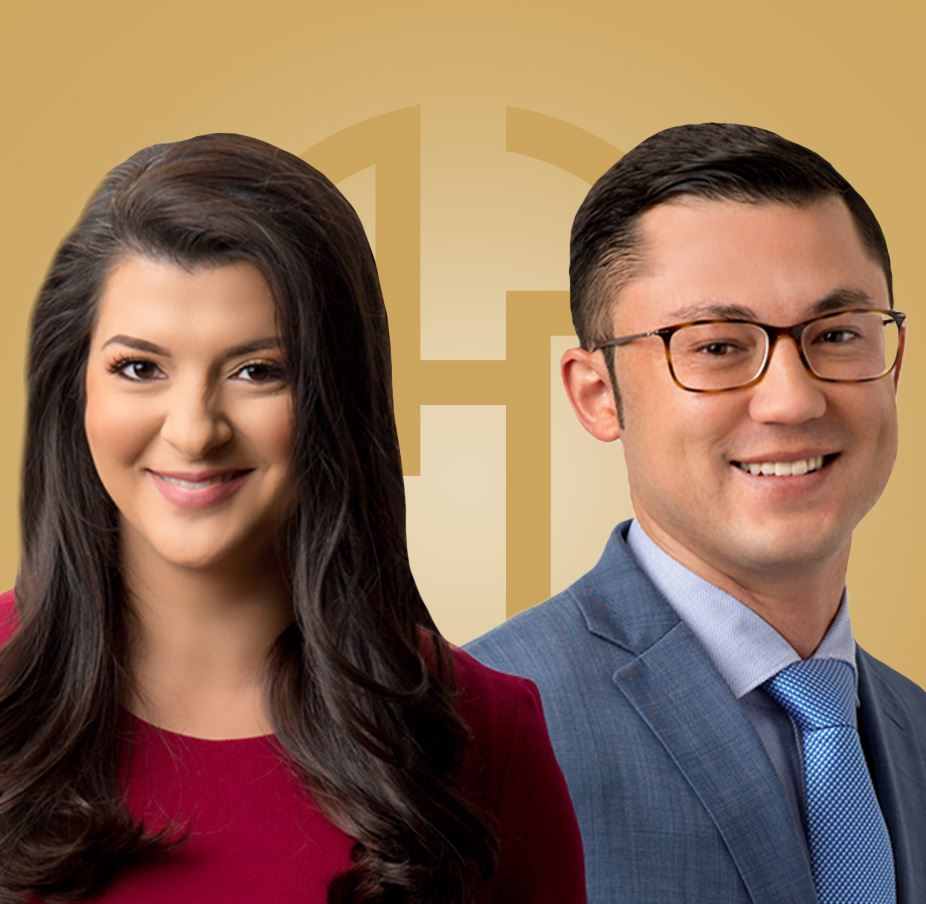 He will walk you thru the process without sugar coating it like other lawyers.

TRUJR

Me and my wife were instantly pleased with her knowledge and professionalism

Carlos Urbina

"On the personal note she treats you like family and I recommend her to anyone that needs help."

Gabriel M.