Molly (MDMA)
Your Case Deserves Immediate Attention - Call Hubbs Law Today
Possession of Molly (MDMA)
Protect Your Rights—Call Our Miami Drug Crime Lawyers Now
If you or your loved one has been charged with possession of molly (MDMA), it is important that you act quickly to protect your rights, your future, and your freedom. At Hubbs Law Firm, we defend individuals accused of molly/MDMA possession in Miami-Dade County and throughout the surrounding areas. Our Miami drug crime lawyers can help you understand your legal options and fight for the best possible outcome in your case.
---
Contact our firm online or call (305) 570-4802 to request a free and confidential consultation. We are available for after-hours appointments.
---
Increased Arrests for MDMA Possession in Miami
Molly, or MDMA (3,4-methylenedioxymethamphetamine), has been one of the most popular drugs of the Millennial generation. Also known as "ecstasy," MDMA is a synthetic drug that produces increased energy, euphoria, pleasure, stimulation, and hallucinations. These reactions are caused by the increase of three chemicals in the brain: dopamine, norepinephrine, and serotonin.
Molly is typically available in a tablet or capsule for oral ingestion, but a powder form can also be snorted through the nose. MDMA is commonly found at EDM (electronic dance music) festivals, concerts, raves, or nightclubs. Miami hosts one of the nation's largest EDM festivals, Ultra, which has been attended by more than 100,000 people every year since 2009.
The growing popularity of molly has led to more arrests for possession of MDMA. While molly is a party drug, and most users are non-violent offenders who are simply trying to have a good time, the consequences for possession of MDMA are anything but a good time. Molly is a controlled substance in Florida and possession of MDMA is a third-degree felony, punishable by up to five years in prison.
How Hubbs Law Firm Can Help
You need a qualified attorney to navigate you through a serious criminal case, such as possession of MDMA. Hubbs Law Firm defends clients in criminal drug prosecutions, including those facing possession of molly charges.
Our founding attorney, E.J. Hubbs, is Board Certified in Criminal Trial Law by the Florida Bar. Board certification is an honor held by very few attorneys in Florida and reflects E.J.'s experience in criminal law, as well as in conducting jury trials. Every Board Certified criminal trial lawyer must have tried at least 25 jury trials to verdict, pass a board certification exam, and have the recommendation of at least four attorneys and two judges.
Additionally, E.J. and Erika Hubbs both have experience as prosecutors and criminal defense attorneys, making them well-qualified to handle your possession of MDMA case. They are well-versed in constitutional issues and, in some cases, can file motions to suppress or motions to dismiss to their clients' advantage. Our attorneys are also familiar with the Miami-Dade Drug Court (MDDC) to help clients with serious drug addiction.
Penalties for Possession of MDMA
Under the Florida Statutes, Chapter 893, § 893.13, possession of MDMA is a third-degree felony, punishable by a maximum of five years in prison and a $5,000 maximum fine. At minimum, you could be facing probation, community service, urine tests and a substance abuse evaluation.
A conviction for possession of molly can also result in many other non-criminal related consequences, including driver's license suspension, loss of employment, and loss of educational opportunities. If you are not a United States citizen, a conviction for possession of MDMA will result in you being placed in removal proceedings (deportation) from the U.S.
Possible Defenses for Possession of Molly (MDMA)
The most common defense for possession of MDMA is lack of knowledge.
To prove someone is guilty of possession of MDMA, the prosecutor must prove beyond a reasonable doubt that:
A person knowingly possessed a substance; and
The substance was MDMA
It is a legitimate defense if the substance is not MDMA. The State is required to test the substance prior to your trial. This is usually done by a chemist at the Florida Department of Law Enforcement (FDLE). If the chemical test reveals any other substance other than MDMA, you will be acquitted of possession of molly.
If the substance is MDMA but you did not know that you possessed an illegal substance, then you are legally not guilty of the crime. The most common instance of this situation involves the law of "constructive possession." For example, if you are in a vehicle where drugs are found in a jointly occupied area, such as the center console, the State will have a difficult time proving that you had knowledge of the drugs without other evidence.
Finally, it as an affirmative defense to possession of MDMA if you did not know of the illicit nature of the substance. For example, if your friend gave you molly to hold, but told you that it was heart medication, you might have not known the illicit nature of the substance.
Reach Out to Our Miami Drug Possession Defense Lawyers
If you were arrested for possession of molly or for any other drug charge in Miami or Miami-Dade County, Florida, contact Hubbs Law Firm today. Your initial consultation is always free. Our attorneys will listen to your side of the case, discuss possible defenses, and explain your options.
In some cases, we can persuade the State Attorney's Office to "no action" charges, in which no formal charges are filed and the case is dismissed. In other cases, we can negotiate entry in a pretrial intervention program or drug court. We are always prepared to take your case to trial whenever necessary.
---
Call Hubbs Law Firm at (305) 570-4802 or submit an online contact form to schedule your free consultation today.
---
Additional Resources
Florida Statutes, Title XLVI, Chapter 893, § 893.13 – Read about the Florida laws and penalties related to possession of MDMA and other a controlled substance.
Miami-Dade County Drug Court (MDDC) – The Miami-Dade County Drug Court was created in 1989 as the first drug court in the U.S. The MDCC site details court operations and has links for resources, services, and other useful documents.
Narcotics Unit of the Miami Police Department – The Miami Police Department's Narcotics Unit regularly targets ecstasy manufacturing and distribution organizations and touts its results (confiscation of more than 150,000 ecstasy pills and 12 arrests for Operation "2 Catch a Tiger" and confiscation of 1,500 ecstasy pills and four arrests for "Operation Three Stooges," both in 2008) on its website. Attorneys E.J. & Erika Hubbs
As professional Miami criminal defense attorneys, we take every case personally give every client the deliberate care it deserves. Our clients become part of our family and we fight relentlessly for their rights. Read more about us to find out how we can help you.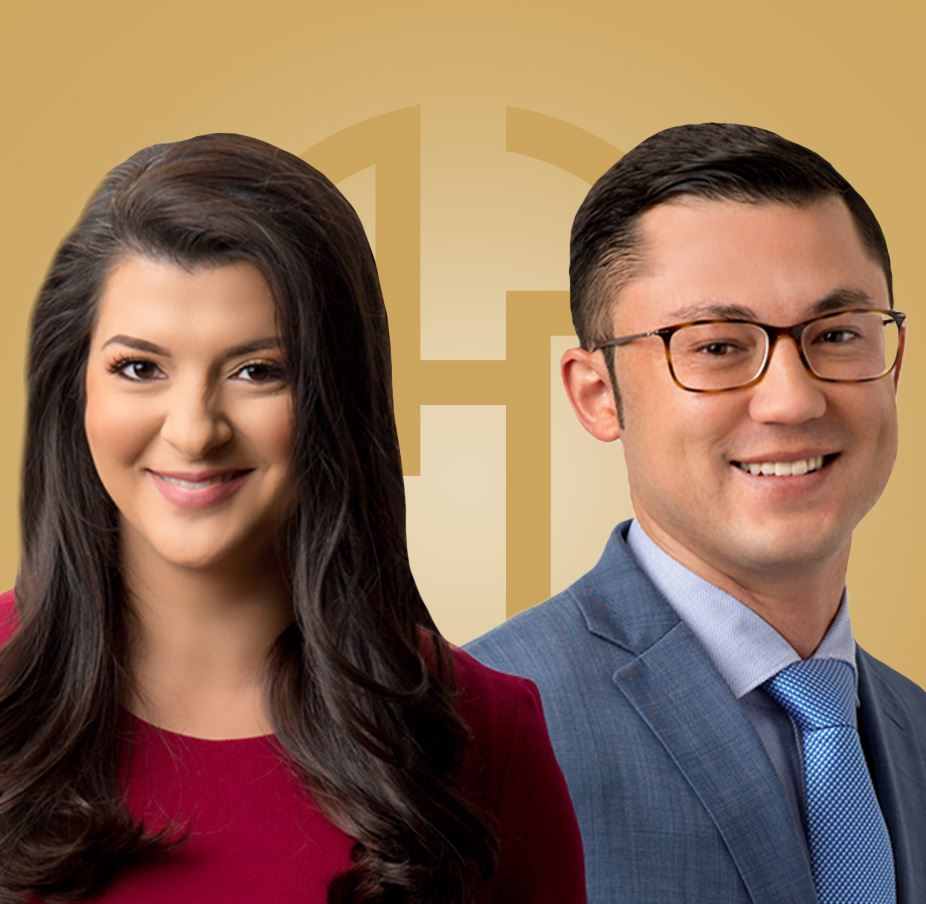 E.J is not only an attorney he's the people attorney

Dre Dre

So detailed and thorough with getting into the case

Kristina Radulovic

He is very knowledgeable, and he will fight to clear your name.

J Multidor