Juvenile Offenses
Your Case Deserves Immediate Attention - Call Hubbs Law Today
Miami Juvenile Criminal Defense Attorneys
Representing Minors Accused of Serious Offenses in South Florida
When juveniles are accused of committing crimes, they are subject to serious consequences. While the goal of the juvenile justice system is rehabilitation, you or your child's future could be in jeopardy. Although the juvenile justice system is geared toward rehabilitation, law enforcement officers and prosecutors can be unforgiving and show little mercy when a child is accused of a crime. Don't take a chance with your child's future.
It is important that you contact an attorney who has experience not only in state criminal defense but also in representing minors. The criminal justice process for juveniles is not the same as for adults; it is important that your attorney knows how to navigate the process in order to better your chance of securing a favorable outcome.
Contact Hubbs Law Firm for a free, confidential consultation. Our Miami juvenile criminal defense attorneys have helped minors facing serious criminal accusations. We understand what is at stake, and we are prepared to aggressively advocate for you and your child.
---
Reach out to us today at (305) 570-4802. You can also contact us online via our free online request form. Se habla español.
---
Common Juvenile Charges
The most common criminal charges prosecuted in juvenile courts in Miami, FL, and the surrounding areas in Miami-Dade County include:
Possession of alcoholic beverages by a person under age 21 (s. 562.111, F.S.);
Possession of 20 grams or less of cannabis (s. 893.13(6)(b), F.S.);
Use, possession, manufacture, delivery, transportation, advertisement, or retail sale of drug paraphernalia (s. 893.147, F.S.); or
Disorderly conduct (s. 877.03, F.S.);
Theft (ss. 812.04(2)(e) and (3)(a), F.S.);
Shoplifting, retail theft and farm theft (s. 812.015(2), F.S.);
Battery (s. 784.03(1), F.S.);
Criminal Mischief (s. 806.13, F.S.);
Trespass (ss. 810.08, and 810.09, F.S.);
Loitering and prowling (s. 856.021, F.S.);
Affrays and riots (s. 870.01(1), F.S.); and
Resisting an officer without violence (s. 843.02, F.S.).
At Hubbs Law Firm, we represent minors accused of these and other crimes. We understand that it is a frightening and often overwhelming experience when you or your child is accused of a crime; we are here to provide you with the answers, resources, and representation you need.
We Are Specialists in Criminal Trial Law
At Hubbs Law Firm, our founding attorney is Board Certified in Criminal Trial Law by the Florida Bar. This makes him an expert in all aspects of criminal trial law, including juvenile criminal defense. In addition, both E.J. and Erika Hubbs are former prosecutors. This has provided them with a unique understanding of how the prosecution works. They use this in-depth knowledge in order to help their clients prepare solid defenses to even the most serious of criminal charges.
---
For a free, confidential consultation with a Miami juvenile criminal defense attorney, contact Hubbs Law Firm online or by phone at (305) 570-4802.
---
Additional Resources
Detention Centers in Miami-Dade County – Visit the website of the Florida Department of Juvenile Justice to learn more about the Miami-Dade Regional Juvenile Detention Center, located at 3300 NW 27th Avenue in Miami. The juvenile detention center in Miami-Dade County has more than 120 beds and serves young people throughout south Florida while being detained pending adjudication, disposition, or placement in commitment facility. Educational services are funded by the Department of Education through local school districts. The average length of stay in secure detention in the Miami-Dade Detention Center is approximately 15 days.
Miami-Dade County Juvenile Services Department (JSD) – Visit the website of the Miami-Dade County to learn more about services for young people and families in Miami within the juvenile justice center. Previously known as the Juvenile Assessment Center (JAC), the facility has served more than 195,000 minor children and juvenile arrests in Miami-Dade County.
Juvenile Justice Center in Miami, FL – Visit the website of the Clerk of Court in Miami-Dade County, FL, to learn more about the juvenile justice center, located at 155 N.W. 3 Street, Suite 3318, Miami, FL, 33128. Find information about the juvenile courts. Attorneys E.J. & Erika Hubbs
As professional Miami criminal defense attorneys, we take every case personally give every client the deliberate care it deserves. Our clients become part of our family and we fight relentlessly for their rights. Read more about us to find out how we can help you.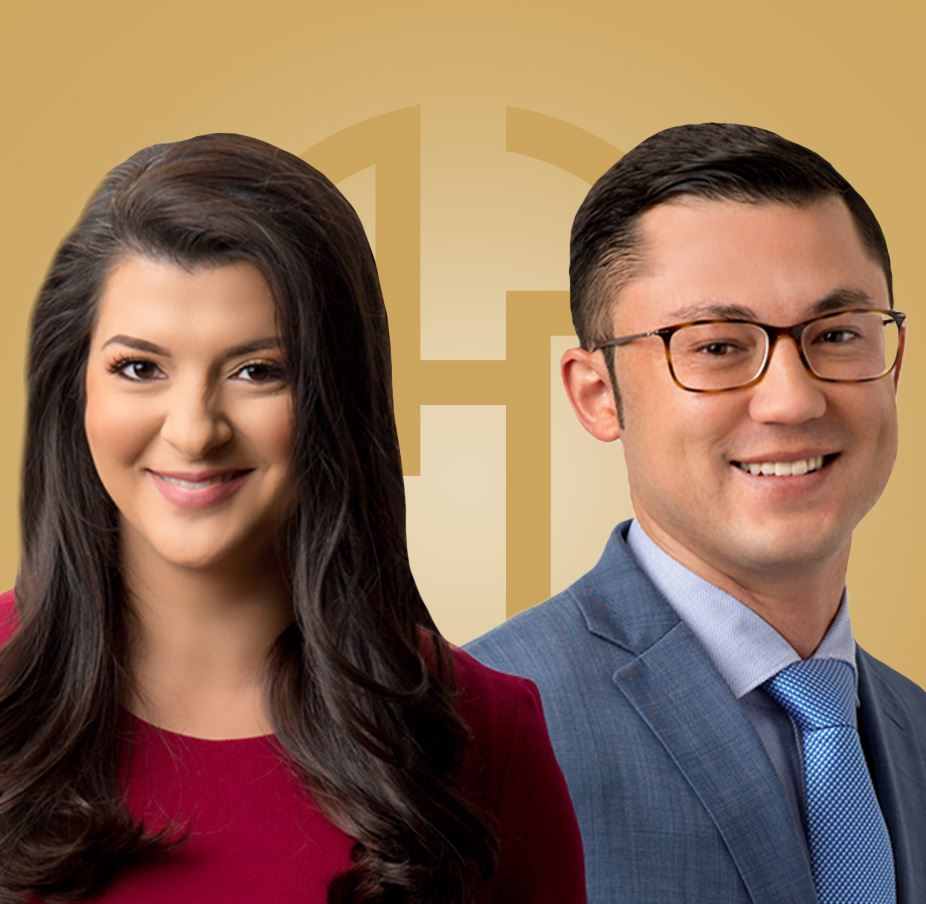 He is very knowledgeable, and he will fight to clear your name.

J Multidor

She is very thorough and treats clients like family.

Sports Supernova

"Erika was an absolute gem, she answered all our questions, was accommodating and let us know she needed to research my wife's visa before telling us whether she would take our case. After doing research, she thankfully took our case. She made the pro"