Krome Detention
Your Case Deserves Immediate Attention - Call Hubbs Law Today
Miami Krome Detention Attorney
Some of the most challenging immigration cases in the country are prosecuted at Miami Krome Detention Center. If you or someone you know is detained at the Miami Krome Detention Center, it is crucial to have an experienced attorney by your side. An experienced Krome Detention Attorney can help you understand your rights, put together a compelling defense, and guarantee that your case is handled properly. An attorney can help you make wise decisions regarding your case by offering vital insight and experience into the complexity of the immigration system.
Finding the ideal lawyer to defend you at the Miami Krome Detention Center might be difficult, but you must take the time to do so. The result of your case can be significantly impacted by an attorney with the appropriate experience and knowledge. At Hubbs Law, you can be certain that your case is being handled properly and that you are receiving the greatest legal counsel available.
What Is Krome Detention Center?
Krome Detention Center is a United States immigration detention facility located in Miami, Florida. It is overseen by the Immigration and Customs Enforcement (ICE) agency, which is part of the Department of Homeland Security (DHS). The center is used for the detention of immigrants who have been arrested for violating immigration laws and are awaiting removal proceedings from the United States. Some of these immigrants are subject to mandatory detention for a specific criminal conviction. Others may be detained because ICE believes they are a flight risk or a danger to the community. The facility can house up to 600 detainees.
At Krome Detention Center, detainees are provided with medical care, meals, and recreational activities. Detainees may also access legal services provided by pro-bono organizations and can attend religious services. Detainees may also participate in educational programs, such as English as a second Language classes and educational seminars.
Where Is Krome Detention Center?
A person detained by ICE will be held at Krome Detention Center located at 18201 SW 12th Street, Miami, Florida 33194. If you are searching for information regarding a detainee, you can call the detention facility at (305) 207-2001 between 8 a.m. and 4 p.m. Before you call, you will need the detainee's biographical information including first and last name, date of birth, and country of birth. Detainees are not allowed to receive calls but you may leave a message and request for the detainee to call back if you leave a phone number. You can visit the Krome Detention Facility Website to view permitted visitation hours as well as required documentation needed to enter the facility.
What Types of Cases Are Heard At Krome Detention Center?
Krome Detention Center hears several types of immigration cases, included but not limited to those listed below:
Bond Hearings: Detainees may have a hearing to determine if they are eligible for release on bond while their case is pending. If an immigration judge decides that a detainee is neither a flight risk nor a danger to the community, the detainee may be eligible for a bond. Some detainees are not eligible for a bond and are subject to "mandatory detention." These individuals will be held in Krome until their case is completed in court.
Removal Proceedings : Individuals who have been placed in removal proceedings may be held in Krome Detention Center while they wait for a hearing date. After a U.S. Immigration official files a document called a "Notice to Appear," alleging the violations against the individual, the first hearing ("Master Calendar Hearing") will be scheduled in front of an immigration judge. At the Master Calendar Hearing, the judge will determine whether the respondent is removeable based on the allegations in the Notice to Appear. If the respondent is removeable, he or she will then be entitled to apply for immigration relief if eligible. If the respondent is eligible for immigration relief, the case will be scheduled for a final hearing ("Individual Hearing"). At the Individual Hearing, the court will determine the merits of the case and whether the respondent will be removed from the United States.
Appeals and motions to reopen : Detainees who have previously been denied relief or ordered removed by an immigration court may file appeals or motions to reopen their case. Appeals are generally filed with the Board of Immigration Appeals ("BIA"). Motions to Reopen are generally filed with the Executive Office of Immigration Review ("EOIR"). Appeals are generally designed to challenge an error of law that was made by the lower court while motions to reopen generally allege new evidence or facts that are now available that were not available at the earlier proceeding. Motions to reopen can also be filed to challenge removal orders that were issued "in absentia", or without the Respondent being present. This generally occurs if the Respondent missed a court date leading to the order of removal.
Find An Attorney for Krome Detention Center in Miami, FL
Contact Hubbs Law right away if you or a member of your family is detained at Krome Detention Center. E.J. and Erika Hubbs both handle immigration and criminal issues. They will work to ensure that your removal case is handled appropriately with the expertise you are seeking.
An experienced attorney can make a tremendous difference for you or your family member at Krome Detention Center. Depending on the facts of your case, our attorneys could help make the difference in obtaining a bond or immigration relief which could ensure you or your family member's presence in the United States.
Hubbs Law assists clients in all kinds of immigration cases, including cases at Miami Krome Detention Center, in South Miami, City of Miami, Palmetto Bay, Pinecrest, Cutler Bay, Coconut Grove, Hialeah, Coral Gables, Miami Gardens, and anywhere in Miami-Dade County.
Call Hubbs Law today at 305-570-4802 or use our contact form. E.J. and Erika Hubbs will go over every element of your case with you or a member of your family and provide you with a thorough legal assessment.
Additional Resources
Executive Office of Immigration Review (EOIR) – Krome Immigration Court – The U.S. Department of Justice controls Krome Detention Center through the Department of Homeland Security. Learn more about Krome Detention Center and Immigration Court including the phone number, hours of operation, and assignment of immigration judges.
U.S. Immigration and Customs Enforcement (ICE) – Krome North Service Processing Center – Obtain details on the Krome Detention Center in Miami, including its location, phone number, visiting hours and instruction, instructions on sending items to detainees, and bond information.
ICE Locator System- To locate a friend or relative who has been detained by ICE, use the Online Detainee Locator System.
Board of Immigration Appeals (BIA) - The Board of Immigration Appeals handles all appeals from decisions at Krome Immigration Court. Find information on assignment of judges, BIA precedent decisions, BIA rules and procedures, and contact information. Attorneys E.J. & Erika Hubbs
As professional Miami criminal defense attorneys, we take every case personally give every client the deliberate care it deserves. Our clients become part of our family and we fight relentlessly for their rights. Read more about us to find out how we can help you.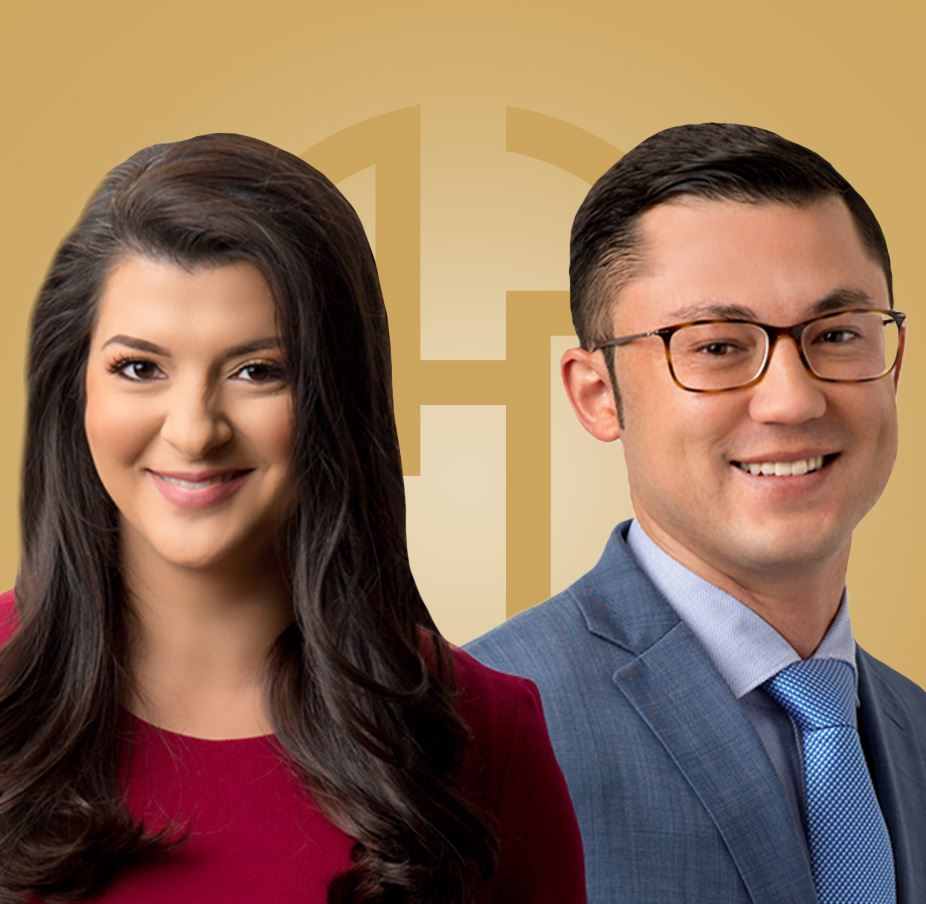 I am highly satisfied with the results

Kie Smith

He will walk you thru the process without sugar coating it like other lawyers.

TRUJR

"A loved one in our family had a very complex case and was being held in Broward County Transitional Center and faced deportation... They always kept steady communication, giving us updates, and plans of action, and answering any and all questions. Even aft"

Alex M.