Grand Jury Subpoenas
Your Case Deserves Immediate Attention - Call Hubbs Law Today
Miami Grand Jury Subpoenas Attorney
Did you, or someone you know, just receive a federal grand jury subpoena? Are you confused about why the subpoena was sent to you or what to do next? If so, you are not alone. These are common feelings for individuals who are not familiar with the grand jury process.
You should carefully decide your next actions as federal grand juries are highly connected to federal criminal investigations and formal charges. If you have questions about your options in these cases, you should consult with an experienced federal criminal defense attorney for more information.
Federal criminal charges can carry severe consequences including incarceration, fines, probation, and removal from the United States if you are not a U.S. citizen.
Hubbs Law has seasoned criminal defense attorneys with the experience necessary to attempt achieve the best possible outcome on your case.
What is a Grand Jury?
Before you can understand what a grand jury subpoena is, you should generally understand how a federal grand jury works. A federal grand jury is required to formally charge an individual with a federal crime if it is a felony. The purpose of the grand jury is to provide checks and balances on the prosecution to ensure there is sufficient evidence to bring charges against a defendant.
A federal grand jury is comprised of 16 to 23 members of the community that are summoned by the court. After a grand jury is selected, the grand jury listens to witness testimony and reviews evidence presented by the prosecutor. This evidence is reviewed by the grand jury in a closed courtroom and is not observable by the public. In addition, the potential defendant and the criminal defense attorney are not entitled to observe the proceedings, object to evidence or testimony, or present evidence.
After the grand jury considers all of the testimony and evidence in the prosecutor's case, a minimum of 12 jurors must concur that there is probable cause to charge the defendant with a crime. If a minimum of 12 jurors find probable cause, the grand jury will issue an indictment, or "true bill", against the defendant which is the document that formally charges him with a crime. If no probable cause is found, the grand jury will issue a "no-bill".
What is a Grand Jury Subpoena?
During grand jury proceedings, the grand jury has the legal authority to issue subpoenas to either individuals or corporations. A subpoena is a legal document that requires an individual to either testify in court or produce documents at a specific date and time.
There are generally two types of grand jury subpoenas: 1) a subpoena ad testificandum and 2) a subpoena duces tecum. A subpoena ad testificandum requires a person or entity (through its designated representative) to testify before a grand jury. In contrast, a subpoena duces tecum generally requires a person or entity to produce documents that are relevant to the case.
A grand jury subpoena can be sent to either a "target", "subject", or "witness" in the case. "Target" is defined as a person whom the prosecutor or the grand jury believes has substantial evidence linking him or her to the commission of a crime. A "subject" of an investigation is a person whose conduct is within the scope of the grand jury's investigation. It's fair to say that a prosecutor or grand jury generally believes that a "subject" of the investigation has criminal liability in the case although there may not be sufficient evidence to label them a "target". Finally, a "witness" is generally someone that the prosecutor or grand jury believes has done nothing wrong in the case but might have evidence to prove or disprove guilt against a potential defendant.
Generally, if an individual is labeled as a "target" or a "subject" of an investigation, the individual must be advised of the following:
The grand jury is conducting an investigation of possible violations of Federal criminal law.
You may refuse to answer any question if a truthful answer to the question would tend to incriminate you.
Anything that you do say may be used against you by the grand jury or in a subsequent legal proceeding.
If you have retained counsel, the grand jury will permit you a reasonable opportunity to step outside the grand jury room to consult with counsel if you so desire.
What are the Consequences of Refusing to Comply with a Grand Jury Subpoena?
A grand jury legally obligates an individual to respond to the subpoena. If an individual refuses to respond to the subpoena, either by failing to show up to court to testify or failing to produce sufficient documentation, then they could be held in contempt of court.
Can I Legally Challenge a Grand Jury Subpoena?
Depending on the facts of your case, you may have legal challenges to the grand jury subpoena. You would need to file a motion to quash the subpoena in Federal court. If the Judge agrees, you could be relieved of your obligations under the subpoena. Here are some examples of possible challenges:
5th Amendment Objections – An individual always has the right to object to producing testimony or evidence that would tend to incriminate themselves under the 5th Amendment of the U.S. Constitution. However, it should be noted that a corporation does have any Constitutional rights. Therefore, if a grand jury seeks incriminating documentation through an individual's corporation, the 5th Amendment generally does not apply. The one exception to this would be if the "act of production" of these documents by the individual would be incriminating.
Objections Based on Privilege – If the grand jury subpoena relates to documents that are protected by attorney-client privilege, you may have a valid legal basis to object to producing the documents.
Objections for Documents that are not in the Individual's Custody or Control – If an individual no longer possesses or has access to documents that are being requested by the grand jury, then they may have a legal basis to object to providing the evidence.
Objections to Requests Documents that are Irrelevant, Overly Burdensome, or Vague – If the grand jury subpoenas documents that are irrelevant, overly burdensome, or vague, you may have a valid legal basis to challenge the subpoena. However, generally in these types of cases, the Judge could potentially limit the scope of the subpoena rather than quash it in its entirety.
Can a Lawyer Help Me if I Receive a Grand Jury Subpoena?
An attorney can help you in several ways if you receive a grand jury subpoena. First, an attorney can have a thorough consultation with you to help determine if you have any criminal exposure in either testifying or producing documentation.
Second, an attorney can communicate with the prosecutor, or Assistant United States attorney, handling the case. This could benefit you by gaining valuable information on whether the government views you as a suspect or innocent witness in the investigation. In addition, if documentation is being requested, sometimes an attorney can reach an agreement with the prosecutor to narrow the scope of the subpoena to produce less documentation.
Finally, if no agreement can be reached, an attorney could possibly file a motion to quash or limit the subpoena in Federal court based on one of the reasons above.
Find an Attorney for Grand Jury Subpoenas in Miami, FL
If you received a grand jury subpoena, give our office a call. Hubbs Law attorney E.J. Hubbs is board certified in criminal trial law. After handling over 10,000 criminal cases in his career, he has the experience you need to attempt to obtain the best result on your case.
Hubbs Law defends clients charged with all types of federal crimes in Miami and throughout Miami-Dade County, including Miami Shores, Miami Gardens, South Beach, North Miami Beach, Kendall, Cutler Bay, North Miami, South Miami, Pinecrest, Homestead, and anywhere else in the South Florida area.
At Hubbs Law, your first consultation is always free for grand jury subpoenas cases or any federal criminal charge. Call us today to schedule your free consultation at (305) 570-4802.
Additional Resources
Department of Justice (DOJ) – find information on the Department that sends formal target letters, their investigative agencies, and rules for sending target letters during grand jury proceedings.
U.S. Attorney's Office for the Southern District of Florida- find information about the agency that prosecutes federal crimes and sends out target letters.
District Court for the Southern District of Florida – find information for every court location in the Southern District of Florida, attorney information, judge information, and case information.
Federal Bureau of Investigations (FBI) -The FBI is the law enforcement agency in charge of enforcing federal crimes including terrorism, counterintelligence, corruption, cyber crime, civil rights violations, organized crime, white collar crime, violent crime, and more.
United States Marshalls - the United States Marshalls are the law enforcement agency in charge of orders of federal courts in the United States. This includes providing courtroom security and executing fugitive arrest warrants.
Bureau of Justice Statistics - find statistics for all types of federal crimes including arrests and convictions. Attorneys E.J. & Erika Hubbs
As professional Miami criminal defense attorneys, we take every case personally give every client the deliberate care it deserves. Our clients become part of our family and we fight relentlessly for their rights. Read more about us to find out how we can help you.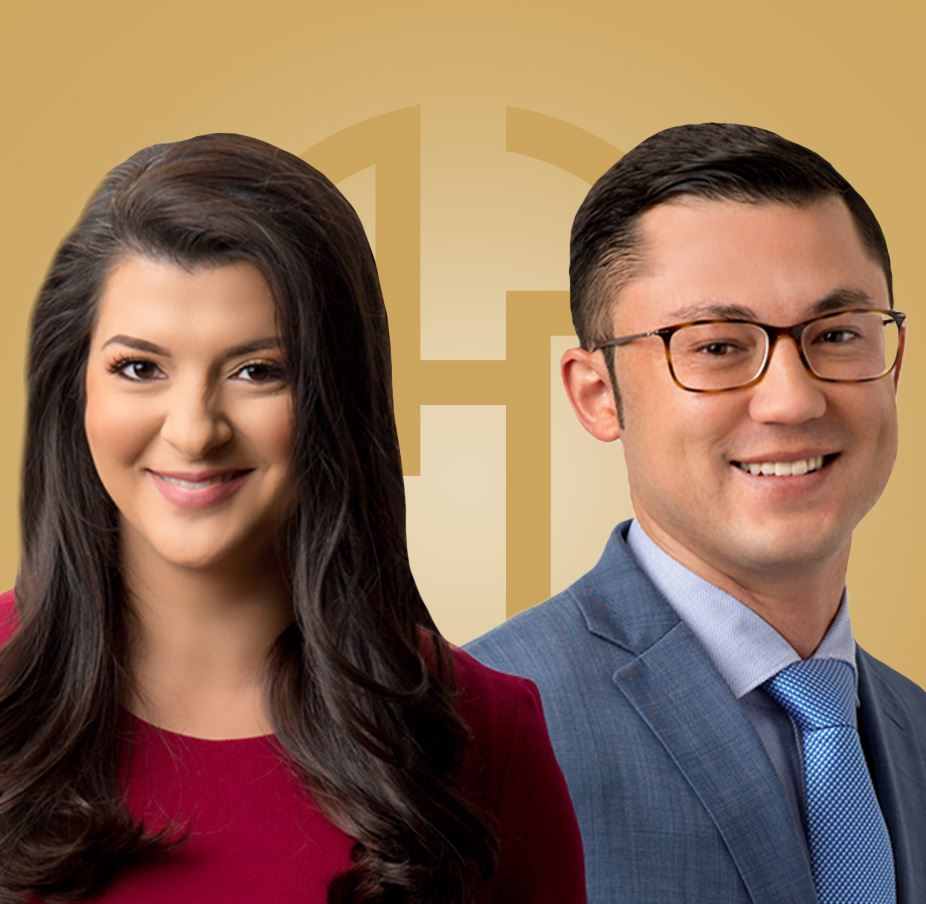 "Erika was an absolute gem, she answered all our questions, was accommodating and let us know she needed to research my wife's visa before telling us whether she would take our case. After doing research, she thankfully took our case. She made the pro"

Personal and Responsive

Mark Miller

E.J is not only an attorney he's the people attorney

Dre Dre