Fourth Or Subsequent DUI
Your Case Deserves Immediate Attention - Call Hubbs Law Today
Charges for Four or More DUIs in Miami
Call our Miami DUI Defense Attorneys to Protect Your Rights
In Florida, an arrest for a fourth or subsequent DUI (driving under the influence, or drunk driving) charge can be charged as a third-degree felony no matter when the three prior DUI convictions occurred.
A fourth or subsequent DUI is not always a felony, however. If one of the prior DUI convictions occurred out of state, involved a plea without legal counsel, or occurred several years ago, then the prosecutor may have difficulty proving the prior convictions. In many of these cases, the prosecutor will be forced to drop the charge to a third DUI.
A prison sentence, heavy fines, revocation of driving privileges and a parade of other harsh penalties are imposed after a fourth DUI conviction.
If you were arrested for DUI after at least three prior DUI convictions under § 316.193 of the Florida Statutes, your mobility, and your freedom are in jeopardy. A fourth DUI conviction will also result in a lifetime revocation of your driving privileges with no possibility of obtaining a hardship license for at least five years.
---
Contact Hubbs Law Firm at (305) 570-4802 to speak to a Miami DUI defense lawyer at our firm about your legal rights and options.
---
Attorney for Fourth or Subsequent DUI in South Miami, Florida
A person who is arrested for DUI with three previous convictions for DUI in South Miami or anywhere in Miami-Dade County should absolutely seek the advice of a qualified criminal defense lawyer who focuses on DUI cases.
The criminal penalties and civil consequences for a fourth or subsequent drunk driving conviction are extremely serious, so you should be prepared to fight the charges with effective professional legal representation.
Hubbs Law Firm helps DUI clients from South Miami and throughout Miami-Dade County, including clients facing a fourth or subsequent DUI charge. Our firm has the experience, qualifications, and insight to assist you in confronting both the criminal and civil aspects of your DUI case.
E.J. Hubbs is Board Certified in Criminal Trial Law by the Florida Bar, meaning he has attained the Bar's highest level of accreditation for competency and experience within an area of law, as well as professionalism and ethics in practice.
E.J. Hubbs relies on his knowledge of Florida DUI laws to provide effective representation for his clients who are charged with DUI. Hubbs Law Firm is always examining our clients' DUI cases closely for errors that may have occurred during any phase of the arrest process, errors that may result in a reduction or dismissal of the DUI charge.
Hubbs Law Firm serves DUI clients throughout Miami-Dade County, including Miami, Miami Beach, Coral Gables, South Miami, Doral, Kendale Lakes, The Hammocks, Homestead, Hialeah, Miami Gardens and Miami Springs, as well as all other communities within the county.
---
Contact Hubbs Law at (305) 570-4802 today to schedule a free, no-obligation appointment to discuss your DUI charge with our dedicated DUI attorney.
---
Fourth or Subsequent DUI in Florida
A person is guilty of the offense of driving under the influence for a fourth time if the person is driving or in actual physical control of a vehicle.
State v. Kelly
Section 316.193(2)(b)(3) of the Florida Statutes states that a person previously convicted three times of DUI is to be charged with a third-degree felony upon arrest for a DUI fourth offense.
However, a 2008 Florida criminal court case (Statev. Kelly, 999 So. 2d 1029, 1053 (Fla. 2008)) established that a prosecutor may not be able to include certain prior misdemeanor DUI convictions and, therefore, must file a misdemeanor charge for a fourth DUI.
This is possible with the following requirements:
Prior DUI conviction (or convictions) occurred when a person was not represented by any attorney
Defendant was indigent (impoverished) and therefore entitled to a court-appointed public defender in a previous DUI case
Defendant did not waive right to counsel in a DUI previous case
Convictions were punishable by imprisonment
Under Kelly, a DUI defendant bears the initial burden of proof to show under oath or through a written motion to the court that at least one of the prior convictions should be eliminated. A qualified DUI lawyer will be able to guide a DUI client through this process.
Note: A person may be charged with and convicted of DUI even if he or she does not consume any alcohol, as quoted above from the Florida Statutes. If the police suspect that a driver is impaired by drugs or a controlled substance, a blood test may be ordered to confirm the presence of drugs or a controlled substance.
Elements That Must Be Proven to Obtain a Fourth or Subsequent DUI Conviction
For the state of Florida to convict a person of a fourth or subsequent DUI under Florida Statutes, § 316.193(1), a judge or jury must find beyond a reasonable doubt that a person has done certain things.
These actions include the following:
Drove or was in actual physical control of a vehicle
While driving or in actual physical control of the vehicle, had a BAC of 0.08 or more grams of alcohol per 100 milliliters of blood or 210 liters of breath, or was under the influence of alcoholic beverages, a chemical substance, or a controlled substance to the extent that his or her normal faculties were impaired
Was previously convicted of DUI three (or more) times
Possible Criminal & Civil Penalties for a Fourth DUI Conviction
The penalties for a fourth or subsequent DUI conviction in Florida are both criminal and civil (administrative). A person with four or more previous DUI convictions is often considered to be a significant public safety concern, so punishments for any DUI after a third DUI are severe, no matter how long ago the most recent prior DUI occurred.
Under § 316.193(2)(b)(3) of the Florida Statutes, the typical penalties for a fourth or subsequent DUI include:
Up to five years in prison for a third-degree felony
A fine of up to $5,000 for a third-degree felony (fine is $4,000 to $5,000 with aggravating circumstances, such as DUI with BAC of 0.15 or more or DUI with child passenger)
Vehicle impound or immobilization for 90 days (mandatory except in certain cases)
Lifetime driver's license revocation (no possible reinstatement for five years)
Mandatory placement and payment for at least two years of an approved ignition interlock device (IID) on all vehicles owned by or leased by a convicted person, when a person qualifies for a permanent or restricted license
Probation
Community service
Advanced DUI school
Alcohol and /or drug evaluation and treatment
Additional fees and court costs
A fourth DUI will also result in higher auto insurance rates and usually requires a driver to obtain expensive FR 44 insurance, when a driver's license is reinstated.
Note: A fourth-time DUI offender convicted of DUI with serious bodily injury or death may face even greater penalties than listed above.
Permanent Revocation of Florida Driver's License for Fourth DUI Conviction
One of the most severe consequences of a fourth DUI conviction in Florida is that, by law, it results in the permanent revocation of a person's driver's license (regardless of whether it is treated as a first DUI, second DUI, third DUI, or fourth or subsequent DUI by the trial court at sentencing).
Florida law does provide for the possibility of obtaining a hardship driver's license after a permanent revocation, but only after at least a period of five years of no driving.
To obtain a hardship license after the five-year hard suspension period expires, a person must obtain a favorable recommendation for reinstatement from the state's Special Supervision Services program (SSS).
Only then can a person request a formal review hearing before the Florida Board of Administrative Reviews (BAR), a division of the state's Department of Highway Safety and Motor Vehicles (DHSMV) for a license reinstatement.
But first, the person seeking reinstatement must:
Pass the Florida driver's license examination
Pay an administrative fee
Pay a driver's license reinstatement fee
Pay any other license fees
Show proof of bodily injury liability insurance (FR 44) with minimum required coverage
The person must remain in the Special Supervision Services Program indefinitely to retain his or her hardship license.
If you meet with an experienced Miami fourth DUI defense attorney, you can learn the answers to many of your questions about the criminal and civil aspects of your DUI case.
Additional Resources Attorneys E.J. & Erika Hubbs
As professional Miami criminal defense attorneys, we take every case personally give every client the deliberate care it deserves. Our clients become part of our family and we fight relentlessly for their rights. Read more about us to find out how we can help you.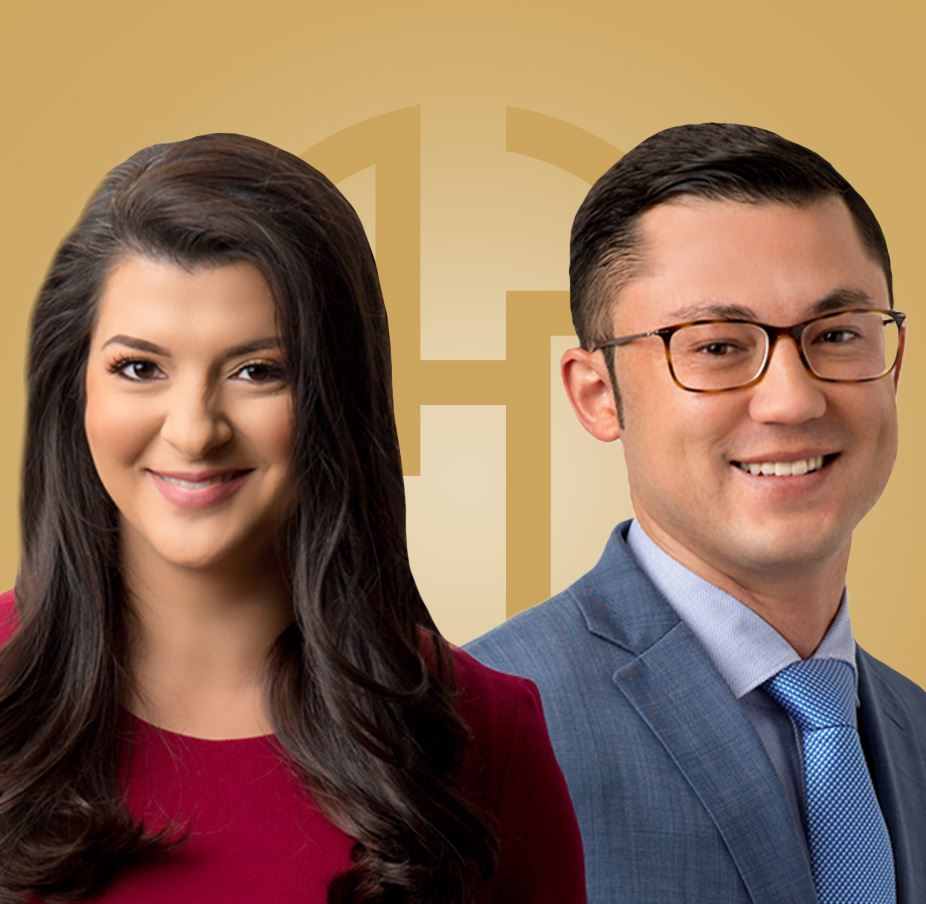 Happy Out of State Client

Michele D

Now my children and I are safe and I can't say enough how amazing and attentive he was to my concerns.

Elena Varela

Me and my wife were instantly pleased with her knowledge and professionalism

Carlos Urbina