Fraud
Your Case Deserves Immediate Attention - Call Hubbs Law Today
Miami Fraud Defense Attorney
Aggressive Representation for Florida's Criminally Accused
Fraud crimes are usually "white collar" offenses that involve deception or the willful misrepresentation of facts to obtain property from another person without that person's consent. South Florida is the fraud capital of the United States, with more criminal complaints in 2019 about identity theft, tax fraud, mortgage fraud, and Medicare fraud combined per capita than any other area of the country.
According to the Federal Trade Commission (FTC), Miami ranked No. 2 in the nation in identity theft in 2017 with 149 complaints per 100,000 residents, a total of nearly 31, 167 complaints about identity theft alone. This surge in identity theft has resulted in an increase in tax fraud schemes where individuals will use a victim's personal information to file fraudulent tax returns to obtain tax refunds illegally.
Medicare Fraud is another growing crime in the Miami area. According to the U.S. Treasury Department, the government has charged 3,800 people with medicare fraud in the Miami area since 2007, resulting in fraudulent bills of approximately $15 billion. In June 2018, the U.S. Department of Justice arrested 600 defendants who conspired to fraudulently submit $2 billion dollars in false medical bills.
The penalties imposed for convictions for fraud crimes can be severe, including imprisonment, fines, and probation. In addition, under 8 USC 1101(a)(43), a conviction for fraud is an aggravated felony if the loss to the victim exceeds $10,000. Therefore, in many cases, a fraud conviction results in deportation from the United States if the perpetrator is not a citizen.
---
If you are facing fraud charges, call Hubbs Law Firm at (305) 570-4802 now.
---
Attorneys for Fraud Defense in Miami
The charge of fraud is almost always a felony offense, and the penalties are usually severe. If you were arrested for fraud in Miami, Florida, it is important that you contact an experienced criminal defense attorney to discuss effective legal representation for your case. A knowledgeable criminal defense attorney can explain the strengths and weaknesses of your case, any potential defenses that might apply to you, and help you avoid self-incrimination in the future.
Our founding attorney, E.J. Hubbs, is Board Certified in Criminal Trial Law by the Florida Bar. Board-certified criminal trial lawyers are the only criminal defense attorneys that can refer to themselves as highly knowledgeable in their particular field. Less than 1% of attorneys in Florida are board certified in criminal trial law. Hubbs Law Firm handles all types of fraud cases in Miami-Dade County, Hialeah, Miami Gardens, Miami Beach, Kendall, Homestead, Doral, North Miami, and South Miami, as well as other cities and areas in the Greater Miami Area.
Defending Fraud Charges
If a person uses deception or intentionally misrepresents facts with the intent of depriving another person of property without their consent in the Miami area, that person could be arrested for various types of fraud. These charges could be filed in either federal or state court.
Our firm handles various types of fraud allegations, including:
Mortgage Fraud
Bank Fraud
Computer Fraud
Insurance Fraud
Credit Card Fraud
Marriage Fraud
Fraudulent Use of Personal Information
Money Laundering
Extortion
It is important to note that almost all criminal fraud charges are considered serious felony crimes. Often, a defendant charged with fraud will face prison time in either a state or federal prison, as well as heavy fines. It is advisable for any criminal defendant who is charged with any type of fraud to obtain experienced legal representation.
Consult with Hubbs Law Firm
If you were charged with fraud in Miami-Dade County, you should contact a knowledgeable criminal defense attorney at Hubbs Law Firm immediately. Fraud crimes carry severe penalties including incarceration, probation, and heavy fines. Don't jeopardize your life by representing yourself or hiring an unqualified lawyer to represent you in a fraud case. Attorney E.J. Hubbs defends clients charged with all types of fraud in Miami and throughout Miami-Dade County, including Hialeah, Miami Gardens, Miami Beach, North and South Miami, Kendall, Homestead, and anywhere else in the area.
---
At Hubbs Law Firm, your first consultation is always free. Call us today to schedule your free consultation at (305) 570-4802 .
---
Additional Resources Attorneys E.J. & Erika Hubbs
As professional Miami criminal defense attorneys, we take every case personally give every client the deliberate care it deserves. Our clients become part of our family and we fight relentlessly for their rights. Read more about us to find out how we can help you.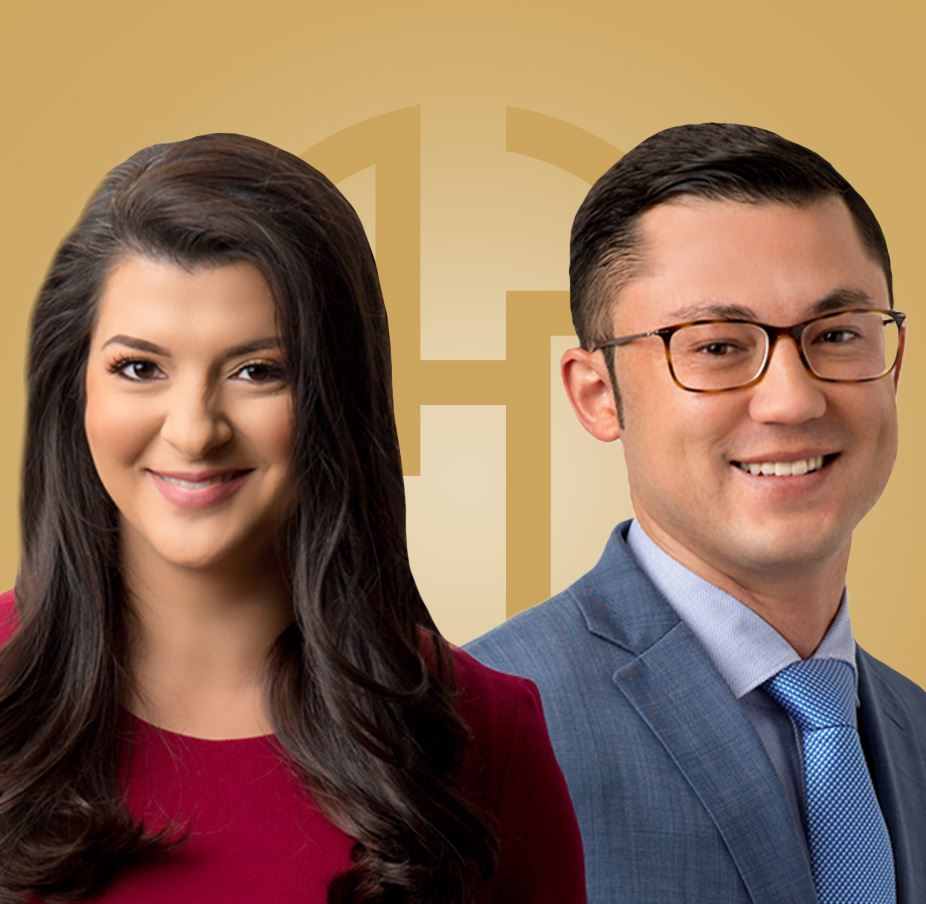 "Erika, por mucho, es la mejor abogada de inmigración, me ayudó cuando nadie más lo haría y gracias a todo su trabajo, pude resolver mi asunto de inmigración con la nota personal que te trata como a una familia y la recomi"

He is very knowledgeable, and he will fight to clear your name.

J Multidor

She was very accommodating with our work schedules and we felt comfortable with her knowledge and experience with immigration cases

Dolsin Rivas