Medicare/Medicaid Fraud
Your Case Deserves Immediate Attention - Call Hubbs Law Today
Miami Medicare/Medicaid Fraud Defense Lawyers
What is the Difference Between Medicare & Medicaid in Florida?
Both Medicare and Medicaid are government programs to assist low-income and the elderly with medical treatment and services. Medicare is completely funded by the federal government. It is available to individuals 65 and over and certain individuals with disabilities.
Medicaid is funded by both the federal government and the state government. Unlike Medicare, Medicaid is available to anyone regardless of age. Generally, Medicaid is available to only low-income individuals and families.
After a healthcare provider performs services or treatment on an individual who has Medicare or Medicaid, they are reimbursed by the government through a private insurance company that hold the money in a trust fund. Medicaid and Medicare fraud generally involves the healthcare provider misrepresenting services or treatment in order to receive a higher reimbursement from the insurance company.
Understanding Florida Medicare & Medicaid Fraud
As of 2018, Miami is the number one city for healthcare fraud. Healthcare fraud generally involves a scheme or conspiracy amongst one or more defendants where individuals will falsely represent medical services to insurance companies in order to make a profit.
Medicare and Medicaid fraud can be prosecuted under several different statutes depending on the facts of your case. Under the general healthcare fraud statute, Medicare/Medicaid fraud can be charged under 18 U.S.C. 1347.
Under that statute, a defendant can be convicted of Medicare/Medicaid fraud if the government proves the following elements beyond a reasonable doubt:
The defendant knowingly executed or attempted to execute a scheme or artifice to defraud a health-care benefit program [or toobtain money or property owned by, or under the custody orcontrol of, a health-care benefit program] by means of false orfraudulent pretenses, representations, or promises;
The health care benefit program affected interstate commerce;
The false or fraudulent pretenses, representations, or promises related to a material fact;
The defendant acted willfully and intended to defraud; and
The defendant did so in connection with the delivery of or payment for healthcare benefits, items, or services.
To the general healthcare fraud statute, individuals have also been prosecuted under the "anti-kickback statute." This law makes it illegal for any individual to receive money, or "kickbacks," for referring any individual to a healthcare provider for the purposes of receiving Medicare or Medicaid. This law was made to combat healthcare fraud schemes where healthcare providers were recruiting patients so that they could charge more for medical services.
These crimes can also be charged with mail fraud, wire fraud, money laundering, tax evasion, and more depending on the facts of the case.
Florida's Penalties for Medicare & Medicaid Fraud
Healthcare fraud can be lucrative, as many individuals have made millions over years or decades. However, healthcare fraud also carries serious consequences, including incarceration, probation, fines, and negative immigration consequences.
Under the general healthcare fraud statute, if a defendant is convicted for healthcare fraud, he or she faces the following sentences:
0-10 years, if no aggravating factors
0-20 years, if violation results in serious bodily injury
0-life, if violation results in death
Under the anti-kickback statute, a defendant faces up to 5 years in prison and a $25,000 fine.
There are numerous legal defenses to this crime including:
Lack of Knowledge: The federal government must prove that you "knowingly" entered into a scheme to defraud the government. Furthermore, the intent to defraud must be willful. If you did not intend to defraud or you did not have knowledge of the scheme to defraud, you may have a legal defense.
Lack of a Material Fact: The federal government must also prove that the false or fraudulent pretenses, representations, or promises related to a material fact. If a non-disclosed fact is not material, then you are legally not guilty of the crime.
Identity: A requirement in every federal criminal case is that the prosecution proves that you are the one that committed the crime. Because most healthcare fraud cases involve proving identity through paperwork, rather than a witness testifying that he saw the defendant commit the crime, the government could have a problem proving you were the person that committed the crime.
Healthcare Fraud Legal Counsel with Hubbs Law, P.A.
At Hubbs Law Firm, our attorneys, E.J. and Erika Hubbs, have substantial experience in criminal law. As former prosecutors, they had the opportunity to gain invaluable trial experience. In addition, E.J. Hubbs is Board Certified in Criminal Trial Law by the Florida Bar. This certification is held by less than 1% of the attorneys in Florida.
Hubbs Law Firm handles all types of white collar crimes, including healthcare fraud in Miami-Dade County, South Miami, North Miami, Homestead, Hialeah, Miami Gardens, Kendall, Fort Lauderdale, Key West, and West Palm Beach, as well as other cities and areas in Florida.
Additional Resources
Hubbs Law Firm defends clients charged with all types of white collar crimes in Miami and throughout Miami-Dade County, including Hialeah, North Miami Beach, Homestead, Kendall, North and South Miami, Miami Gardens, and anywhere else in the South Florida area.
---
At Hubbs Law Firm, your first consultation is always free for federal criminal defense cases. Call us today at (305) 570-4802 to schedule your free consultation with our Miami Medicare/Medicaid fraud lawyers.
--- Attorneys E.J. & Erika Hubbs
As professional Miami criminal defense attorneys, we take every case personally give every client the deliberate care it deserves. Our clients become part of our family and we fight relentlessly for their rights. Read more about us to find out how we can help you.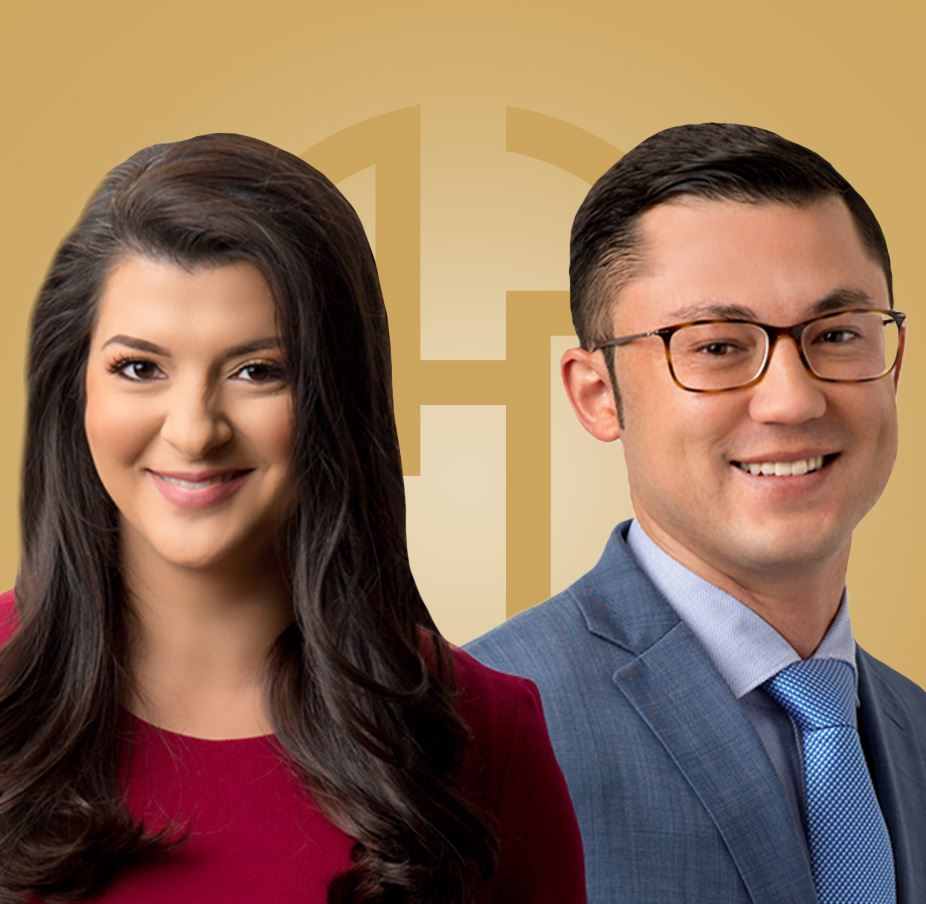 I do not have enough praise for Erika and Eric.

Zoe Gorospe

"On the personal note she treats you like family and I recommend her to anyone that needs help."

Gabriel M.

She is very thorough and treats clients like family.

Sports Supernova