Falsely Representing a Social Security Number
Your Case Deserves Immediate Attention - Call Hubbs Law Today
Falsely Representing a Social Security Number in Miami, FL
For many aliens that enter the United States illegally, or without inspection, the only way to obtain a social security number is by fraud. Many times the alien means no harm by obtaining a fake social security number or a social security number in the name of another person. Undocumented aliens simply need the social security number to work or pay taxes.
However, representing another's social security number as your own can carry serious consequences including incarceration, probation, fines, and immigration consequences.
Elements of Falsely Representing a Social Security Number
Under 42 U.S.C. 408(a)(7)(B), to prove the crime of False Representation of a Social Security Number, the government must prove beyond a reasonable doubt that:
(1) the Defendant knowingly represented to someone that the Social Security number described in the indictment had been assigned to the Defendant by the Commissioner of Social Security;
(2) at the time, the Social Security number had not been assigned to the Defendant; and
(3) the Defendant intended to deceive someone.
To "act with intent to deceive" simply means to act deliberately for the purpose of misleading someone. But the Government does not have to prove that someone was actually misled or deceived.
Penalties for Falsely Representing a Social Security Number
A person convicted under 42 U.S.C. 408(a)(7)(B) for False Representation of a Social Security Number is subject to a maximum prison sentence of 5 years. In addition, a Defendant should be aware that any plea to False Representation of a Social Security Number will subject the Defendant to removal from the United States in immigration court.
In addition, if charges of Aggravated Identity Theft are filed, any conviction requires the Judge to sentence the Defendant to a consecutive term of imprisonment of a minimum mandatory sentence of two years. Also, if the social security number used was for the purpose of claiming United States Citizenship or acquiring United States Citizenship, you could face additional charges and a possible permanent bar of reentry into the United States.
Additional Resources
Florida Office of the Attorney General - The Attorney General's office handles identity theft at the appellate level. Find information on protecting your identity, reporting identity theft, and statistical information for identity theft in Florida.
Federal Trade Commission - The Federal Trade Commission is a federal agency that is in charge of consumer protection. Find information on reporting and recovering from identity theft.
Social Security Administration - The Social Security Administration provides numerous federal benefits including social security, disability, retirement, and medicare. Find out how to obtain a social security number, card, or your social security statement online.
Find an Attorney for Falsely Representing a Social Security Number in Miami, FL
If you were arrested for Falsely Representing your Social Security Number in Miami, Florida, you should immediately contact Hubbs Law. Hubbs Law handles all types of criminal fraud offenses.
Hubbs Law handles all types of fraud cases in Miami-Dade County, South Miami, North Miami, Doral, Homestead, Miami Beach, Miami Gardens, Kendall, and Hialeah, as well as other cities and areas in the Greater Miami Area.
Our experienced immigration and criminal defense attorneys, E.J. Hubbs and Erika Hubbs, will thoroughly evaluate your case, determine whether you are entitled to any legal defenses, and strategize how to handle your case.
---
Contact Hubbs Law at (305) 570-4802 to immediately speak with a attorney E.J. Hubbs or Erika Hubbs and discuss the facts of your case. Hubbs Law offers free initial consultations for most cases. Call today to schedule your appointment!
--- Attorneys E.J. & Erika Hubbs
As professional Miami criminal defense attorneys, we take every case personally give every client the deliberate care it deserves. Our clients become part of our family and we fight relentlessly for their rights. Read more about us to find out how we can help you.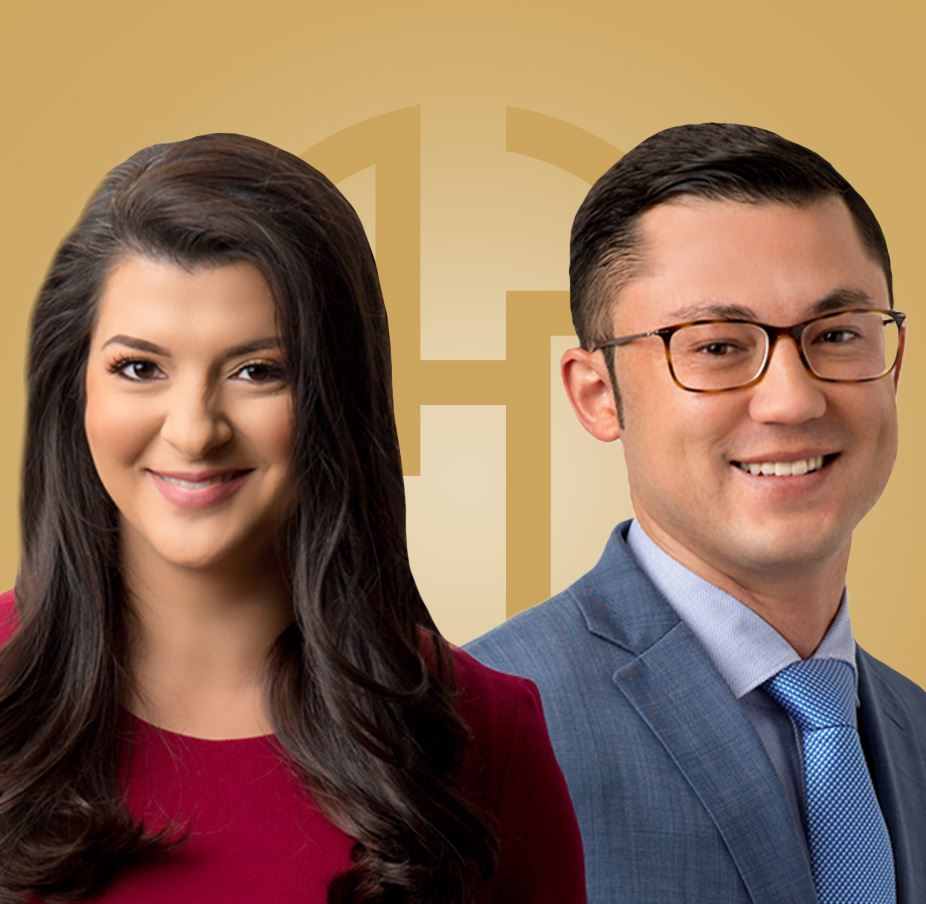 Ej was able to get the case dismissed and was professional in doing it.

Teddy Sanchez

She is very thorough and treats clients like family.

Sports Supernova

"He showed me that having an attorney may cost some money but worth every penny"

Christina K.