Sentencing Hearings
Your Case Deserves Immediate Attention - Call Hubbs Law Today
Miami Sentencing Hearing Attorneys
Representing Clients throughout Miami-Dade County; Call

(305) 570-4802

for a Free Consultation
A defendant's sentencing hearing is one of the most important parts of the judicial process in Florida. In a few seconds, a judge has the power to determine whether the defendant will remain in jail, will be going to jail, or will be sentenced to probation.
Sentencing hearings range from unscheduled five-minute informal hearings to scheduled hearings that can last an entire day. Unless the state of Florida alleges a sentencing enhancement or minimum mandatory sentence, then a judge has the discretion to sentence the defendant to the minimum or maximum sentences allowed under the law. In addition, the judge can impose additional sanctions such as probation, house arrest, community service hours, or fines.
A qualified Miami sentencing hearing attorney can be an invaluable asset for you at sentencing. While the issue of guilt has already been determined, an attorney's argument concerning mitigating factors at sentencing can be the difference between incarceration and probation.
Attorney E.J. Hubbs is Board Certified in Criminal Trial Law by the Florida Bar. He has handled hundreds of sentencing hearings as both a former prosecutor and as a criminal defense attorney.
---
Call (305) 570-4802 for a free, no-obligation consultation with Hubbs Law Firm!
---
Factors Considered at Sentencing
A judge has wide latitude to consider almost any factor at sentencing. A defendant's minimal criminal history, proof of gainful employment, limited role in the crime, family support, and ties to the community will play favorably in a sentencing hearing. In contrast, a defendant who has an extensive criminal history, no proof of employment, no family support, involvement in a serious crime, and no ties to the community will negatively impact a judge's decision.
At a misdemeanor sentencing hearing, a judge will generally hold a quick informal hearing. If the state of Florida agrees to the sentence, then generally the judge will accept the agreement. If the state does not agree to the sentence because the defendant was convicted at trial or on an open plea, then the judge will consider the facts of the crime, the minimum and maximum sentence, and some of the factors above, and issue a decision as to the sentence.
A felony sentencing hearing is more complex. If the State and the defendant do not agree, then the judge will generally reset the case for a sentencing hearing that could last from a few minutes to an entire day. Prior to the sentencing hearing, a defendant will receive a "pretrial sentencing investigation," which contains a sentence recommendation to the judge. At the sentencing, the defendant has the ability to testify, call witnesses, or make a motion for a downward departure. The state can also call witnesses and submit evidence including the defendant's prior record to the court. The judge will then consider all the evidence, including the criminal punishment score sheet, and sentence the defendant.
Sentence Enhancements & Minimum Mandatory Sentencing
The judge is required to sentence the defendant to a sentence under the maximum sentence allowable under the law unless the state of Florida alleges that the defendant is subject to a minimum mandatory sentence or a specific sentencing enhancement. If a defendant is subject to a minimum mandatory sentence, then a judge has no discretion to deviate below that minimum mandatory sentence without the state's consent.
Minimum mandatory sentences are often applied in these types of cases:
DUI manslaughter
Leaving the scene of an accident with death
In addition to minimum mandatory penalties, the state can attempt to sentence the defendant above the statutory maximum by arguing he is eligible for a sentencing enhancement.
The following sentencing enhancements can apply to defendants depending on their charge and prior record:
Habitual violent felony offender
Three-time violent felony offender
Violent career criminal
Find an Attorney for Sentencing Hearings in Miami-Dade County
If you have an upcoming sentencing hearing scheduled, you should contact Hubbs Law Firm immediately. Sentencing hearings are a crucial part of your case, and an experienced attorney could be the difference between you receiving probation or prison.
Attorney E.J. Hubbs will sit down with you and discuss any potential mitigating or aggravating factors of your case and discuss the best strategy for your sentencing hearing. Hubbs Law Firm handles all types of sentencing hearings in Miami-Dade County, Hialeah, North Miami Beach, Miami Shores, Kendall, Homestead, Doral, North Miami, and South Miami, as well as other cities and areas in the Greater Miami Area.
---
Call (305) 570-4802 to immediately speak with a Miami sentencing hearing attorney who can evaluate your case in a free consultation!
---
Additional Resources Attorneys E.J. & Erika Hubbs
As professional Miami criminal defense attorneys, we take every case personally give every client the deliberate care it deserves. Our clients become part of our family and we fight relentlessly for their rights. Read more about us to find out how we can help you.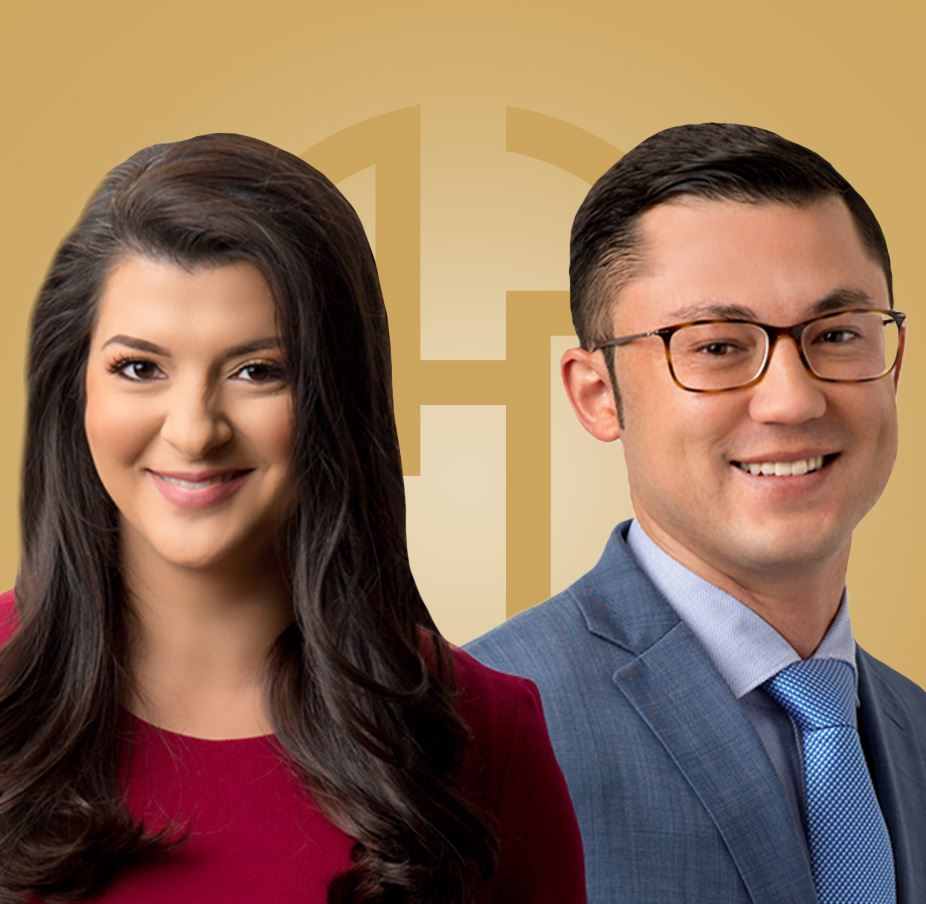 E.J is not only an attorney he's the people attorney

Dre Dre

"A loved one in our family had a very complex case and was being held in Broward County Transitional Center and faced deportation... They always kept steady communication, giving us updates, and plans of action, and answering any and all questions. Even aft"

Alex M.

"Erika was an absolute gem, she answered all our questions, was accommodating and let us know she needed to research my wife's visa before telling us whether she would take our case. After doing research, she thankfully took our case. She made the pro"