Possession of a Controlled Substance
Your Case Deserves Immediate Attention - Call Hubbs Law Today
Possession of a Controlled Substance in Florida
Discuss Your Rights & Options with Our Miami Drug Crime Attorneys
If you are facing charges of possession of a controlled substance in Miami-Dade County or anywhere throughout Florida, contact the Miami drug crime attorneys at Hubbs Law Firm right away for a free, confidential consultation. You could be facing harsh penalties, which may threaten your freedom and every aspect of your future.
---
Contact Hubbs Law Firm online or by phone at (305) 570-4802 today to learn more about how our firm can help you. Se habla español.
---
Chapter 893 Florida Statutes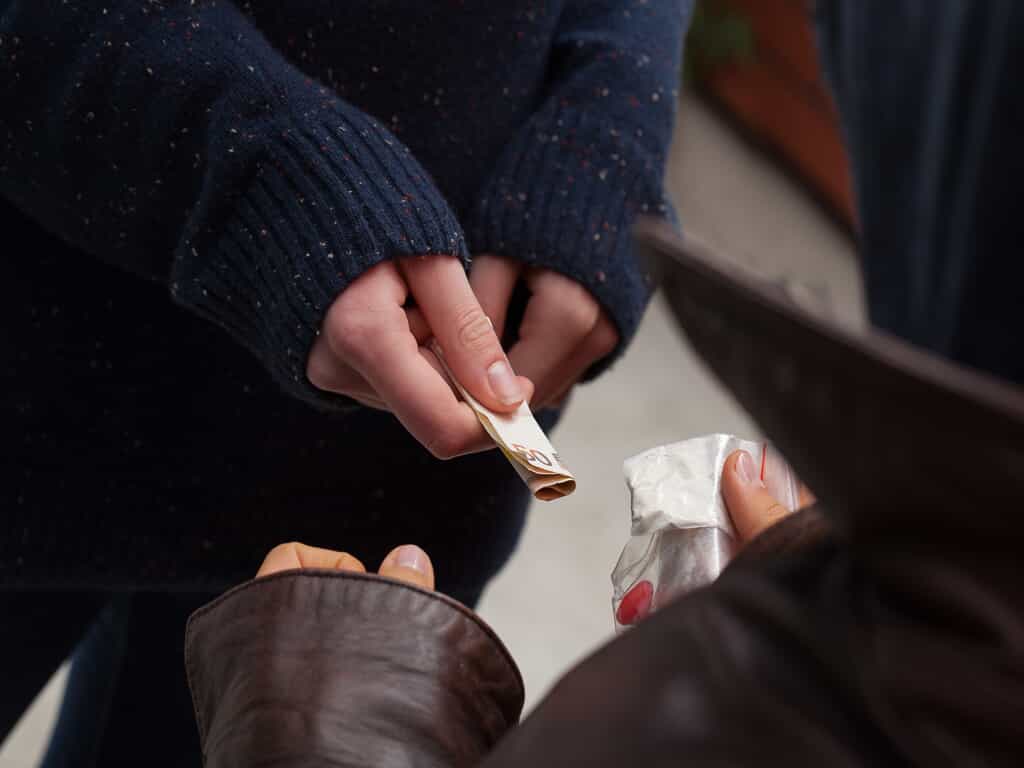 Chapter 893 of the Florida Statutes—known as the Florida Comprehensive Drug Abuse Prevention and Control Act—lists hundreds of drugs that are considered "controlled substances." The drugs are ordered into five "schedules" and regulated by the federal and state governments.
In Florida, possession of a controlled substance is a felony unless a doctor prescribed the medication to the person in possession. Many charges for possession of a controlled substance involve prescription medications that are commonly abused, such as Valium, Xanax, OxyContin, and Vicodin.
Even with a valid prescription, using a narcotic or regulated drug while driving under the influence of a controlled substance is illegal. Without a valid prescription, the mere possession of a controlled substance is illegal.
So-called "street" drugs such as marijuana, cocaine, methamphetamine, LSD, and ecstasy are also controlled substances under § 893. Except for marijuana, possession of any amount of these prescription or street drugs is a felony. The exact charge and penalties depend on the type and amount of the controlled substance that is possessed.
A conviction for possession of a controlled substance can have adverse effects, including an adjudication on your permanent record, prevent you from getting a job, or a suspension of your driver's license. In addition, if you are not a United States citizen, a conviction for an offense related to a controlled substance violation will result in deportation from the U.S., unless certain exceptions apply.
Put Our Extensive Trial Experience on Your Side
At Hubbs Law Firm, we often defend clients in South Miami and throughout Miami-Dade County who were arrested on a charge of possession of a controlled substance.
Attorney E.J. Hubbs is Board Certified in Criminal Trial Law by the Florida Bar. This means that he has achieved the highest level of evaluation by the Florida Bar for experience and competency within a specific area of law while reflecting the highest ethics and professionalism in the practice of law.
With a deep knowledge of Florida's drug laws, E.J. and Erika Hubbs are prepared to tenaciously defend their clients charged with possession of a controlled substance. In many cases, we may be able to file motions to dismiss evidence or exclude the prosecution's evidence. Alternately, we may be able to transfer a case to Miami-Dade's Drug Court (MDDC). Drug court in Miami is an option for people who seek help for a serious drug addiction.
Hubbs Law Firm represents clients from all over Miami-Dade County, including, Miami, Miami Beach, Coral Gables, Hialeah, Miami Gardens, Cutler Bay, Doral, Kendall, and other communities within the county.
---
Contact us today at (305) 570-4802 to discuss your case.
---
Possession of a Controlled Substance in Miami
The Florida Comprehensive Drug Abuse Prevention and Control Act (Florida Statutes, Title XLVI, Chapter 893) proclaims that "a person may not sell, manufacture, or deliver, or possess with intent to sell, manufacture, or deliver, a controlled substance."
Florida law heavily regulates the possession or use of controlled substances listed in the law. It is illegal to possess, cultivate, sell, manufacture, deliver, distribute, or traffic in these substances.
Local law enforcement agencies in Miami-Dade County work to locate and dismantle mid-level and upper-level narcotics organizations that operate within the City of Miami through the use of undercover officers, complicated sting operations, and confidential informants.
In the process, the officers often come into contact with and arrest individuals that simply use the drugs without any connection to organized crime. The undercover sting operations are often carried out by law enforcement officers within the Miami Police Department's Special Investigations Unit for Narcotics.
Search & Seizure in Drug Possession Cases
An important issue in drug possession cases is often how the controlled substance, narcotics, or drugs were discovered. If the police did not explicitly follow the laws related to search and seizure, they may have violated the Fourth Amendment to the U.S. Constitution. If so, evidence may be excluded by the court and a reduction or dismissal of charges may result.
A qualified criminal defense attorney will be able to review your case for mistakes made by the police or other law enforcement agencies during the arrest, search, discovery, or testing of any controlled substances.
Penalties for Possession of a Controlled Substance
According to the Florida Statutes, a first-degree felony is punishable in Florida by up to 30 years in prison and a fine of up to $10,000. A second-degree felony is punishable by up to 15 years in prison and a fine of $10,000.
Upon conviction for a third-degree felony for possession of even a small-but-detectable amount of any controlled substance except marijuana, § 893.13(6) of the statutes prescribes a penalty of up to five years in prison and a fine of up to $5,000. Possession of 20 grams or more of marijuana is a third-degree felony; possession of fewer than 20 grams of marijuana is a first-degree misdemeanor.
Other penalties may include:
Probation
Community service
Drug counseling and/or treatment
Random drug testing
A two-year driver's license suspension, with a one-year "hard" suspension
In many of these cases, the charges are resolved in drug court or in a regular division for "drug offense probation." Drug offender probation includes a drug evaluation and follow-up treatment, as well as frequent urine testing. More serious charges include possession with the intent to sell and drug trafficking.
A felony conviction may also have an adverse impact on certain educational or educational opportunities.
State Charges vs. Federal Charges
Because controlled substances are regulated by both the federal and state governments, possession of a controlled substance may be prosecuted in either federal or state court. Most low-level drug possession charges are adjudicated in state court.
Many state drug possession cases are resolved in the Miami-Dade County Drug Court (MDDC), a diversionary program intended to provide treatment for drug abuse.
How a Conviction Can Affect Your Driving Privileges
In addition to the penalties imposed by a judge or jury in a controlled substance possession case, the court is required to alert the state's Department of Highway Safety and Motor Vehicles (DHSMV) of the conviction. The DHSMV will then suspend a convicted person's driving privileges for two years with no chance for a hardship license during the first year of "hard" suspension.
Can a Possession of a Controlled Substance Charge be Dropped?
Possession of a controlled substance charge in Florida can potentially be dropped or dismissed, but it depends on the specific circumstances of the case.
If the evidence against the accused was obtained illegally, such as an unlawful search and seizure, then the defense may be able to file a motion to suppress the evidence. If the motion is granted, the prosecution may not have sufficient evidence to proceed with the case and may drop the charges.
Another possible way to drop the charges is through a plea bargain. The prosecution may offer a plea deal in which the accused agrees to plead guilty to a lesser charge or to complete a drug treatment program in exchange for the charges being dropped.
Additionally, if the prosecution determines that they do not have enough evidence to prove the accused's guilt beyond a reasonable doubt, they may drop the charges.
It is important to note that every case differs, and the outcome will depend on the specific details and evidence involved. It is recommended to seek the guidance of an experienced criminal defense attorney for advice on the best course of action.
Find an Attorney for Controlled Substance Charges in Miami
If you were arrested for possession of drugs, narcotics, or a controlled substance or any other drug charges in Miami or anywhere in Miami-Dade County, you should consider contacting Hubbs Law Firm for a confidential discussion about your case.
At Hubbs Law Firm, the initial consultation is always offered to potential clients at no cost. During the consultation, we will carefully listen to you and your concerns about your case. We will explain your charges, the penalties you may face if convicted in a trial, possible defense strategies, and the options you have before you make a decision about hiring a lawyer.
In certain circumstances, a first-time drug, narcotics, or controlled substance offender may be eligible for a pre-trial intervention program, which could result in a dismissal of charges. In some cases, a defendant may be wiser to proceed to trial.
If the search for a controlled substance was not conducted by the book, an experienced Miami drug crimes attorney may be able to negotiate for a reduction in charges or a judge may dismiss the case. The goal of Hubbs Law Firm in every case we accept is to avoid a conviction. We will go to trial if necessary.
---
Call us today at (305) 570-4802 or contact us online to schedule an appointment to discuss your charge for possession of a controlled substance.
---
Additional Resources
Florida Comprehensive Drug Abuse Prevention and Control Act – Read the Florida laws related to possession of a controlled substance at § 893.13 of the Florida Statutes, including prohibited acts and penalties.
Miami-Dade County Drug Court (MDDC) – Visit the website for the Miami-Dade County Drug Court to learn about the nation's first drug court, which began operating in 1989. The site includes helpful information about how the court operates, as well as links for resources, services, and useful documents.
Drug Crimes in Miami – Visit the Miami Police Department website to learn more about the Narcotics Unit of the Police Department in Miami, FL. Find information about how officers with the Narcotics Unit locate and identify mid-level and upper-level narcotics organizations that operate within the City of Miami. See a list of undercover sting operations resulting in charges for armed cocaine trafficking and other serious felony offenses and the seizure of several kilograms of cocaine, crack cocaine, ecstasy pills, prescription medications, and numerous assault rifles and handguns. Attorneys E.J. & Erika Hubbs
As professional Miami criminal defense attorneys, we take every case personally give every client the deliberate care it deserves. Our clients become part of our family and we fight relentlessly for their rights. Read more about us to find out how we can help you.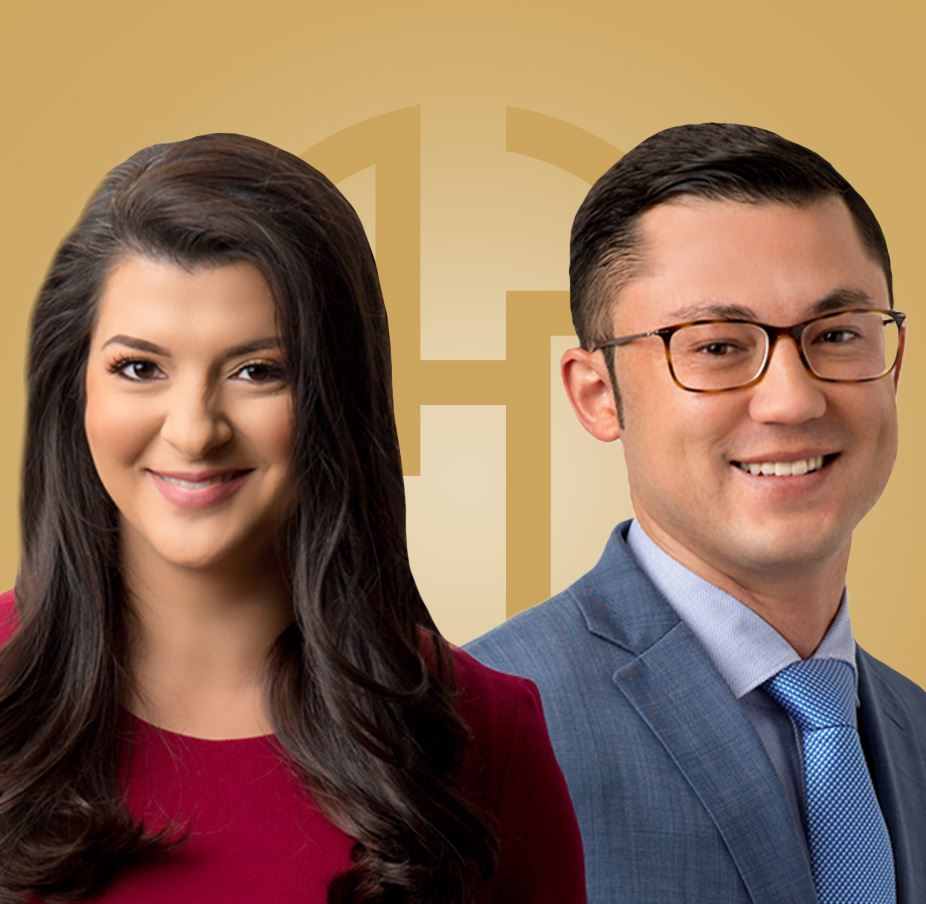 "Erika, por mucho, es la mejor abogada de inmigración, me ayudó cuando nadie más lo haría y gracias a todo su trabajo, pude resolver mi asunto de inmigración con la nota personal que te trata como a una familia y la recomi"

I am highly satisfied with the results

Kie Smith

Erika was so amazing in the courtroom that somebody asked for her business card as soon as we walked out of the courtroom.

Gabriela