Cocaine
Your Case Deserves Immediate Attention - Call Hubbs Law Today
Possession of Cocaine Charges
Our Miami Drug Crime Attorneys Can Fight for You
Were you or a loved one arrested for or charged with possession of cocaine? Hubbs Law Firm can help you protect your rights and fight for your future. Contact our Miami drug crime attorneys to request a free, confidential consultation. We assist clients in Miami-Dade County and throughout the entire state of Florida. Put our extensive trial experience on your side.
---
Call us at (305) 570-4802 or submit an online contact form today.
---
Cocaine Possession & Use in Miami
Cocaine is a white powdery substance that is derived from the leaves of the coca plant. Cocaine is illegal to possess, use, manufacture, or sell but, after cannabis (marijuana), cocaine ("coke") is the most frequently used illegal drug in Miami, Florida, and throughout most of the world. Cocaine is commonly snorted or inhaled.
Cocaine affects the human body by inhibiting levels of serotonin, norepinephrine, and dopamine. This results in a rush of energy, increased concentration, and a feeling of euphoria. Cocaine is highly addictive.
Miami has long been the cocaine capital of the United States. During the 1970s and 1980s, drug smugglers made billions of dollars in the cocaine trade. Downtown Miami and Brickell grew rapidly as cocaine flowed in and out of Miami and dirty money fueled the construction of condominiums and a business boom. The Miami cocaine trade was so pervasive that it was chronicled in the movies Cocaine Cowboys and Cocaine Cowboys II.
Today, cocaine isn't as prevalent in Miami as it was in the past, but thousands of possession of cocaine arrests occur in Miami and the nearby areas every year. A conviction for possession of cocaine is very serious and is punishable by up to five years in the Florida State Prison and a fine of up to $5,000. In addition, a conviction for possession of cocaine is a controlled substance violation, which will result in a defendant's deportation from the United States if he or she is not a U.S. citizen.
Attorney for Possession of Cocaine in Miami, Florida
If you were charged with possession of cocaine in Miami or throughout Florida, you need an experienced criminal defense attorney to represent you. Hubbs Law Firm defends clients who are charged with a variety of drug charges, including possession of cocaine.
Our founding attorney, E.J. Hubbs, is Board Certified in Criminal Trial Law by the Florida Bar. Board Certified criminal trial lawyers are required to try a minimum of 25 jury trials to verdict, pass a board certification exam, and earn recommendations from at least four attorneys and two judges.
Both E.J. and Erika Hubbs have experience as prosecutors and criminal defense attorneys, making them well-qualified to handle your possession of cocaine case. They are also well-versed in filing motions based on police misconduct. In some cases, we may be able to file motions to suppress or motions to dismiss. We are also familiar with the Miami-Dade Drug Court (MDDC) to help clients with serious drug addiction.
Hubbs Law Firm represents clients throughout Miami-Dade County, including Miami, Hialeah, Miami Beach, Cutler Bay, Coral Gables, Miami Gardens, Kendall, Doral, and other communities.
---
Call Hubbs Law today at (305) 570-4802 to schedule a free consultation about your possession of cocaine charge.
---
Penalties for Possession of Cocaine
Under the Florida Statutes, Chapter 893, § 893.13, possession of cocaine is a third-degree felony, punishable by a maximum of five years in prison and a fine of up to $5,000.
The minimum penalties for possession of cocaine typically involve probation, community service hours, a substance abuse evaluation, a possible treatment program, and urine tests.
A conviction for possession of cocaine can also result in many other non-criminal-related consequences, including loss of employment, a driver's license suspension, or loss of educational opportunities. If you are not a United States citizen, a conviction for possession of cocaine will result in you being placed in removal proceedings (deportation) from the U.S.
Possible Defenses for Possession of Cocaine
The most common defense for possession of cocaine is lack of knowledge.
To prove someone is guilty of possession of cocaine, the prosecutor must prove beyond a reasonable doubt that:
A person knowingly possessed a substance; and
The substance was cocaine
It is a legitimate defense if the substance is not cocaine. The State is required to test the substance prior to trial. This is done by a chemist at the Florida Department of Law Enforcement (FDLE). If the chemical test reveals a substance other than cocaine, you will be acquitted of your possession of cocaine charge.
If the substance is cocaine, but you did not know that you possessed the illegal substance, then you are legally not guilty of the crime.
The most common instance of this situation involves the law of "constructive possession." For example, if you are in a vehicle or a home where drugs are found in a jointly occupied area, the State will have a difficult—if not impossible—time proving that you had knowledge of the drugs without any other evidence.
Finally, it as an affirmative defense to possession of cocaine if you did not know of the illicit nature of the substance.
Find a Miami Attorney for Possession of Cocaine Charges
If you were arrested for possession of cocaine, possession of a controlled substance, or for any other drug charge in Miami, Florida, contact Hubbs Law Firm today. Your initial consultation is always free. Our attorneys will listen to your side of the case, explore possible legal defenses, and guide you through each step of the process.
In some cases, we can persuade the State Attorney's Office to "no action" charges, in which no formal charges are filed. In other cases, we can negotiate entry in a pretrial intervention program or drug court. Finally, we are always capable of preparing your case to go all the way to trial.
---
Call Hubbs Law Firm at (305) 570-4802 or contact us online to schedule your free consultation today.
---
Additional Resources Attorneys E.J. & Erika Hubbs
As professional Miami criminal defense attorneys, we take every case personally give every client the deliberate care it deserves. Our clients become part of our family and we fight relentlessly for their rights. Read more about us to find out how we can help you.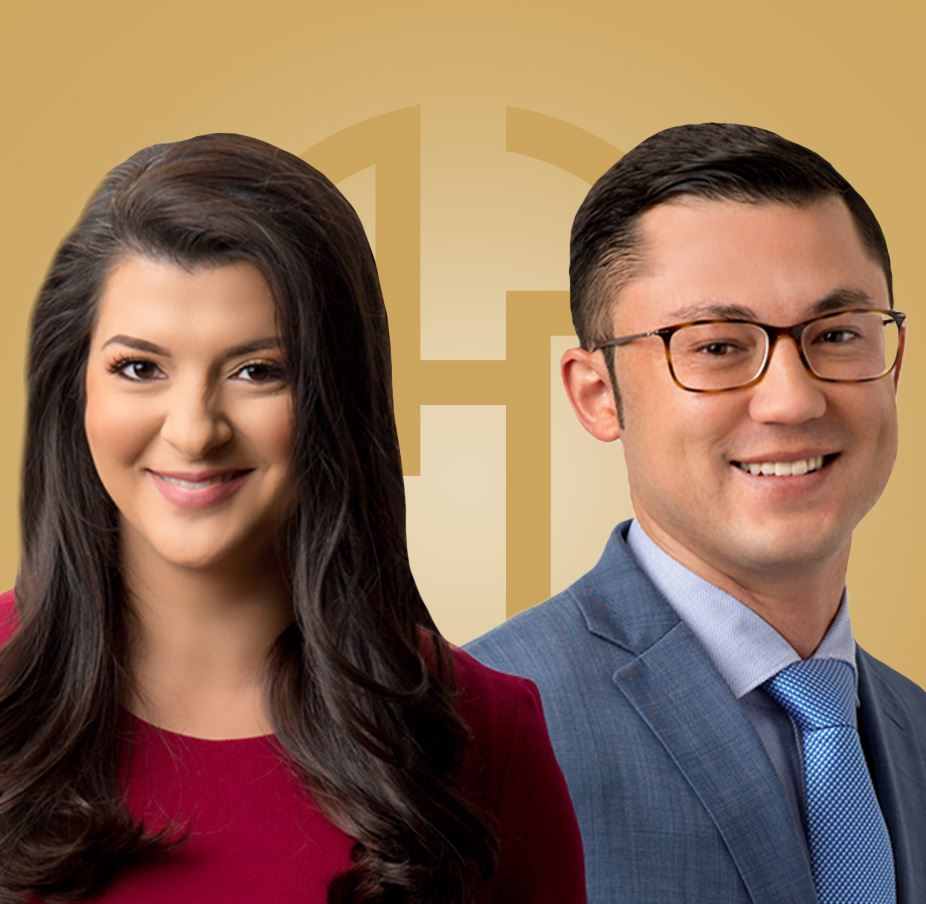 Now my children and I are safe and I can't say enough how amazing and attentive he was to my concerns.

Elena Varela

Happy Out of State Client

Michele D

"Erika was an absolute gem, she answered all our questions, was accommodating and let us know she needed to research my wife's visa before telling us whether she would take our case. After doing research, she thankfully took our case. She made the pro"