Fentanyl
Your Case Deserves Immediate Attention - Call Hubbs Law Today
Possession of Fentanyl in Florida
Reach Out to Our Miami Drug Possession Lawyers
If you have been arrested for or your loved one has been charged with possession of fentanyl, you need an experienced drug crime defense attorney who can help you work to ensure your rights are protected. At Hubbs Law Firm, our Miami drug possession attorneys have extensive experience, including past experience as prosecutors. We understand what is needed to protect you and your future, and we are prepared to aggressively advocate for your rights.
---
Contact us onlineor call (305) 570-4802for a free and confidential consultation with a member of our legal team.
---
Fentanyl-Related Offenses Come with Harsh Criminal Consequences
Fentanyl is a Schedule II controlled substance, as provided in Section 893.03(2)(b), F.S. Related substances that are also classified as a Schedule II controlled substance include sufentanil, alfentanil, and carfentanil.
Fentanyl-related crimes include:
Fentanyl is a synthetic opioid analgesic that is approximately 50 to 100 times more potent than morphine. When prescribed by a physician, fentanyl is often used to treat severe pain or to manage pain for a short time period after surgery. Fentanyl is administered through an injection, transdermal patch, or in lozenges.
Several local law enforcement agencies in and around Miami-Dade County have begun targeting fentanyl and related substances in the "war on drugs." These crimes are being investigated aggressively. When an arrest is made, prosecutors are expected to treat these cases more harshly than other types of drug crime cases.
We Can Represent You
In May of 2017, the Florida governor signed an executive order declaring the opioid epidemic a statewide public health emergency in Florida. Those arrested for such offenses will be treated harshly. If you were charged with any crime involving fentanyl—including possession, possession with intent to sale, manufacturing, distribution or trafficking—contact an experienced narcotic crimes attorney at our firm for aggressive legal representation. We also represent clients for fentanyl-related crimes including the possession of sufentanil, alfentanil, and carfentanil.
Penalties for Possession of Fentanyl
The possession of fentanyl and related substances—including sufentanil, alfentanil, and carfentanil—is currently punishable as a third-degree felony under Section 893.03(2)(b), F.S. and 893.13(6)(a), F.S. Under Florida law, a third-degree felony is punishable by up to five years imprisonment and a $5,000 fine.
More serious drug crimes for the possession with intent to sell, manufacture, or deliver, or the sale, manufacture, or delivery of fentanyl and related substances can be charged as a second-degree felony. Under Florida law, second-degree felonies are punishable by up to 15 years imprisonment and a $10,000 fine. ss. 775.082 and 775.083, F.S.
Recent Overdose Deaths Involving Fentanyl-Related Crimes
Although prescription fentanyl can be misused, the vast majority of overdoses and related deaths involve illicitly manufactured fentanyl, including fentanyl analogs. The prescription rate for fentanyl only increased five percent in the state of Florida over the last few years. Nevertheless, the number of people dying from illegally manufactured versions of the substance has increased dramatically.
Drug dealers who manufacture fentanyl illegally will do so in clandestine laboratories. The substance is sold as a powder, spiked on blotter paper, mixed with heroin, or in tablet form. In many cases, the tablet form resembles other types of less potent opioids.
Many of the overdoses that involve fentanyl occur when the drug is mixed into other drugs and sold without the customer's knowledge of its presence. Since 2014, the Drug Enforcement Agency (DEA) reports that law enforcement officers in the United States have begun seizing pills with fentanyl, including counterfeit prescription opioid pills and other items mimicking authentic medications.
Overdose deaths in Florida have begun for fentanyl-related overdoses. For instance, at least nine overdose deaths in Pinellas County were linked to counterfeit Xanax pills containing a combination of Xanax and fentanyl. Between late 2013 and late 2014, the DEA estimates over 700 deaths in the United States were related to fentanyl, although this number might be lower than the actual number of such deaths because of the way the records are kept.
The Centers for Disease Control and Prevention (CDC) recently reported that fentanyl submissions to law enforcement increased 494 percent in Florida between 2013 and 2014. Florida also saw a 115% increase in fentanyl-related deaths during this same time frame.
Crimes for Fentanyl Analogs in Florida
Fentanyl analogs, specifically, were implicated in 49 drug overdose deaths in Florida between January and June 2015.30 The CDC estimates the numbers and rates of fentanyl deaths relating to Florida specifically are also underestimated because testing for fentanyl and fentanyl analogs is not systematic statewide.
Fentanyl analogs include sufentanil, alfentanil, and carfentanil. Sufentanil is a fentanyl derivative that is more potent than fentanyl. Alfentanil is a fentanyl derivative opioid anesthetic. Alfentanil is extremely dangerous because it has a faster onset of action and shorter duration of action than fentanyl.
Possession of Carfentanil in Florida
Carfentanil was developed in the 1970s as an anesthetic for large animals, such as elephants. The drug is chemically similar to but 100 times stronger than fentanyl itself. Carfentanil is so deadly, that an amount smaller than a drop of water can be lethal.
In August 2016, the National Institute on Drug Abuse issued an alert concerning carfentanil overdoses with a warning that the drug is likely being added to mixtures of heroin and other street drugs. Shortly thereafter, the reports for deaths involving carfentanil exploded. For example, in Manatee County, FL, carfentanil was confirmed in at least 43 fatal overdoses in 2016.
In addition to fentanyl and related analogs, law enforcement officers are also targeting crimes for synthetic opioids in Florida. Our legal team is experienced in fighting drug cases involving new and emerging analog drugs in Miami, FL.
---
Contact Hubbs Law Firm online or by phone at (305) 570-4802 today for a free consultation with our Miami drug crime attorneys.
--- Attorneys E.J. & Erika Hubbs
As professional Miami criminal defense attorneys, we take every case personally give every client the deliberate care it deserves. Our clients become part of our family and we fight relentlessly for their rights. Read more about us to find out how we can help you.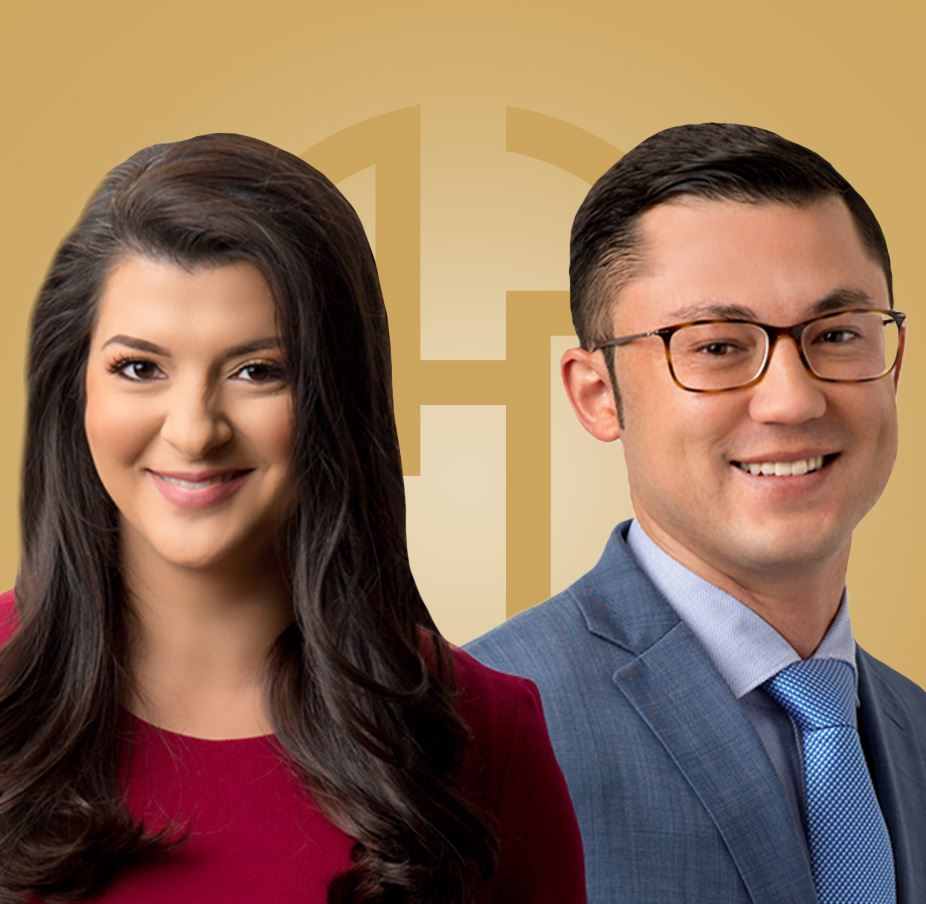 "Erica es una buena abogada the imigracion!! Me ayudo con mi caso y en menos de dos anos pude areglar mis papeles.. Sin su anuda no se que fuera de mi familia. La recomiendo si estan buscando ayuda seria!"

"Erika was an absolute gem, she answered all our questions, was accommodating and let us know she needed to research my wife's visa before telling us whether she would take our case. After doing research, she thankfully took our case. She made the pro"

Personal and Responsive

Mark Miller