Sex Crimes
Your Case Deserves Immediate Attention - Call Hubbs Law Today
Miami Sex Crime Defense Lawyers
Representing Those Accused of Sex Crimes throughout Southern Florida
Sexual-related criminal offenses in Florida can carry immediate and severe long-term consequences. In addition to possible prison sentences, convicted offenders can also be required to register as sex offenders and face a lifetime of hardship when it comes to obtaining employment, housing, or professional licenses.
Criminal charges in sexual offense cases are often based solely on the claims of alleged victims, which may be exaggerated or completely manufactured. People who know that they are completely innocent of these types of crimes often believe that there is no harm in telling authorities their version of events, but it can often be a huge mistake to make any kind of statement without legal representation, as answers to certain questions can be later used to convict individuals.
Were you arrested or do you think that you might be under investigation for an alleged sexual offense in South Florida? The Miami criminal defense lawyers at Hubbs Law Firm defends clients accused of sex-related crimes in Coral Gables, Miami, Hialeah, Miami Gardens, Homestead, and several other surrounding communities in Miami-Dade County. Our founding attorney, E.J. Hubbs, is Board Certified in Criminal Trial Law by the Florida Bar.
---
Call our Miami sex crime defense attorneys at (305) 570-4802 today to receive a free evaluation of your case.
---
Types of Sex Crimes in Florida
The possible penalties for sexual offenses depend on a number of factors, including the specific crime, the age of the alleged victim, and whether the alleged offender has been previously convicted of a sex offense. The grading of these crimes varies depending on the nature of the alleged offense as well as the aforementioned factors.
The Miami sex crimes attorneys at Hubbs Law represent clients who have been accused of such sex crimes including:
Sexual activity with minors
Using the internet to lure a child
Traveling to meet a minor for illegal sexual conduct
Transmitting material harmful to a minor
Lewd and lascivious offenses
Unnatural and lascivious act
Exposure of sexual organs
Miami Sex Crime Investigations
After an alleged victim has filed a report with police relating to an alleged sexual offense, authorities will take several steps in investigating the incident. In addition to speaking to the alleged victim, detectives will also collect any physical evidence and then attempt to speak to the alleged offender. When law enforcement approaches an alleged offender, the demeanor is not always confrontational. Many times, detectives will try to put the person being investigated at ease. Alleged offenders who know that they are truly innocent can feel compelled to speak openly about the case.
Innocent people often allow police officers or detectives to conduct searches of their residences so as to not appear as though they might be hiding something. Unfortunately, well-intentioned efforts to comply with law enforcement requests often result in circumstantial evidence or other incriminating statements being obtained from and used against alleged offenders in these cases.
Any person who is possibly being investigated for committing a sexual offense should simply not say anything to authorities without a criminal defense attorney to protect his or her rights. The Fifth Amendment to the United States constitution provides that no person can be compelled to be a witness against him or herself in a criminal case, and the Sixth Amendment provides that in all criminal prosecutions, alleged offenders have the right to the assistance of legal counsel for their defense.
Call Our Miami Sex Crimes Attorneys
If you believe that you could be under investigation or you were already arrested in South Florida for any kind of alleged sexual offense, it is in your best interest to not say anything to authorities until you have legal counsel. The criminal defense attorneys at Hubbs Law Firm represent clients all over Miami-Dade County, including Palmetto Bay, Miami Beach, Doral, Cutler Bay, Aventura, and many nearby towns, villages, and unincorporated areas. Our founding attorney, E.J. Hubbs, is a criminal defense lawyer in Miami who can fight to help you achieve a favorable outcome in your case, including possibly getting the criminal charges reduced or dismissed.
---
You can have our attorney review your case and discuss all of your legal options when you call (305) 570-4802 or fill out an online contact form to schedule a free, confidential consultation.
---
Additional Resources
Sexual Crimes Investigations Unit | Miami-Dade County — Crimes that are classified as forcible sex offenses are investigated by this unit of the Investigations Section of the Miami-Dade Police Department's Special Victims Bureau (SVB). Visit this website to learn more about the Department of Children and Families (DCF) Squad, Cold Case Squad, and Internet Crimes Against Children (ICAC) Squad. You can also find information relating to the SVB Clearinghouse, which "collects intelligence and crime information from participating law enforcement agencies within the South Florida area and enters it into a common database."

Miami-Dade Police Department
9105 Northwest 25th Street
Doral, FL 33172
(305) 476-5423 (4-POLICE)

Florida Council Against Sexual Violence (FCASV) — The FCASV identifies itself as "a statewide nonprofit organization committed to victims and survivors of sexual violence and the sexual assault crisis programs who serve them." On this website, you can find various types of information about sexual violence, including information for victims, facts and statistics, and victim rights. You can also learn more about legislative updates, awareness efforts, and prevention measures. Attorneys E.J. & Erika Hubbs
As professional Miami criminal defense attorneys, we take every case personally give every client the deliberate care it deserves. Our clients become part of our family and we fight relentlessly for their rights. Read more about us to find out how we can help you.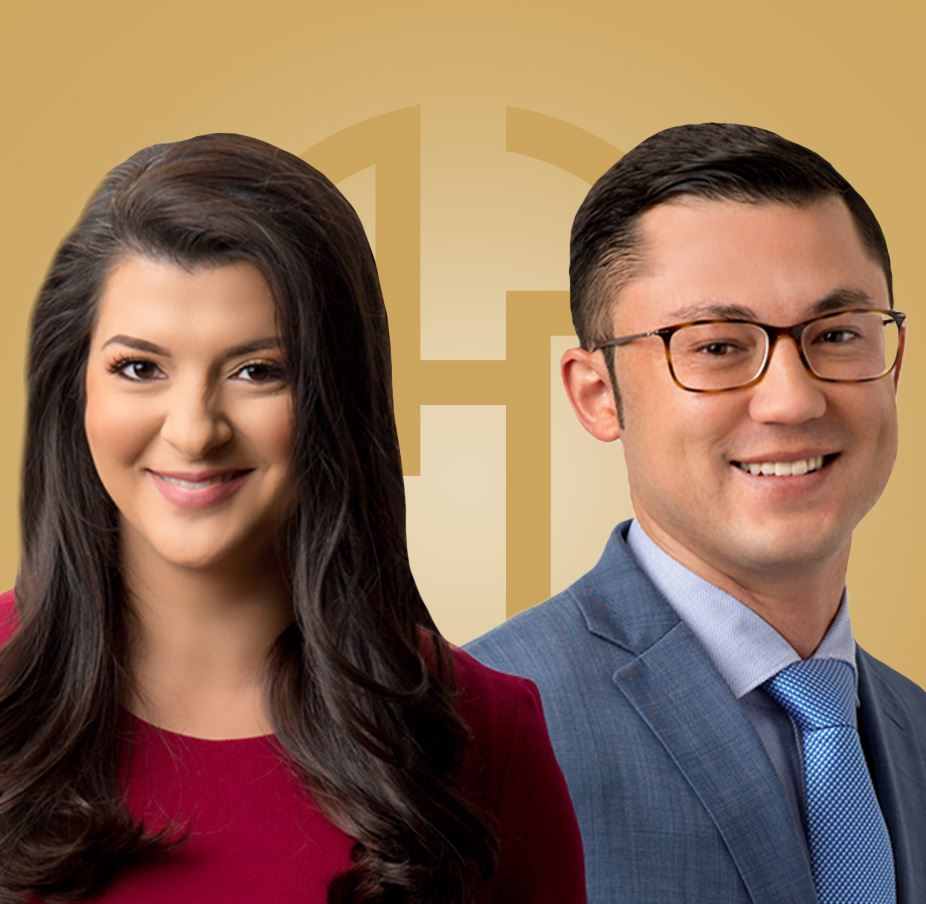 "Erika, por mucho, es la mejor abogada de inmigración, me ayudó cuando nadie más lo haría y gracias a todo su trabajo, pude resolver mi asunto de inmigración con la nota personal que te trata como a una familia y la recomi"

She is very thorough and treats clients like family.

Sports Supernova

So detailed and thorough with getting into the case

Kristina Radulovic