DUI With Property Damage
Your Case Deserves Immediate Attention - Call Hubbs Law Today
DUI with Property Damage
Our Miami DUI Defense Attorneys Can Fight for You
Florida law provides for enhanced penalties when property is damaged by a driver who is under the influence of alcohol, drugs, or a controlled substance. In addition to the harsh penalties for DUI, the law provides for enhanced penalties if property is damaged during a DUI incident, whether the damage is to another vehicle or someone else's real or personal property.
While a first-time DUI conviction in Miami or anywhere else in Florida carries a maximum penalty of six months in jail, Section 316.193(3) of the Florida Statutes imposes a maximum penalty of 364 days in the county jail if property damage also occurs.
If you are charged with DUI with property damage, the State Attorney's Office in Miami generally does not allow you to enter the Back on Track Program, which guarantees a reduction to reckless driving. Therefore, it is even more important when you are charged with DUI with property damage to engage an experienced Miami DUI attorney who may be able to negotiate entry into the Back on Track program or, better yet, seek an acquittal of the charges.
A person convicted of DUI with property damage, which usually involves damage to another vehicle or vehicles, may also be legally responsible for repairing or replacing whatever was damaged. Insurance may cover these costs, but often not without deductibles, other out-of-pocket fees, and higher future insurance rates or a possible policy cancellation.
---
Contact Hubbs Law Firm at (305) 570-4802 for a free consultation with one of our experienced criminal defense attorneys.
---
Our Legal Team Is Here to Help You
If you were arrested for a DUI with property damage under § 316.193(3) of the Florida Statutes, you need a qualified DUI attorney to assist you in both the criminal and civil aspects of your case. Hubbs Law Firm is experienced with defending DUI clients and people accused of property crimes in South Miami and throughout Miami-Dade County, including clients facing a charge of DUI with property damage.
E.J. Hubbs is Board Certified in Criminal Trial Law by the Florida Bar. Board certification is the highest level of accreditation bestowed by the state Bar on its members and recognizes competency and experience within an area of law, as well as ethics and professionalism in the practice of law.
As an experienced Miami DUI defense attorney, E.J. Hubbs uses his extensive knowledge of Florida DUI laws to defend DUI charges that his clients face. Sometimes he can discover problems with a DUI arrest or the way DUI tests were conducted, issues that could raise reasonable doubt and result in a reduction or dismissal of the charges.
A DUI charge requires an automatic driver's license suspension 10 days after the arrest. Hubbs Law Firm assists its clients in requesting a formal review hearing before the Florida Board of Administrative Reviews (BAR). We can help a client obtain try to obtain a temporary driving permit while fighting to invalidate the administrative suspension.
Hubbs Law Firm serves DUI clients throughout Miami-Dade County, including Miami, Miami Beach, Coral Gables, South Miami, Fontainebleau, Doral, Pinecrest, and Hialeah, as well as students at Florida International University (FIU), the University of Miami (U of M) and Miami Dade College.
---
Contact Hubbs Law Firm at (305) 570-4802 today to schedule a free, no-obligation appointment to discuss your DUI with property damage charge.
---
DUI with Property Damage Under F.S. Section 316.193(3)
A Florida driver who causes property damage or non-serious personal injury while driving under the influence of alcohol, drugs, or a controlled substance faces serious criminal charges under the Florida Statutes, Title XXIII, Section 316.193(3).
The law simply states that a person who operates a vehicle and "causes or contributes to causing… damage to the property or person of another commits a misdemeanor of the first degree."
Under Chapter 316, § 316.193(1) of the Florida Statutes, a person is guilty of the offense of driving under the influence "if the person is driving or in actual physical control of a vehicle within this state."
DUI may be charged even when a person did not consume any alcohol. If the police suspect that a driver was impaired by drugs or a controlled substance, a driver may be charged with DUI and face the same penalties as a driver who had a BAC over the legal limit.
Elements to be Proven for a Conviction in a DUI with Property Damage Case
Florida Statutes, Section 316.193(3) states that to prove the crime of DUI causing property damage or a non-serious bodily injury, the prosecutor must prove the following elements beyond a reasonable doubt:
A person drove or was in actual physical control of a vehicle; and
Because of operating a vehicle, the defendant caused or contributed to causing injury to another or damage to the property of another; and
While driving or in actual physical control of the vehicle, the defendant either:

Was under the influence of an alcoholic beverage, a chemical substance, or a controlled substance to the extent that the defendant's normal faculties were impaired; or
Had a blood or breath-alcohol level (also known as BAC or blood-alcohol concentration) of 0.08 or more grams of alcohol per 100 milliliters of blood or 210 liters of breath.
Possible Penalties for DUI with Property Damage
The Florida Statutes, §§ 775.082 and 775.083 lists the criminal penalties that are to be imposed for a conviction of DUI with property damage as a first-degree misdemeanor charge:
Jail sentence of up to one year
A fine of up to $1,000
Enhanced penalties may be imposed if the driver:
Had a BAC of 0.15 or higher
Had a child passenger under the age of 18 years old
Upon conviction, the court must impose additional requirements and penalties, including:
Probation
Community service hours
Driver's license suspension
Vehicle immobilization or impound
DUI school
Ignition interlock device (IID) — Only required for first-time offenders with aggravating circumstances
Additional fees and court costs
Find an Attorney for a DUI with Property Damage Charge in Miami, Florida
If you were charged with DUI with property damage in Miami-Dade County, you should contact Hubbs Law Firm for a confidential review of your case. At Hubbs Law Firm, we always offer a free initial consultation for potential DUI clients. We know the DUI laws and when we discuss your case, we can explain the charges, as well as the possible penalties that may be imposed and any possible defenses that may be pursued and the ramifications of the property damage aspect of your case.
Investigation into your case by Hubbs Law Firm may reveal favorable issues related to your case. The police may have made mistakes during the initial traffic stop, or the DUI tests may have been conducted improperly, which may result in a reduction or dismissal of charges. Estimates for the property damaged may be inaccurate.
Our goal in every DUI case is to avoid a conviction. We are always prepared to confront charges of DUI (also known as DWI or OWI in other states) at trial if necessary. We represent DUI clients throughout the entire Miami and Miami-Dade County area, including Miami Beach, Hialeah, Miami Gardens, Coral Gables, Kendall, Cutler Bay, Tamiami, Pinecrest and Palmetto Bay.
---
Call Hubbs Law today at (305) 570-4802 to schedule an appointment to discuss your DUI case. We are prepared to fight for you.
---
Additional Resources
Florida Department of Highway Safety and Motor Vehicles — The DHSMV website contains information about a variety of DUI offenses, including DUI with an accident involving property damage or personal injury under § 316.193(3) of the Florida Statutes.
Florida Standard Criminal Jury Instructions, Chapter 28 (Fla. Stat. 316.193) — Read the jury instructions provided by the Florida Supreme Court for DUI offenses. Section 28.1(a) of the jury instructions addresses DUI with Property Damage, while other sections of the chapter address other DUI offenses.
Miami-Dade County Circuit Court — Find information on the county website about its criminal courts, including the DUI court. The criminal court for most DUI cases in Miami-Dade County is located at:

Richard E. Gerstein Justice Building
1351 N.W. 12th St.
Miami, FL 33125
Phone: 305-275-1155 Attorneys E.J. & Erika Hubbs
As professional Miami criminal defense attorneys, we take every case personally give every client the deliberate care it deserves. Our clients become part of our family and we fight relentlessly for their rights. Read more about us to find out how we can help you.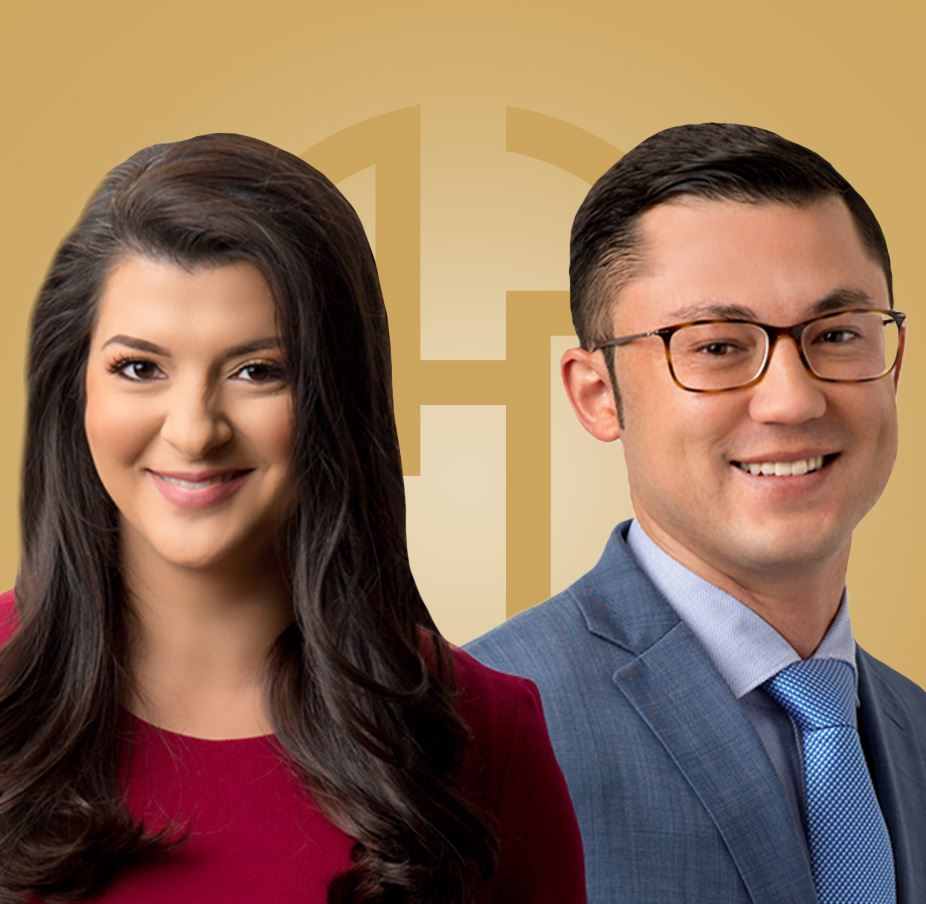 "This case has been a rollercoaster of emotions, but Mr. Hubbs' consistency throughout our case had us feeling at ease. A bit over a year later he got us the results we wanted and hoped for. Don't think twice, seek his legal assistance, you will"

Melissa Fernandez

Personal and Responsive

Mark Miller

"Erika was an absolute gem, she answered all our questions, was accommodating and let us know she needed to research my wife's visa before telling us whether she would take our case. After doing research, she thankfully took our case. She made the pro"