Target Letters
Your Case Deserves Immediate Attention - Call Hubbs Law Today
Miami Target Letter Attorneys
Did you just receive a letter from the Department of Justice notifying you that you are the target of a criminal investigation? If so, you should start looking to retain a federal criminal defense attorney immediately.
Federal criminal charges can carry severe consequences including incarceration, probation, fines, and removal from the United States if you are not a U.S. citizen.
Hubbs Law has attorneys with the criminal defense experience necessary to attempt achieve the best possible outcome on your case.
What is a Target Letter?
A target letter is a formal letter generally sent by a prosecutor, or Assistant United States Attorney, notifying an individual that he or she is the target of a federal criminal investigation into a violation of federal law.
The target letter likely won't reveal information related to the investigation. However, the letter could reveal the investigative agency or the specific crime being investigated.
The target letter is generally sent during the final stages of an investigation and will often give the individual the opportunity to make a formal statement to the prosecutor or the grand jury. The letter will also likely set a deadline to respond.
Why do Federal Prosecutors Send Target Letters?
Federal prosecutors can send target letters for a variety of strategic reasons. First, prosecutors sometimes want to encourage an individual to give the government information regarding their alleged crime or other crimes prior to arrest. This information could be more valuable to prosecutors prior to an individual's arrest if they are investigating other individuals for related or unrelated crimes. This is true because an arrest could possibly tip off the other parties that an individual might be working with the government during the investigation.
Secondly, prosecutors might want to encourage the target of the investigation to get an attorney to discuss the case with the government. While this may sound counterintuitive, some prosecutors would prefer to deal with an attorney rather than the target directly. Dealing with someone that is familiar with the process can help streamline negotiations. In addition, prosecutors generally prefer to deal with experienced attorneys because that could help ensure that the case is being handled properly and the target cannot later complain of a violation of his or her Constitutional rights.
Finally, prosecutors sometimes send a target letter for the production of documents before a grand jury and to put the individual on notice to preserve documents. While the federal government can often times secure documents by simply sending a subpoena to a non-party, there are occasions when the only person that has the documents is the target of the investigation. This often occurs when an individual owns a company and is in possession of internal documents that the government is seeking that could be relevant to the criminal investigation. In that case, prosecutors may order the target to produce those documents. They may also want to put him on notice to preserve those documents so that they can charge him with Obstruction of Justice in the event he or she destroys the documents.
Is a Target Letter Sent in Every Case?
No, a federal prosecutor is not required to send a target letter prior to charging an individual with a crime. In fact, in most cases, federal prosecutors do not send out target letters.
The reason for this is that sending a target letter to an individual increases the likelihood of the individual fleeing since it puts them on notice that they will soon be charged with a crime. In many cases, prosecutors would prefer to indict the individual without his or her knowledge, so they can make the arrest while they still have the element of surprise.
Therefore, target letters are most commonly sent to individuals for economic crimes and have little to no prior criminal record.
What Are My Options if I Receive a Target Letter?
A target letter is notification that you are being investigated for a federal crime. There is no guarantee that you will be charged, arrested, convicted, or sentenced to prison time.
Therefore, this is a crucial time to hire an attorney so you can make an informed intelligent decision. If you receive a target letter, you might have one or more of the following options. However, you should not select any of these options without consulting with a federal criminal defense attorney:
Do Nothing – This is generally the worst decision. Federal prosecutors are generally not bluffing when they send a target letter. If they do not receive a response prior to the deadline on the letter, they generally go to the grand jury to seek an indictment. In the vast majority of cases, they get it. If you are indicted, then you will likely be arrested in the near future.
Call the Prosecutor – Reaching out to the prosecutor handling the case can certainly have its advantages if done through an attorney. An attorney can speak to the prosecutor and possibly learn information about the investigation, whether the prosecutor sees the target as major player in the investigation, and whether the prosecutor would consider not seeking an indictment. The problem with the target of the investigation reaching out to the prosecutor without an attorney is there is always a risk of self-incrimination when you speak to the government directly.
Setup a Proffer – A proffer is a formal statement given by a target or defendant to federal authorities about an ongoing investigation. The benefit of giving a proffer is that the individual might proactively help their case by giving the government valuable information. This could lead to the person not being indicted, the filing of less serious charges, or a reduction in prison time. In addition, the government is generally prohibited from using the information given in the proffer against the defendant unless the Defendant lies. The downside of giving a proffer is that you can indirectly help the government prove the case against you and could also tip them off on crimes that you have committed that they were unaware of. This is why the decision to proffer is an important one that should only be made with the advice of a criminal defense attorney.
Testify at Grand Jury – If the prosecutor is unwilling to negotiate a favorable outcome, the target of the investigation generally has the ability to testify in their own defense at the grand jury proceeding in the hopes that the grand jury will not return an indictment. This is a risky proposition since grand jury proceedings are one sided proceedings where the government gets to argue their case without a defense attorney present, must only show probable cause that a crime occurred, and does not need a unanimous decision from the jury. Therefore, in many cases, there is a high likelihood that the target will be indicted regardless of whether they testify or not. If an individual decides to testify in front of the grand jury, then he or she exposes themselves to self-incrimination. Therefore, this decision should not be made without advice from a criminal defense attorney.
Can a Lawyer help Me if I Receive a Target Letter?
An attorney can generally help you in a number of different ways if you have received a target letter. First, an attorney can have a confidential conversation with you about the facts of your case. This will allow the attorney to properly advise you of what criminal liability, if any, you have in the case as well as advise you of the possible consequences if charged.
Second, hiring an attorney can help you make crucial decisions during this important time that could make the difference between you getting charged with a crime or being home with your loved ones. An attorney can also help protect your Constitutional Rights and avoid self-incrimination.
Find an Attorney for Target Letters in Miami, FL
If you received a target letter from the Department of Justice, you should contact an aggressive, experienced criminal defense attorney. Hubbs Law attorney E.J. Hubbs is board certified in criminal trial law, a distinction held by less than 1% of the attorneys in the State of Florida. He has handled over 10,000 criminal cases in his career and tried over 50 jury trials to verdict. He has the experience you need to try to obtain the best result on your case.
Hubbs Law defends clients charged with all types of federal crimes in Miami and throughout Miami-Dade County, including Miami Shores, Miami Gardens, South Beach, North Miami Beach, Kendall, North Miami, South Miami, Pinecrest, Dadeland, Cutler Bay and anywhere else in the South Florida area.
At Hubbs Law, your first consultation is always free for federal criminal defense cases. Call us today to schedule your free consultation at (305) 570-4802 or use our online contact forms.
Additional Resources
Department of Justice (DOJ) - find information on the Department that sends formal target letters, their investigative agencies, and rules for sending target letters during grand jury proceedings.
U.S. Attorney's Office for the Southern District of Florida- find information about the agency that prosecutes federal crimes and sends out target letters.
District Court for the Southern District of Florida- find information for every court location in the Southern District of Florida, attorney information, judge information, and case information.
Federal Bureau of Investigations (FBI) - The FBI is the law enforcement agency in charge of enforcing federal crimes including terrorism, counterintelligence, corruption, cyber crime, civil rights violations, organized crime, white collar crime, violent crime, and more.
United States Marshalls- the United States Marshalls are the law enforcement agency in charge of orders of federal courts in the United States. This includes providing courtroom security and executing fugitive arrest warrants.
Bureau of Justice Statistics - find statistics for all types of federal crimes including arrests and convictions. Attorneys E.J. & Erika Hubbs
As professional Miami criminal defense attorneys, we take every case personally give every client the deliberate care it deserves. Our clients become part of our family and we fight relentlessly for their rights. Read more about us to find out how we can help you.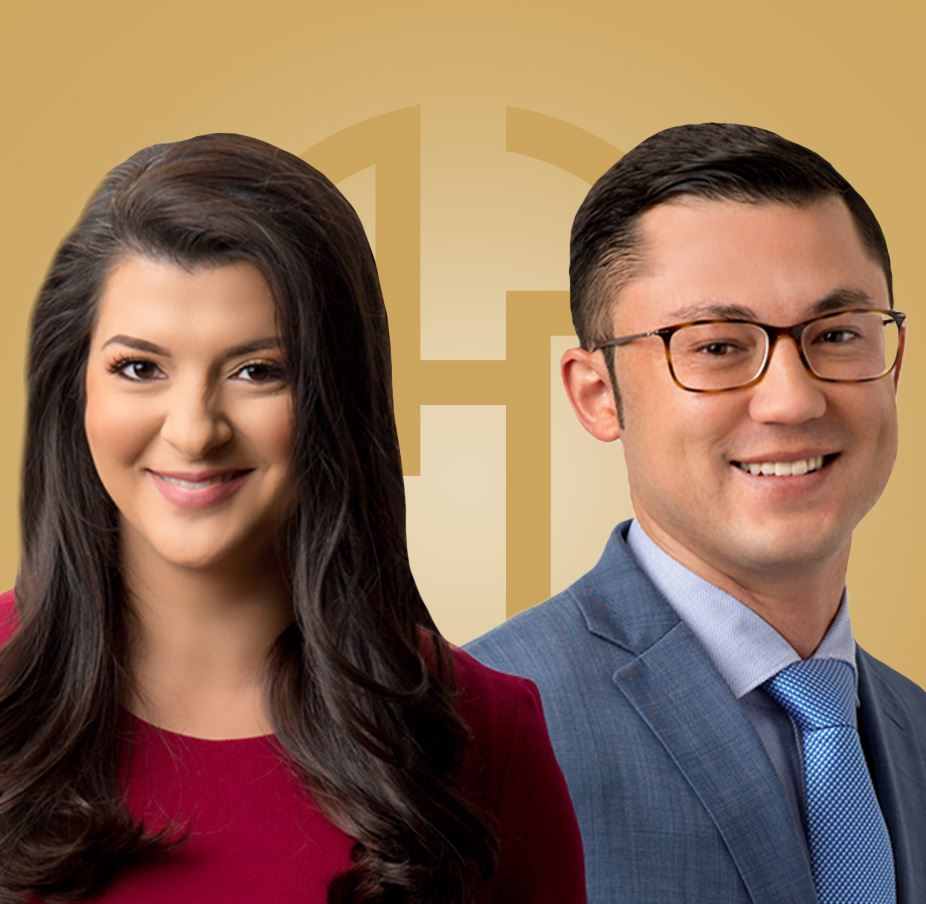 I am highly satisfied with the results

Kie Smith

Now my children and I are safe and I can't say enough how amazing and attentive he was to my concerns.

Elena Varela

"A loved one in our family had a very complex case and was being held in Broward County Transitional Center and faced deportation... They always kept steady communication, giving us updates, and plans of action, and answering any and all questions. Even aft"

Alex M.