Deferred Inspections
Your Case Deserves Immediate Attention - Call Hubbs Law Today
Miami Deferred Inspection Lawyers
Contact the Immigration Attorneys at Hubbs Law Firm
Did you recently arrive in the United States? Were you issued Form I-546 for a deferred inspection in Miami? If so, you should consult with an immigration attorney immediately. Deferred inspection is a procedure conducted by Customs and Border Protection (CBP) to arriving immigrants when there is a concern about their admissibility into the United States. Concerns over the admissibility of an arriving immigrant can arise from a criminal record, evidence of immigration fraud, or simply a lack of documentation.
Deferred inspection is allowed on a case by case basis at the discretion of the CBP officer. If you are granted deferred inspection, you will be asked to return to one of the designated deferred inspection sites and possibly present certain documents. At that time, the officer will make a determination whether to legally admit you into the United States or initiate removal proceedings.
Being detained by the Customs and Border Protection officer can be stressful and scary, especially if you have to get into the country for an emergency. If you or someone you know was issued a form I-546 for a deferred inspection in Miami, Florida, then contact an experienced immigration attorney who can fight for your rights. Our founding attorney E.J. Hubbs is a zealous advocate for immigrant rights who can fight to get you favorable results. Our firm takes on cases in Miami-Dade County and throughout Miami including areas like Hialeah, Miami Gardens, Miami Beach, North and South Miami, Homestead, Kendall, and surrounding areas.
---
Call Hubbs Law Firm for an initial consultation at (305) 570-4802.
---
Deferred Inspection Criteria
In general, a deferred inspection is permissible when an immediate decision cannot be made as to the entrant's admissibility at a port of entry, and the officer believes these doubts can be overcome through the presentation of additional evidence. Additional evidence can include further review of the case, posting a maintenance or departure bond, or other similar actions that can only be conducted at the deferred inspection site.
Under CBP's Field Inspection Manual, an officer should evaluate the following criteria when determining whether or not to allow deferred inspection:
The likelihood that the individual will be able to establish eligibility
The type of documents lacking, and the ability to obtain necessary documentation
The immigrant 's good faith efforts to obtain necessary documents prior to arrival at the place of entry
The verification or establishment of the immigrant 's identity and nationality
Age, health, and family ties
Other humanitarian considerations
The likelihood that the individual would appear
The nature of possible inadmissibility
The potential danger posed to society if the person were to be paroled
If the person is clearly inadmissible or may pose a security risk of danger to society, the officer shall not defer the inspection and will place in removal proceedings or allow the person to withdraw his or her application for admission.
Where Is the Deferred Inspection Site in Miami, FL?
The inspection site for Miami, FL is at the General Aviation Facility at 3550 NW 57th Avenue, Miami, FL 33166. It is open from Monday to Friday from 7:00 A.M. to 3:00 P.M. If you do not attend a deferred inspection appointment, you will be issued a notice to appear which will commence removal proceedings. If this occurs, you should contact an attorney with experience in deportation defense.
Find an Attorney for a Deferred Inspection Appointment in Miami, FL
If you have a friend or a family member in Florida who has received a deferred inspection appointment from CBP in Miami, call Hubbs Law Firm. Our experienced immigration attorneys can look at your immigration record, criminal record, the reason for deferred inspection, and prepare you for the appointment with CBP.
Individuals who do not seek the advice of counsel prior to attending their deferred inspection appointment may increase the risk of inadmissibility or removable from the United States. Immigration attorney E.J. Hubbs represents immigration clients in Miami and throughout Miami-Dade County, including Hialeah, Miami Gardens, Miami Beach, North and South Miami, Homestead, Kendall, and anywhere else in the area. We can discuss all aspects of your case with you and inform you of any immigration relief or defenses that might be applicable to your friend or family member's case.
---
Call our Miami deferred inspection attorneys today to schedule your consultation at (305) 570-4802.
---
Additional Resources Attorneys E.J. & Erika Hubbs
As professional Miami criminal defense attorneys, we take every case personally give every client the deliberate care it deserves. Our clients become part of our family and we fight relentlessly for their rights. Read more about us to find out how we can help you.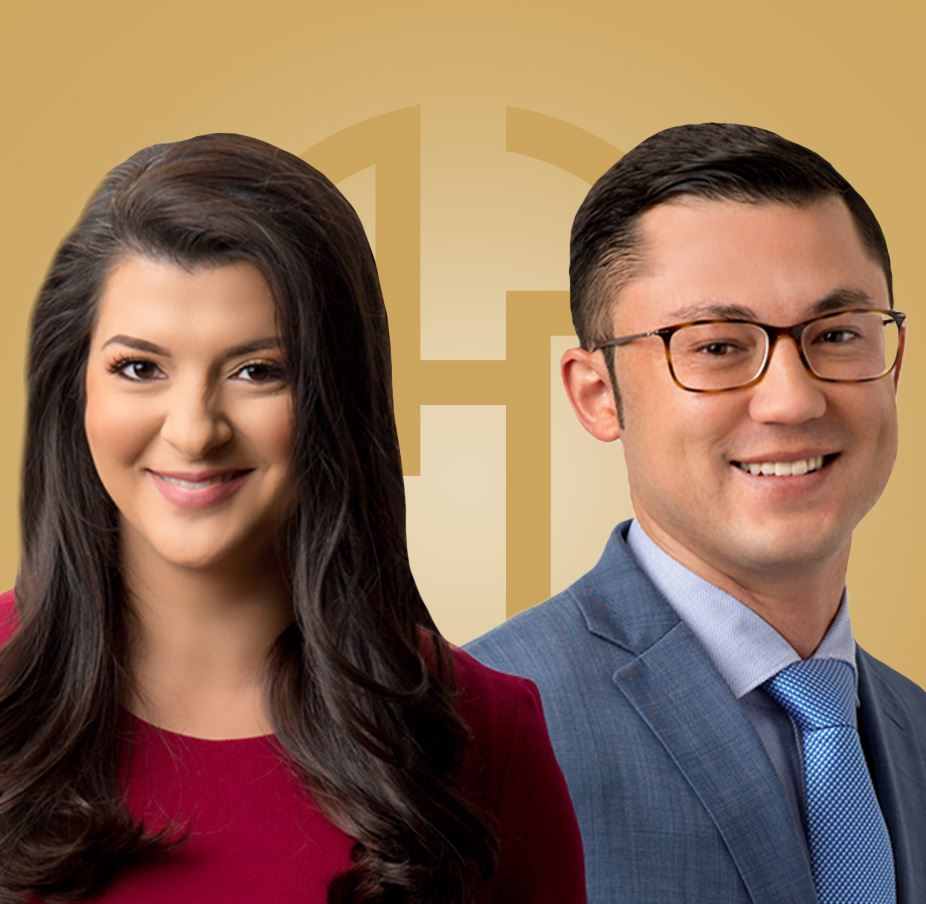 "The moment I spoke to Hubbs (the attorney), I was hopeful. He cared to listen, was honest, gave me his humble opinion, listed possible outcomes, and most importantly, he told me to come in because he thought there was a fighting chance."

Carlos G.

Ej was able to get the case dismissed and was professional in doing it.

Teddy Sanchez

I would highly recommend him to anyone who needs a criminal/immigration attorney.

Anthony Hermans