Alien Smuggling
Your Case Deserves Immediate Attention - Call Hubbs Law Today
Miami Alien Smuggling Defense Attorneys
Contact Hubbs Law Firm for a Free Consultation
Alien smuggling occurs when individuals are paid to assist an undocumented alien with entering the United States illegally. Many times alien smugglers work for criminal enterprises such as the Mexican cartel. They charge extremely high rates for their services.
In addition, many times the undocumented aliens that hire the smugglers are subjected to extremely unsafe conditions. Many individuals are required to be transported in extremely hot vehicles or required to walk for miles in an extremely hot desert. These conditions create a substantial risk that the aliens will be hurt or even killed. See https://www.cnn.com/2017/07/28/us/migrant-deaths-and-human-trafficking-by-the-numbers/index.html for more information.
Alien smuggling is prosecuted as a federal criminal offense under 8 U.S.C. 1324 and involves "bringing in and harboring certain aliens." A conviction for alien smuggling can result in incarceration, probation, fines, and deportation from the United States.
---
Contact our Miami alien smuggling defense attorneys if you or a loved one is facing criminal charges. Contact Hubbs Law Firm online or call (305) 570-4802 for a free consultation. Se habla español.
---
Elements of Alien Smuggling
To prove the crime of alien smuggling, or bringing aliens into the United States, the government must prove the following four elements beyond a reasonable doubt:
The defendant brought or attempted to bring an alien into the United States
The individual that the defendant brought in or attempted to bring in was an alien
The defendant knew that the individual was an alien
The entry was not at a designated port of entry
An "alien" is defined as any person who isn't a natural-born or naturalized citizen or a national of the United States. A "national of the United States" includes any United States citizen and any noncitizen who owes permanent allegiance to the United States.
Penalties for Alien Smuggling
The penalties for alien smuggling depend on the specific facts of the defendant's case. If the offense involved commercial advantage or private financial gain, the maximum sentence is 10 years. If the offense involved causing serious bodily injury or placed in jeopardy the life of any person, the maximum sentence is 20 years. If the offense resulted in the death of any person, the maximum sentence is 20 years. Any other offense under this statute carries a maximum sentence of five years.
In addition, a conviction for alien smuggling will subject the alien to removal from the United States and will be considered an aggravated felony unless the conviction is for the alien's first offense and the smuggling involved the transportation of the alien's spouse, parent, or child to the United States.
Defenses to Alien Smuggling Charges
You may be entitled to a legal defense to alien smuggling under federal law depending on the facts of your case. The law requires your actions to bring in an illegal alien to be "knowingly." If you were not aware that the person was not an undocumented alien, you may have a defense to the crime. This situation could occur if the government simply tries to find you "guilty by association." Perhaps, you were with some friends when you were entering the United States that, unbeknownst to you, were paid to smuggle in an illegal alien.
Finally, the government must prove that the person is in fact an alien. Although rare, some individuals acquire citizenship through operation of law. There is always the possibility that the individual that was being smuggled thought he was an alien but was actually a U.S. citizen. See https://www.uscis.gov/us-citizenship/citizenship-through-parents for more information.
Trust Your Case to Our Experienced Legal Team
Alien smuggling is a serious federal charge that carries serious consequences. You need an attorney on your side to fight for your case. At Hubbs Law Firm, we represent individuals charged with all types of state and federal crimes.
Our Miami alien smuggling defense attorneys, E.J. and Erika Hubbs, will sit down with you and discuss every detail of the case. They will assist you in devising strategies and defenses to attempt to provide you or your family member with the best option to obtain a good result on his or her case.
Hubbs Law Firm represents clients in Miami and throughout Miami-Dade County, including Miami Gardens, Hialeah, Miami Beach, North and South Miami, Homestead, Kendall, and anywhere else in the Miami area.
---
At Hubbs Law Firm, your first consultation is always free. Call (305) 570-4802 today to schedule your consultation.
---
Additional Resources Attorneys E.J. & Erika Hubbs
As professional Miami criminal defense attorneys, we take every case personally give every client the deliberate care it deserves. Our clients become part of our family and we fight relentlessly for their rights. Read more about us to find out how we can help you.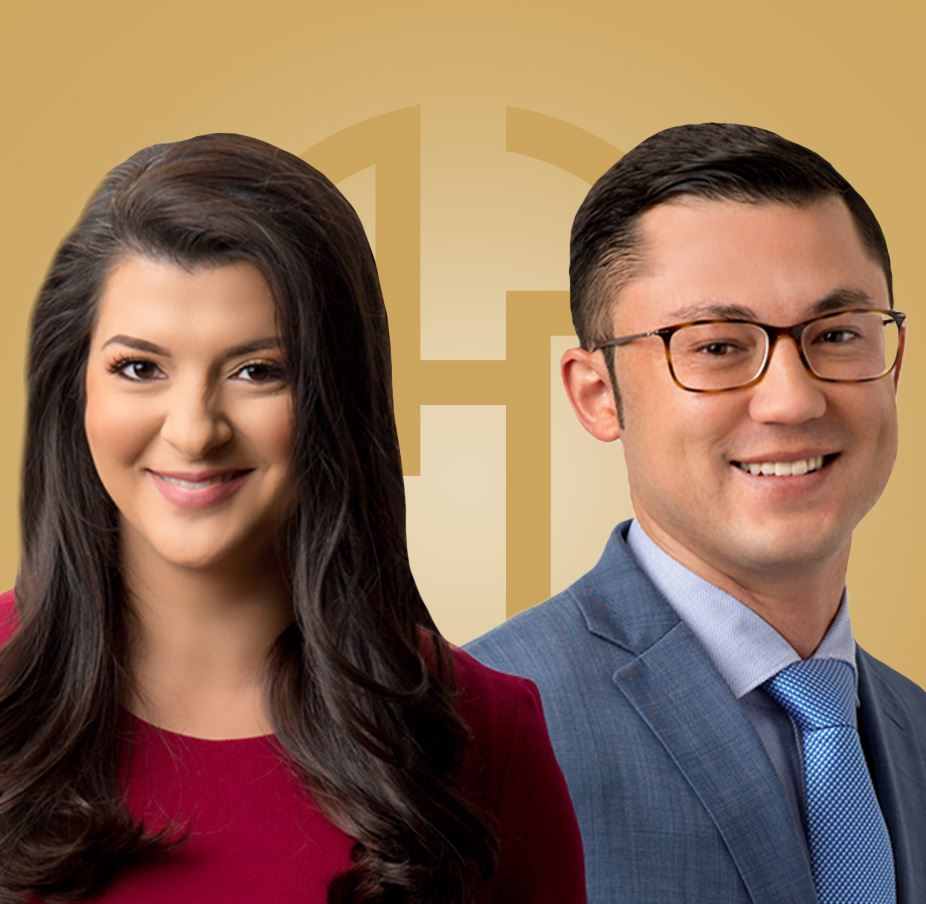 She made the process seamless, she was there for any questions we had, answered our phone calls or emails, and stayed on top of our case.

Alfred Pereira

Ej was able to get the case dismissed and was professional in doing it.

Teddy Sanchez

"Erika was an absolute gem, she answered all our questions, was accommodating and let us know she needed to research my wife's visa before telling us whether she would take our case. After doing research, she thankfully took our case. She made the pro"