Denaturalization
Your Case Deserves Immediate Attention - Call Hubbs Law Today
Miami Denaturalization Attorneys
We Fight to Protect Your Rights
You are a proud naturalized American citizen and you love this country with all your heart. It is your home and you are living the American dream. Then one day, you are arrested or receive a letter from the U.S. Department of Justice notifying you of their intent take away your U.S. citizenship. It sinks in and questions begin to swirl in your mind: Why is this happening if you have not broken any laws since becoming a citizen? Will you go to prison? Will you be deported?
In June 2018, the Trump administration announced it would launch a denaturalization task force, dedicated to targeting naturalized citizens that were:
Accused of providing false information on their naturalization application
Convicted of crimes before they were granted citizenship
The consequences may include incarceration, being placed in removal proceedings, deportation, permanent bars to immigration status, and members of your family could lose citizenship if their citizenship was based on your citizenship status.
---
Contact Hubbs Law Firm at (305) 570-4802 for a free consultation with our Miami denaturalization defense attorneys.
---
Grounds for Denaturalization
Denaturalization can either be based on illegal procurement of citizenship or concealment of a material fact or willful misrepresentation.
Illegal procurement of citizenship means that the individual gained citizenship through fraud and is a federal criminal charge
Concealment of a material fact or willful misrepresentation means that you willfully concealed or misrepresented facts on prior immigration applications. Examples of this include but are not limited to failing to disclose prior aliases, criminal charges, orders of removal, and prior petitions to USCIS. The motive behind failing to disclose this information generally is because the information would hurt the applicant's chances of obtaining a visa, green card, or citizenship.
Other more uncommon grounds for denaturalization include failure to testify at a congressional hearing, membership in subversive groups, such as the Nazi Party or Al Qaeda, or a dishonorable discharge from the military.
Process for Denaturalization
Denaturalization can either be a civil or criminal process depending on the nature of the government's allegations. The civil process involves the U.S. government filing a complaint in Federal District Court. The individual, or his or her attorney, then has 60 days to file a response to the complaint. The government has a high burden in proving denaturalization. The law requires the government to prove its claims of denaturalization by clear, convincing, and unequivocal evidence.
Denaturalization can also result in a federal criminal charge if it involves a false claim to citizenship or fraud in obtaining citizenship. Criminal charges must be proven in every criminal case beyond and to the exclusion of every reasonable doubt. A false claim to citizenship is one of the most serious immigration violations, as it imposes a mandatory permanent bar on entering the United States and there are no available waivers.
Defenses to Claim of Denaturalization
The government has the burden of proving denaturalization by clear, convincing, unequivocal evidence in a civil proceeding and beyond a reasonable doubt in a criminal proceeding. Most denaturalization cases involve citizens whom the government claims concealed or willfully misrepresented facts in their prior immigration applications. For example, the government may argue that a citizen failed to disclose a criminal conviction in his green card application 10 years prior. They could argue that, had they known of that criminal conviction, they would not have granted the green card. In addition, they would not have granted citizenship.
Every denaturalization case must be looked at on a case-by-case basis. A citizen is not subject to denaturalization in every case where a fact was omitted from a prior immigration application.
The government has the burden of proving that omission of the fact was both willful and material:
Willful – The omission on your prior application must be willfully made. This mean the omission cannot be by mistake, accident, or neglect. For example, if you advised your attorney that you had been convicted of a criminal offense and he failed to list it on the application, then you may have a defense because you did not willfully omit the fact.
Material – The fact that the government argues was omitted from a prior immigration application must also be material. In other words, the fact must be important to the adjudicator in making a legal decision on the application. For example, you might have omitted disclosing an arrest for disorderly conduct that ultimately was dismissed in court on your application for legal permanent residency 15 years ago. Arguably that fact would not be material because it did not lead to a conviction and is not a crime that involves inadmissibility under the INA.
Find an Attorney for Denaturalization in Miami
If you or anyone you know has received a complaint notifying you of the government's intention to revoke your citizenship or make an arrest for obtaining citizenship through fraud, give Hubbs Law Firm a call.
We offer free consultations on most criminal cases. You need Miami denaturalization attorneys that are experienced in both criminal and immigration law to handle your case. Our attorneys, E.J. and Erika Hubbs, have substantial experience in both. They will sit down with you and discuss every aspect of your case for the purposes of attempting to devise the best legal defense to keep you in this country.
We represent clients in Miami and throughout Miami-Dade County, including Hialeah, Miami Beach, Miami Gardens, North and South Miami, Homestead, Kendall, and anywhere else in the Miami area.
---
Call Hubbs Law Firm today at (305) 570-4802 for a free consultation. Se habla español.
---
Additional Resources Attorneys E.J. & Erika Hubbs
As professional Miami criminal defense attorneys, we take every case personally give every client the deliberate care it deserves. Our clients become part of our family and we fight relentlessly for their rights. Read more about us to find out how we can help you.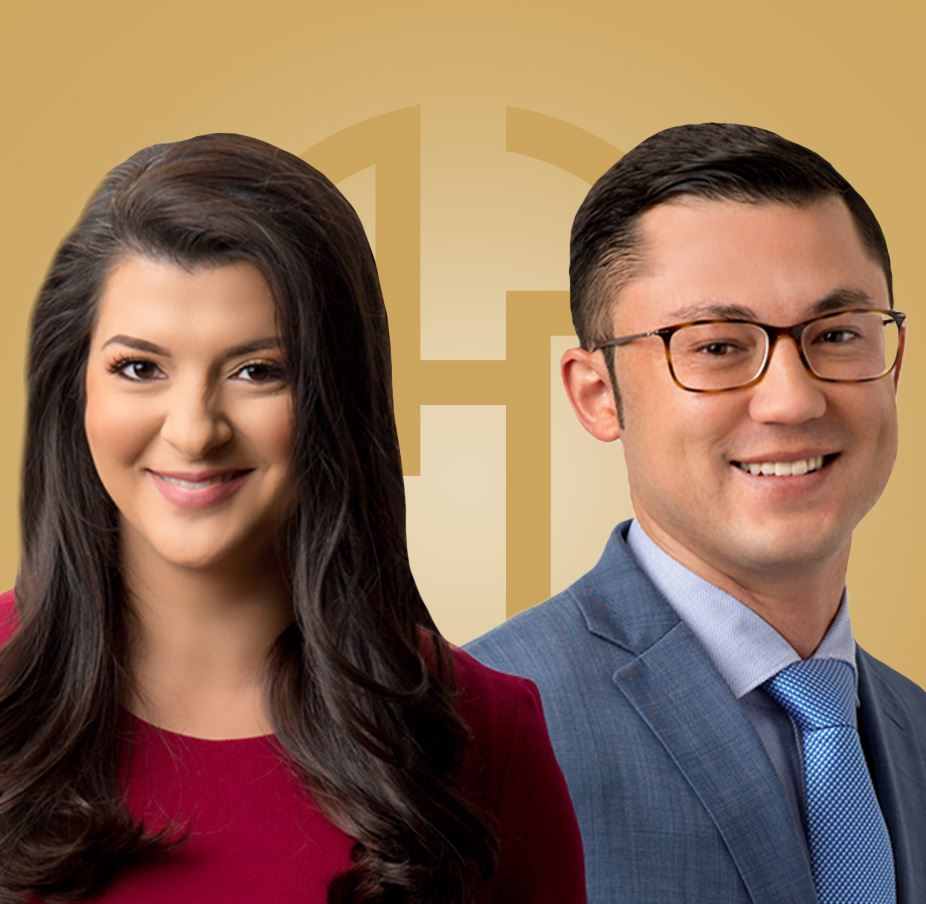 "He showed me that having an attorney may cost some money but worth every penny"

Christina K.

He Takes Every Case With Heart and Honesty

Paul R.

"Erika Hubbs assisted our company in getting one of our future Venezuelan employees an 0-1 Visa. And she was successful !! Her knowledge of the industry and her determination was great asset in this lengthy and drawn-out process."

Alisa H.