Theft
Your Case Deserves Immediate Attention - Call Hubbs Law Today
Miami Theft Defense Lawyers
We Have Handled Over 10,000 Cases
Under Florida law, larceny is another legal term for theft. Larceny is defined as the unlawful taking away from someone else's tangible property. Under Florida law, however, larceny is defined under the theft statute. Theft encompasses a wide variety of criminal offenses under Florida law. Theft crimes may range from simple petit theft to first-degree felony robbery. The most common theft crime is a misdemeanor charge of shoplifting if the property was stolen is valued at less than $300. Shoplifting can also be a felony offense if the value of the property is $300 or more. Most theft offenses are charged based on the value of the property stolen.
Little do most people know, theft crimes are considered crimes of dishonesty and can affect your ability to get certain jobs or licenses. The consequences of a conviction can last long after the criminal case is resolved.
Considering that there are multiple crimes that qualify as theft under Florida law, having an experienced criminal defense attorney who can explain which charges could affect you is invaluable. Call Miami property crime defense attorney E.J Hubbs for more information on robbery, burglary, grand theft auto, or petit theft. Hubbs Law Firm can provide more information about how to fight theft charges. We have offices in South Miami on Sunset Drive and in North Miami on 123rd Street and we take theft cases throughout Miami-Dade County, in cities like Coral Gables, South Miami, Pinecrest, Dadeland, Kendall, The Crossings, and Palmetto Bay, Florida.
---
Call Hubbs Law Firm at (305) 570-4802 now to schedule a free consultation.
---
Different Kinds of Theft under Florida Law
Florida Chapter 812 defines the different kinds of theft offenses.
The most common theft crimes include:
Elements of Theft under Fla. Stat. § 812.014
To prove theft under Florida Statute §812.014, the prosecutor must prove, beyond a reasonable doubt, the following:
The defendant knowingly and unlawfully obtained, used or tried to obtain or use another person's property;
The defendant did so with the intent to, either temporarily or permanently, deprive the victim of the property or his or her rights to it, or
The defendant acted with the intent to appropriate the property to his or her own use, or to a person's use who was not entitled to it.
The value of the property stolen will determine whether the charge is a misdemeanor or a felony.
Grand Theft in Miami, Florida
Grand theft is felony theft under Florida law. Misdemeanor theft is petit theft. Grand theft may be charged as third-degree, second-degree, or a first-degree felony. The most serious offense is first-degree felony theft.
First-Degree Felony Grand Theft
Stealing any one of the following items constitutes first-degree felony:
Property valued at $100,000 or more
Law enforcement semi-trailer
Cargo valued at $50,000 or more that entered the stream of commerce
Additionally, theft can be charged as a first-degree felony if the offender commits grand theft and in the course of committing the offense, the defendant does any of the following:
Uses a motor vehicle (other than merely as a getaway) to assist in committing the offense and, in doing so, damages another person's property; or
In the course of committing the theft, the offender causes more than $1,000 in damage to another's person's property.
The punishment for a first-degree felony is up to 30 years in prison (or probation) and up to $20,000 in fines.
Defenses to Theft Charges in Florida
One defense to theft charges prosecuted in Florida courts is good faith. Good faith is a valid defense if a jury finds that the defendant had an honest, good faith belief that he or she had the right to possess the allegedly stolen property, even a mistaken belief, then he or she is not guilty of theft.
See Cliff Berry Inc., v. State, 116 So. 3d 394 (Fla. 3d. DCA 2012).
Representing Clients throughout Miami-Dade County
Whether you or someone you know has been charged with a scheme to defraud or robbery, having an experienced criminal defense attorney to explain the difference between those crimes is imperative. Understanding your charges helps you understand the kind of attorney you need. Contact Hubbs Law Firm for more information about your charges and possible defenses available to you. Attorney E.J. Hubbs takes cases for a variety of serious property crimes in Miami-Dade County and in surrounding cities of South Miami Heights, Cutler Bay, Princeton, Redland, Leisure City, Homestead, and Florida City, FL.
---
Call (305) 570-4802 now to schedule an appointment to speak one-on-one with attorney E.J Hubbs.
---
Additional Resources
Miami-Dade Police Department - Visit the Miami-Dade Police Department, specifically the Economic Crimes Bureau, for more information on organized schemes, special investigations for major frauds, and embezzlement in Miami, Florida.
Fla. Stat. § 812.014 - Visit Online Sunshine, the official website of the Florida Legislature for the full statutory language of theft. Also, find out the value of the stolen property that constitutes petit theft versus grand theft. Attorneys E.J. & Erika Hubbs
As professional Miami criminal defense attorneys, we take every case personally give every client the deliberate care it deserves. Our clients become part of our family and we fight relentlessly for their rights. Read more about us to find out how we can help you.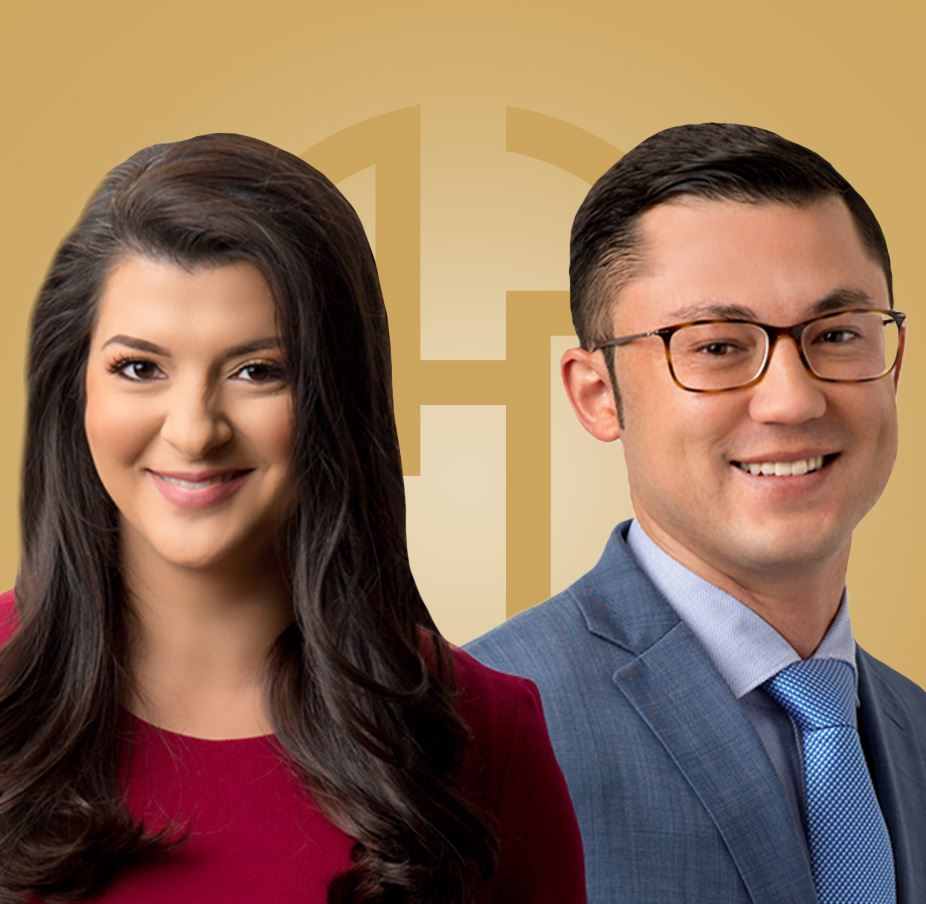 "A loved one in our family had a very complex case and was being held in Broward County Transitional Center and faced deportation... They always kept steady communication, giving us updates, and plans of action, and answering any and all questions. Even aft"

Alex M.

Mr. Hubbs' consistency throughout our case had us feeling at ease

Melissa Fernandez

He will walk you thru the process without sugar coating it like other lawyers.

TRUJR