Stalking & Cyberstalking
Your Case Deserves Immediate Attention - Call Hubbs Law Today
Stalking & Cyberstalking Defense Lawyers in Miami
Discuss Your Legal Options with Hubbs Law Firm Today
Stalking is the willful, malicious, and repeated following or harassment of another person. It is a serious issue in Miami-Dade County, Florida. According to the Stalking Resource Center, approximately 7.5 million people experience stalking in the U.S. over the course of one year.
Under Florida law, stalking encompasses a wide array of conduct, including:
Repeated, frightening, and unwanted presence at the victim's home, school, or workplace;
Repeated, undesired, and malicious communication via mail, telephone, and/or email; and/or
Regular and repeated following or harassment of the victim.
This list is not exhaustive. As a result, it is important to consult an experienced Miami stalking defense attorney if you are facing stalking allegations or charges.
---
Hubbs Law Firm can be reached online or by phone at (305) 570-4802. Your initial consultation is always completely free and entirely confidential.
---
A Serious Defense for Serious Charges
Stalking charges are taken seriously by Miami prosecutors. There are special investigators and prosecutors which specifically handle stalking, sexual violence, and domestic violence cases. Because those accused of stalking are facing serious charges, is important that they consult an attorney with a proven track record of obtaining the best possible result in stalking and cyberstalking cases.
E.J. Hubbs is Board Certified in Criminal Trial Law by the Florida Bar. He diligently defends individuals facing stalking, cyberstalking, and aggravated stalking charges. He can examine every aspect of your case and identify weaknesses in the prosecution's case. Hubbs Law Firm proudly represents individuals throughout Miami-Dade County, including Miami, North Miami, Miami Beach, Miami Gardens, and all surrounding areas.
---
Contact our Miami stalking defense attorneys at (305) 570-4802, or submit an online form to schedule a confidential review of your case.
---
Definition of Stalking under Florida Law
Under Florida Statute Title 46 Chapter 784.048, "stalking" is defined as the willful, malicious, and repeated following, harassment, or cyberstalking of another person. A criminal stalking offense is upgraded to aggravated stalking if the individual engages in the willful, malicious, and repeated following, harassment, or cyberstalking of another person and makes a credible threat.
A "credible threat" is defined as a verbal threat or nonverbal threat (or combination thereof) that places the victim in reasonable fear for the following:
His or her safety
The safety of his or her family members
The safety of person's closely associated to the victim.
To be considered a credible threat, the individual making the threat must have the apparent ability to carry out the threat to cause harm. It is not required that the individual making the threat had the actual intention to carry out the threat.
Stalking charges may also be upgraded to aggravated stalking under other circumstance, including the age of the victim and the violation of a protection order. An individual may be charged with aggravated stalking if he or she stalks or cyberstalks a victim under the age of 16.
Additionally, a person may face aggravated stalking charges if the stalking or cyberstalking occurred in violation or an injunction or protection order against domestic violence, repeat violence, sexual violence, or dating violence.
Definition of Cyberstalking under Florida Law
In addition to stalking, Florida law criminalizes cyberstalking. An individual may be charged with cyberstalking if he or she engages in a course of conduct to communicate or to cause to be communicated words, images, or language by electronic means such as e-mail or social media. To be considered cyberstalking, communication must be directed at a specific person, cause substantial emotional distress to that person, and serve no legitimate purpose.
A crucial element of a cyberstalking charge is known as course of conduct. Cyberstalking requires a course of conduct or a series of acts over time. The cyberstalking does not have to persist for a long period of time, and only needs to show a clear pattern of behavior by the stalker.
Stalking & Cyberstalking Penalties
Stalking and cyberstalking are first-degree misdemeanors, which is punishable by up to one year in county jail and up to $1,000 in fines.
Aggravated stalking is considered a felony of the third degree, which is punishable up to five years in prison and a fine up to $5,000.
Contact Hubbs Law Firm for a Free Consultation
Hubbs Law Firm diligently defends individuals facing stalking and cyberstalking charges, including the related charges of domestic violence, domestic assault, and child neglect.
---
To speak to an experienced Miami stalking defense attorney, contact Hubbs Law at (305) 570-4802, or submit an online form.
---
Florida Stalking & Cyberstalking Resources
Department of Children and Families (DCF) – Call Domestic Violence hotline if you are the victim of domestic violence Attorneys E.J. & Erika Hubbs
As professional Miami criminal defense attorneys, we take every case personally give every client the deliberate care it deserves. Our clients become part of our family and we fight relentlessly for their rights. Read more about us to find out how we can help you.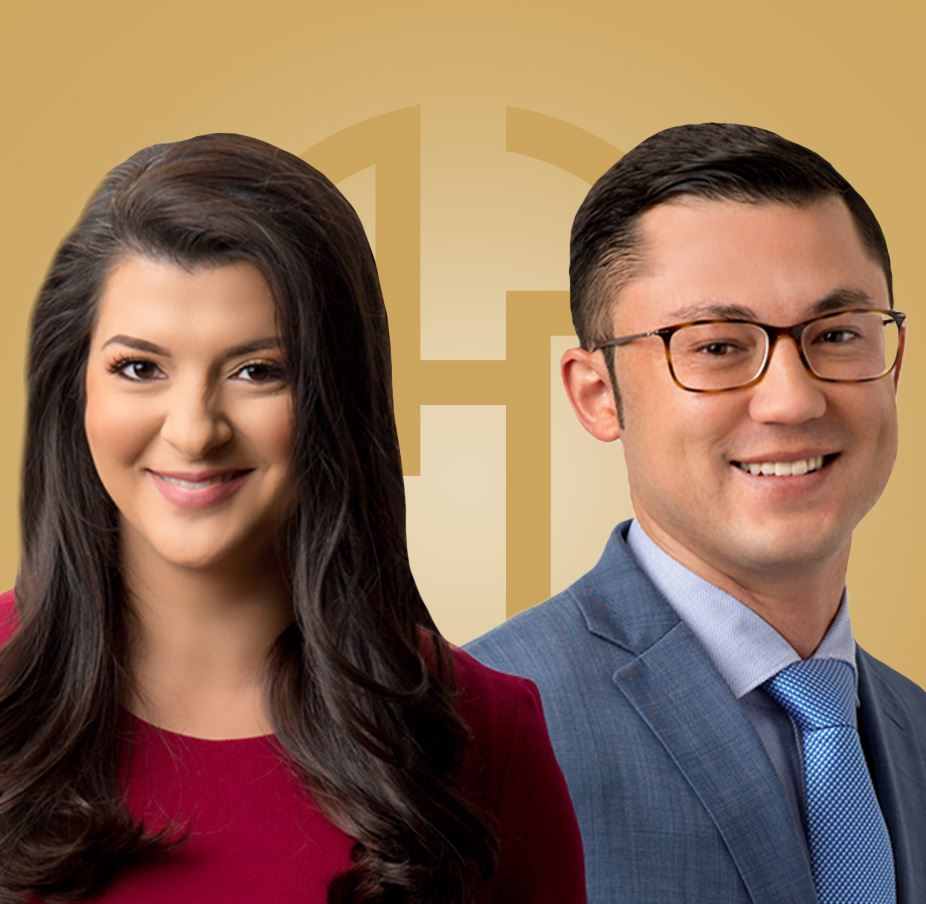 "He showed me that having an attorney may cost some money but worth every penny"

Christina K.

Personal and Responsive

Mark Miller

Mr. Hubbs' consistency throughout our case had us feeling at ease

Melissa Fernandez