Green Card Fraud
Your Case Deserves Immediate Attention - Call Hubbs Law Today
Green Card Fraud in Miami, FL
For most immigrants, obtaining a green card in the United States is a life changing event. Not only does it give the immigrant legal status, the ability work, and the ability to get a driver's license, but it creates a pathway towards citizenship where the individual can later petition for other relatives to enter the United States.
Because obtaining a green card is so valuable in the United States, many individuals will attempt to get a green card by any means possible, including fraud. There are many reasons someone may attempt to fraudulently obtain a green card. The most common motive for using fraud to obtain a green card is that the individual is not eligible for this type of legal status. If this is the case, the individual may enter into a fraudulent marriage, may use fraudulent employment information, use another person's green card, or hire another person to make a fraudulent green card. They may also use false information such as a fake name or alien registration number to cover up prior conduct that bars them from obtaining a green card such as prior order of removal or criminal convictions.
Obtaining a Green Card by fraud has serious consequences including incarceration, probation, and immigration consequences including removal from the United States and statutory bars from reentry.
Elements of Green Card Fraud
Green Card Fraud can be prosecuted under a number of different federal statutes including 18 U.S.C. 1546 for "Fraud and misuse of visas, permits, and other documents" or under 8 U.S.C. 1325 for "Marriage fraud".
To prove the crime of Green Card Fraud, the government must prove beyond a reasonable doubt that the Defendant:
1) possessed a forged, counterfeited, altered, or falsely made green card, and
2) the Defendant knew that the green card was forged, counterfeited, altered, or falsely made.
An additional charge of Marriage Fraud would require the government to prove beyond a reasonable doubt that the Defendant knowingly entered into a fraudulent marriage for the purposes of securing immigration benefits.
Penalties for Green Card Fraud
There are both criminal and immigration penalties for Green Card Fraud. Fraud under 18 U.S.C. 1546 for "Fraud and misuse of visas, permits, and other documents" carries a maximum sentence of 5-25 years depending on the facts of your case. Marriage Fraud carries a maximum penalty of 5 years with a maximum fine of $250,000.
In addition to criminal penalties, the Defendant will be subject to deportation from the United States. If an order of removal is issued in Immigration Court, the Defendant will also be subject to a minimum 10 year bar from entering the United States. Green Card Fraud will also create a finding that an individual misrepresented facts in an immigration application. The result of this fact is that the person will be denied entry into county unless he is eligible for a waiver.
Additional Resources
Find an Attorney for Green Card Fraud in Miami, FL
If you have a friend or a family member in Florida who was charged or suspected of fraud by either an immigration or criminal agency, contact Hubbs Law immediately. Hubbs Law handles criminal and immigration investigations from the very beginning of the case to the end and will provide you aggressive representation if you are facing criminal charges or removal proceedings.
Hubbs Law attorneys, E.J. and Erika Hubbs, are experienced in both immigration and criminal law. Their unique experience in both areas of the law provide you with quality representation due to their understanding of both criminal charges and the immigration consequences.
Hubbs Law represents clients charged with all types of fraud in Miami and throughout Miami-Dade County, including Hialeah, Miami Gardens, Miami Beach, South and North Miami, Homestead, Kendall, and anywhere else in the Miami area.
At Hubbs Law, your first consultation is always free. Our attorneys will discuss both the criminal and immigration case with you and your family member. They will also thoroughly explain the process and help you prepare defenses to fight the case.
---
Call today to schedule your consultation at (305) 570-4802.
--- Attorneys E.J. & Erika Hubbs
As professional Miami criminal defense attorneys, we take every case personally give every client the deliberate care it deserves. Our clients become part of our family and we fight relentlessly for their rights. Read more about us to find out how we can help you.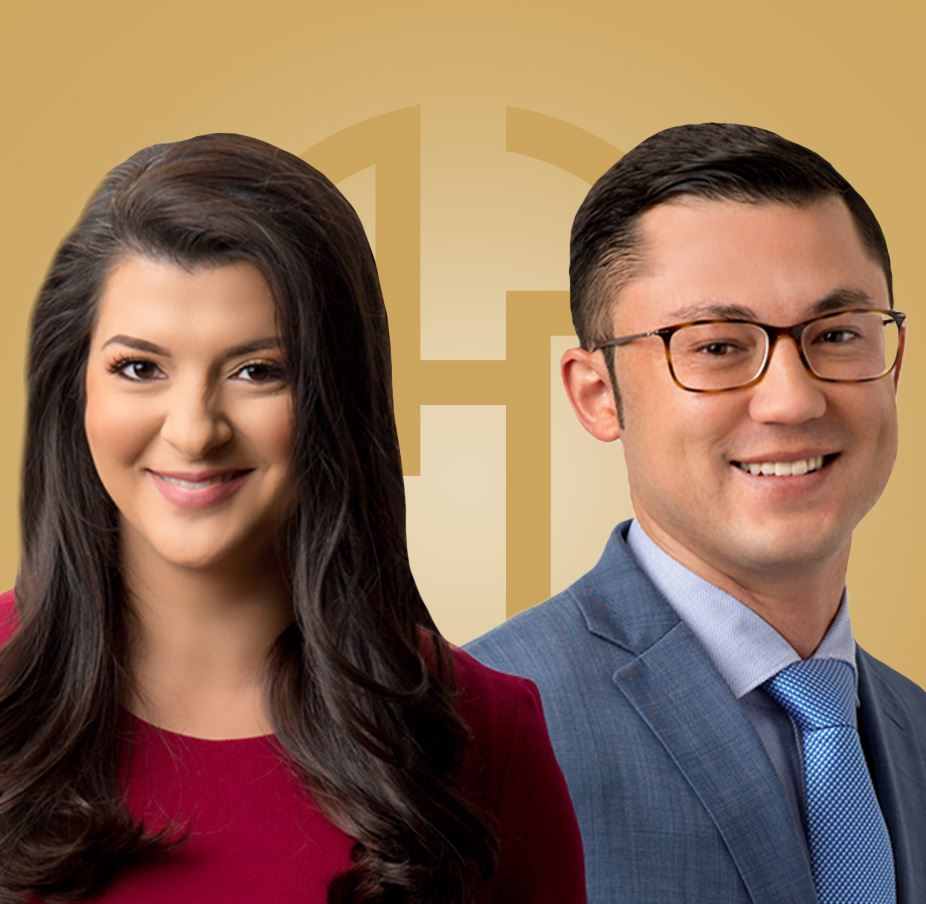 Erika was so amazing in the courtroom that somebody asked for her business card as soon as we walked out of the courtroom.

Gabriela

"A loved one in our family had a very complex case and was being held in Broward County Transitional Center and faced deportation... They always kept steady communication, giving us updates, and plans of action, and answering any and all questions. Even aft"

Alex M.

"Erika Hubbs assisted our company in getting one of our future Venezuelan employees an 0-1 Visa. And she was successful !! Her knowledge of the industry and her determination was great asset in this lengthy and drawn-out process."

Alisa H.