White Collar Crimes
Your Case Deserves Immediate Attention - Call Hubbs Law Today
Miami White Collar Crime Lawyers
Defending Against Federal White Collar Crime Charges in Florida
Miami is commonly referred to as the fraud capitol of the United States. White collar crimes generally involve sophisticated, complex crimes organized by one or multiple individuals for the purpose of generating massive income. Such schemes could include tax evasion, laundering money for a criminal enterprise, or creating a pyramid scheme.
If you were arrested for a white collar crime in Miami or throughout the nearby areas, it is important that you contact an experienced criminal defense law firm. E.J. Hubbs is Board Certified in Criminal Trial Law by the Florida Bar. Board-certified criminal trial lawyers are the only criminal defense attorneys that can refer to themselves as an expert in their particular field. Less than 1% of attorneys in Florida are Board Certified in Criminal Trial Law.
---
Have you been accused of a white collar crime? Call Hubbs Law, P.A. today at (305) 570-4802 or contact us online to schedule a free consultation with our white collar crime attorneys in Miami. If you are not a United States citizen, many white collar crimes can result in mandatory deportation from the United States.
---
Types of Federal White Collar Crimes in Florida
Some examples of possible federal white collar crimes include:
Wire fraud
Mail fraud
Mortgage fraud
Computer fraud
Bank fraud
Health care fraud
Money laundering
Tax evasion
Failure to file a tax return
Receipt of stolen property
Counterfeit crimes
False statements
False identification
Extortion
Most, if not all, of these charges, also carry the possibility of a charge of conspiracy since, generally, multiple individuals are involved in a larger scheme. While white collar crimes can make individuals rich, it also subjects them to the possibility of extensive incarceration and fines. Depending on the crime, a defendant may be subject to minimum mandatory sentences or extremely high maximum sentences.
How to Defend Against White Collar Crimes in Florida
Several defenses can be employed against white-collar crimes in Florida, depending on the case's specific circumstances. Some common defenses include:
Lack of Intent: If the defendant can demonstrate that they did not have the necessary intention to commit the crime, it can be a valid defense.
Lack of Knowledge: Similar to lack of intent, lack of knowledge about criminal activity can be a defense. Suppose the defendant can establish that they were unaware of the fraudulent or illegal activity occurring within their organization. In that case, they may argue that they should not be held accountable for the acts of others.
Duress or Coercion: If the defendant can demonstrate that they were forced to engage in illegal activities due to threats, coercion, or duress, it can serve as a defense.
Entrapment: Entrapment can occur when law enforcement officers influence someone to commit a crime they would not have committed on their own. If the defendant can provide proof that they were lured or coerced by law enforcement into committing the crime they were not predisposed to execute it; this may be a viable defense.
Insufficient Evidence: Challenging the prosecution's evidence is a common defense strategy. The defense can be used to argue that the evidence presented against the defendant is weak, inconsistent, or insufficient to prove guilt beyond a reasonable doubt.
Constitutional Violations: If law enforcement or investigators violated the defendant's constitutional rights during the investigation or arrest, such as executing an illegal search or seizure, it could result in the exclusion of evidence or the potential dismissal of the case.
It's important to mention that the effectiveness of these defenses can vary depending on the specific circumstances. If you're facing white-collar crime charges in Florida, it's crucial to consult with an experienced white collar crimes lawyer from Hubbs Law, P.A., who can evaluate your case and provide appropriate advice based on the facts.
Contact Our White Collar Crime Attorney in Miami Today
At Hubbs Law, P.A., your first consultation is always free for criminal federal cases. Our experienced attorneys, E.J. and Erika Hubbs, will discuss all aspects of your case to help you devise the best strategy for your case. Our Miami white collar crime lawyers defend clients charged with all types of white collar crimes in Miami and throughout Miami-Dade County, including Miami Beach, Hialeah, Miami Gardens, North and South Miami, Kendall, Homestead, and anywhere else in the area.
---
Contact Hubbs Law, P.A., today to get started on your defense with our Miami white collar crime lawyer.
---
Additional Resources Attorneys E.J. & Erika Hubbs
As professional Miami criminal defense attorneys, we take every case personally give every client the deliberate care it deserves. Our clients become part of our family and we fight relentlessly for their rights. Read more about us to find out how we can help you.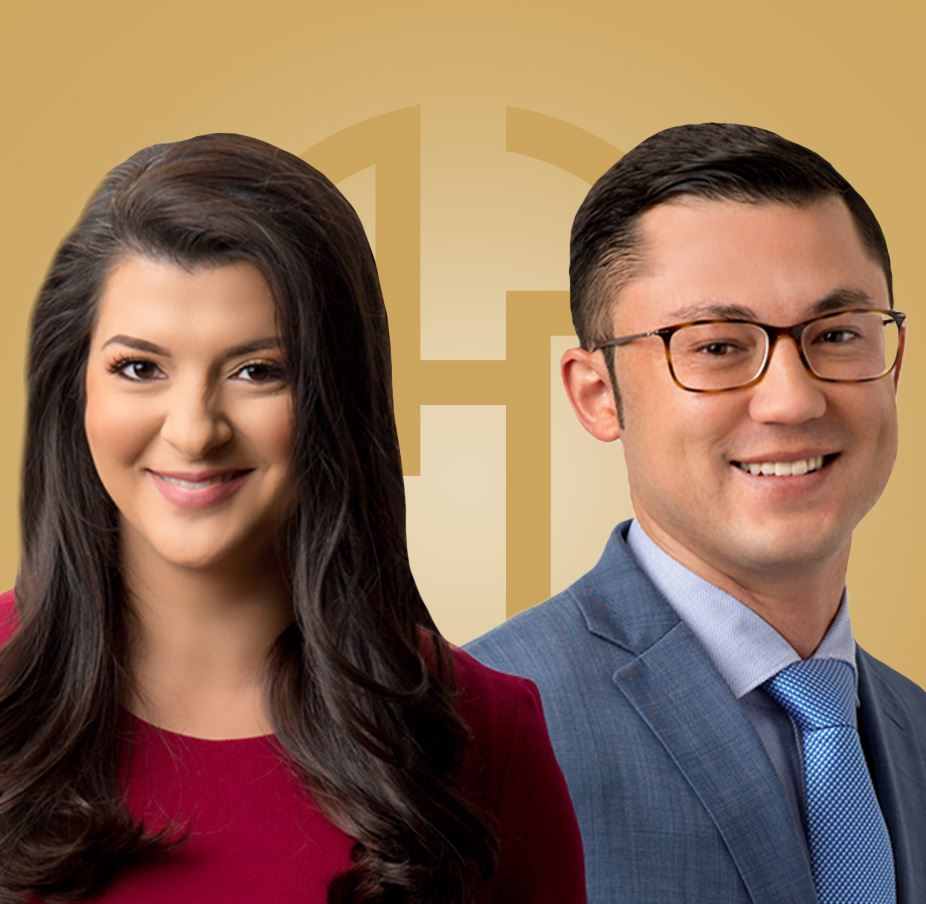 "On the personal note she treats you like family and I recommend her to anyone that needs help."

Gabriel M.

Happy Out of State Client

Michele D

I am highly satisfied with the results

Kie Smith