Wire Fraud
Your Case Deserves Immediate Attention - Call Hubbs Law Today
Wire fraud is a felony offense wherein the accused voluntarily and intentionally devised or participated in a scheme or artifice to defraud another individual or entity of his money or property using wire, radio, or television communication in interstate commerce and foreign commerce.
Wire fraud is one of the most heavily charged crimes by the federal government because many fraudulent schemes involve some type of communication via telephone, text message, e-mail, radio, or television to potential victims to perpetrate the fraud. Generally, if the federal government can prove beyond a reasonable doubt that any of these means of communication are tied to the other elements of wire fraud, then they can charge conspiracy to commit wire fraud.
An example of wire fraud could include a defendant or co-conspirator calling a victim to untruthfully inform her that she was due a tax refund of $10,000 and needed to pay a processing fee of $100 to receive the check. Another example could be using a television commercial to attract customers to a ponzi scheme.
Wire fraud is a serious crime. Under federal law, wire fraud can carry a penalty of up to 20 years imprisonment however, if the victim of the wire fraud was a financial institution, the sentence can be up to 30 years in federal prison. In addition, if you are not a U.S. citizen, a conviction for wire fraud could result in your removal from the United States.
Attorney for Wire Fraud Crimes in Miami, FL
If you were arrested for a federal wire fraud crime in Miami, FL, it is important you contact a law firm with experienced attorneys. Hubbs Law attorneys, E.J. and Erika Hubbs, have handled thousands of criminal crimes in their career and will do everything in their power to give you the best defense in your case.
In addition, E.J. Hubbs is board certified in criminal trial law which means he is qualified as an expert in criminal trial law, an honor held by less than 1 percent of the attorneys in the State of Florida.
Hubbs Law handles all types of fraud cases in South Florida including Miami-Dade County, Broward County, Monroe County, and Palm Beach County.
Elements of Wire Fraud
The elements of wire fraud directly parallel those of mail fraud but require the use of an interstate telephone call or electronic communication made in furtherance of the scheme.
To prove the crime of Wire Fraud, the U.S. Government is required to prove the following four essential elements beyond a reasonable doubt:
The Defendant knowingly devised or participated in a scheme to defraud, or to obtain money or property by using false pretenses, representations, or promises;
The false pretenses, representations, or promises were about a material fact;
The Defendant acted with the intent to defraud; and
The Defendant transmitted or caused to be transmitted by wire, radio, or television, some communication in interstate commerce to help carry out the scheme to defraud.
Penalties for Wire Fraud
The federal statutes recognize several different categories of wire fraud according to their aggravating circumstances:
General wire fraud is any form of wire fraud using television, radio, or wire transmission across state lines or in foreign commerce without any aggravating factors.
Frauds that are made in connection with any disaster event as defined in section 102 of the Disaster Relief and Emergency Assistance Act focus on federal powers and responses in the event of natural disasters or other emergencies.
Frauds that specifically impact financial institutions, such as an act of wire fraud that can be shown to be connected with the operations of a financial institution, may be considered aggravated fraud under federal statutes.
Frauds related to illegal telemarketing, especially including those frauds that target individuals over the age of 65, can involved enhanced penalties.
Under the general wire fraud, the judge may impose up to a 20 year prison sentence as well as a fine. Under some of the aggravating factors of wire fraud that impact financial institutions or have connections with federally declared emergencies, penalties range up to 30 years in prison and a fine of up to $1 million.
Defenses for Wire Fraud
Being investigated or charged with Wire Fraud does not mean you will be found guilty of the offense. You may have legal defenses to your case or may be able to mitigate your sentence. Some examples include:
Argue that the alleged communication made was not false or fraudulent.
Counter the government's assertion that the defendant possessed specific intent to defraud another of money, property, or the intangible right to their honest services.
Argue the false pretenses, representations, or promises were not about a material fact. A "material fact" is an important fact that a reasonable person would use to decide whether to do or not do something. A fact is "material" if it has the capacity or natural tendency to influence a person's decision. Accordingly, if the fact in your case is not a "material fact", you may have a legal defense.
Argue that the communication was not made wire, radio, or television transmission.
Additional Resources
District Court for the Southern District of Florida - find information for every court location in the Southern District of Florida, attorney information, judge information, and case information.
Federal Bureau of Investigations (FBI) - The FBI is the federal law enforcement agency in charge of enforcing numerous federal crimes including terrorism, counterintelligence, cyber crime, corruption, civil rights violations, organized crime, white collar crime, violent crime, and more.
United States Marshals - the United States Marshals are the law enforcement agency in charge of enforcing orders of federal courts in the United States. This includes providing security in the courtroom and executing fugitive arrest warrants.
Bureau of Justice Statistics - find information on statistics for all types of crimes including arrests and convictions
Find an Attorney for Wire Fraud in Miami, FL
If you were federally charged with Wire Fraud, you need experienced legal representation immediately. Hubbs Law attorneys, Erika and E.J. Hubbs, are both former prosecutors with substantial trial experience. In addition, E.J. Hubbs is board certified in criminal trial law, an honor held by less that 1 percent of attorneys in Florida.
Hubbs Law defends clients charged with all types of fraud crimes in all areas of South Florida including Miami-Dade County, Broward County, Monroe County, and Palm Beach County.
---
Hubbs Law offers free consultations on wire fraud cases. At your consultation, our attorneys will thoroughly evaluate your case and inform you of any defenses you may be entitled to. Call today to schedule your consultation at (305) 570-4802.
--- Attorneys E.J. & Erika Hubbs
As professional Miami criminal defense attorneys, we take every case personally give every client the deliberate care it deserves. Our clients become part of our family and we fight relentlessly for their rights. Read more about us to find out how we can help you.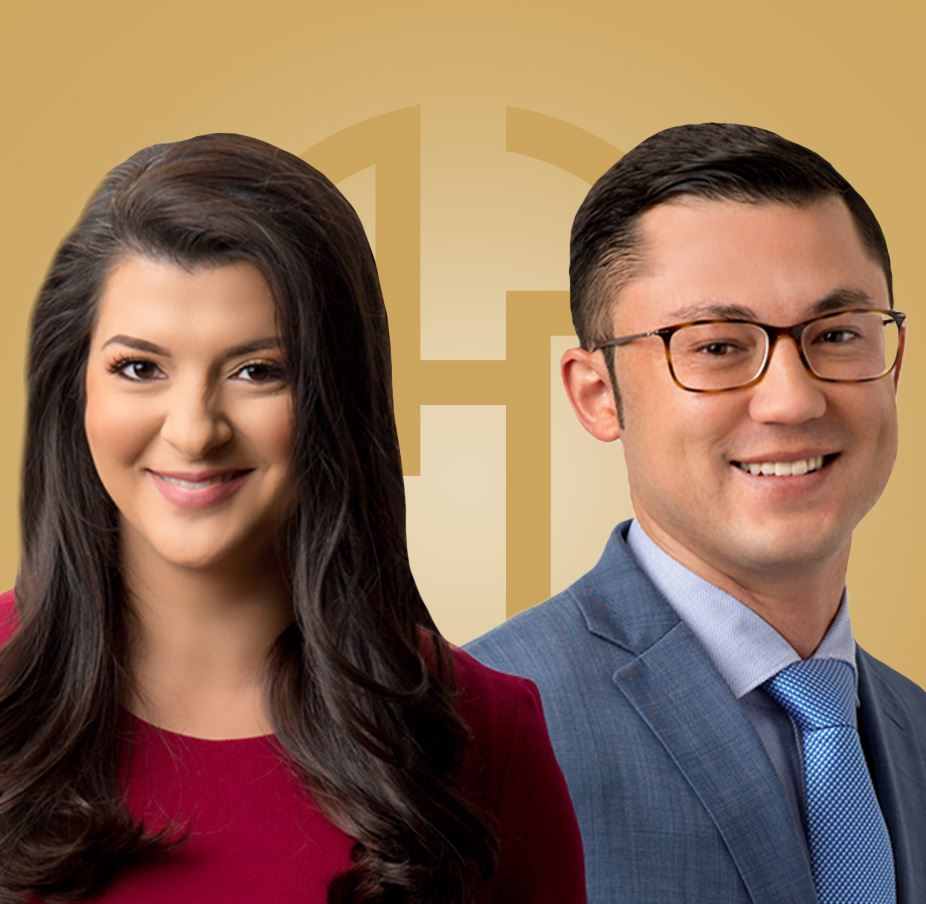 "Erika, por mucho, es la mejor abogada de inmigración, me ayudó cuando nadie más lo haría y gracias a todo su trabajo, pude resolver mi asunto de inmigración con la nota personal que te trata como a una familia y la recomi"

"A loved one in our family had a very complex case and was being held in Broward County Transitional Center and faced deportation... They always kept steady communication, giving us updates, and plans of action, and answering any and all questions. Even aft"

Alex M.

He handled all the legal details, represented me in court and had my case dismissed.

John A.