Immigration Bond Hearings
Your Case Deserves Immediate Attention - Call Hubbs Law Today
Miami Immigration Bond Hearing Lawyers
Representing Immigrants throughout Southern Florida!
The Miami immigration attorneys at Hubbs Law Firm are experienced in immigration bond hearings in Miami-Dade County. We understand how stressful these hearings can be for the entire family. In 2019, federal Immigration and Customs Enforcement (ICE) agents arrested 143,000 non-U.S. citizens. Of those arrested, 86% of detainees had prior criminal convictions or pending criminal charges. When a friend or family member is arrested by ICE, the first concern is whether they are entitled to a bond.
ICE assigns deportation officers to every detainee's case. The deportation officer makes the determination as to bond based on the facts of the case, the detainee's prior criminal record, and applicable law. Some detainees require mandatory detention while others will be entitled to a bond.
Bond is a crucial stage of immigration proceedings. Not only is it important to the detainee to be released to his home and family, but it is also important to the attorney as well. Almost any form of immigration relief will be easier to obtain if the client is released because the client will be better equipped to aid the attorney with the defense. In addition, attorneys are generally given more time to contest the deportation if their client is not in custody rather than in custody.
---
Reach our experienced Miami immigration lawyers right away if your loved one has been detained. Call (305) 570-4802 or contact us online.
---
Immigration Bond Attorney in Miami, FL
If your friend or family member does not have a bond or you are interested in attempting to get the bond reduced, the Miami immigration and deportation attorneys at Hubbs Law Firm can help. You can immediately speak to our experienced immigration attorney, E.J. Hubbs, about the possibility of filing a motion for bond or a reduction in bond. Our team will first attempt to contact the deportation officer handling the case. Sometimes it is possible for the deportation office to grant a bond or reduce the bond without the need to go to court. Other times, the case will need to be set for a bond hearing.
Hubbs Law Firm handles all types of immigration cases, including bond hearings, for clients living in Miami-Dade County, Hialeah, Miami Gardens, Miami Beach, Kendall, Homestead, Doral, South Miami, and North Miami, as well as other cities and areas in the Greater Miami Area.
Krome Detention Center in Miami, FL
If a person is arrested by ICE in Miami, he or she will be brought to the Krome Detention Facility at 18201 SW 12th St., Miami, FL 33194. Krome is the only detention facility for immigration detainees in Miami, with a capacity of approximately 600 people. When the Krome facility is full, ICE will use an additional detention facility in Broward County, the Broward Transitional Center.
You can find out if your friend or relative is detained at Krome by calling (305) 207-2100 between the hours of 5 a.m. and 10 p.m. You will need to have the individual's biographical information ready, including his or her name, date of birth, and country of birth. Friends and family members are allowed to visit Krome detainees 7 days a week but you must schedule an appointment in advance, for a maximum of one hour. Visitors are required to present a government-issued ID in order to enter the facility.
Bonds at Krome Detention Center
If you want to know if a friend or family member has been taken to the Krome Detention Center has been granted a bond, call (305) 207-2100 and ask to speak to the Deportation Officer handling the case. You will provide the officer with the full legal name of the detainee and also know his or her "A number."
If the detainee has a bond, the bond can be posted at 18201 SW 12th Street, Miami, FL 33194, on Monday through Friday between 9 a.m. and 3 p.m. only. The person paying the bond money must show proof of identity and lawful immigration status. Bonds can be processed by cashier's check or money order made out to the "U.S. Department of Homeland Security."
At a bond hearing, an immigration judge may weigh many factors including but not limited to:
The amount of time the detainee has lived in the United States
The detainee's family members in the United States who are citizens
The detainee's employment history
The detainee's prior criminal history
The detainee's prior orders of deportation, if any
The risk the detainee will abscond or fail to appear to the court
The risk the detainee will pose a danger to other persons or property if released, and
Whether the detainee is a national security risk
It is crucial that you have an experienced attorney prepare a written bond motion arguing the positive facts in your friend or family member's case. Bond motions should attach significant supporting documentation to corroborate the information alleged in the motion. Most judges allow only one motion for bond, which is why it is essential to handle it properly. The minimum bond allowed under federal law is $1,500. There is no maximum bond. Therefore, it might be a good idea to hire an attorney for the bond hearing because it could save you thousands of dollars if the bond is reduced.
Find an Attorney for an Immigration Bond Hearing in Miami
If you have a friend or a family member in Miami-Dade County who is seeking an immigration bond, you should contact Hubbs Law Firm immediately. Bond motions are a crucial stage of immigration proceedings and hiring a qualified and experienced attorney can make the difference between your loved one coming home or staying in custody.
Our experienced attorneys can discuss all aspects of your case with you and inform you of any immigration relief that might be applicable to your friend or family member in his or her particular case. We represent immigration clients in Miami and throughout Miami-Dade County, including Hialeah, Miami Gardens, Kendall, Miami Beach, North and South Miami, Homestead, and anywhere else in the area.
---
Call (305) 570-4802 today to schedule your initial consultation.
---
Additional Resources Attorneys E.J. & Erika Hubbs
As professional Miami criminal defense attorneys, we take every case personally give every client the deliberate care it deserves. Our clients become part of our family and we fight relentlessly for their rights. Read more about us to find out how we can help you.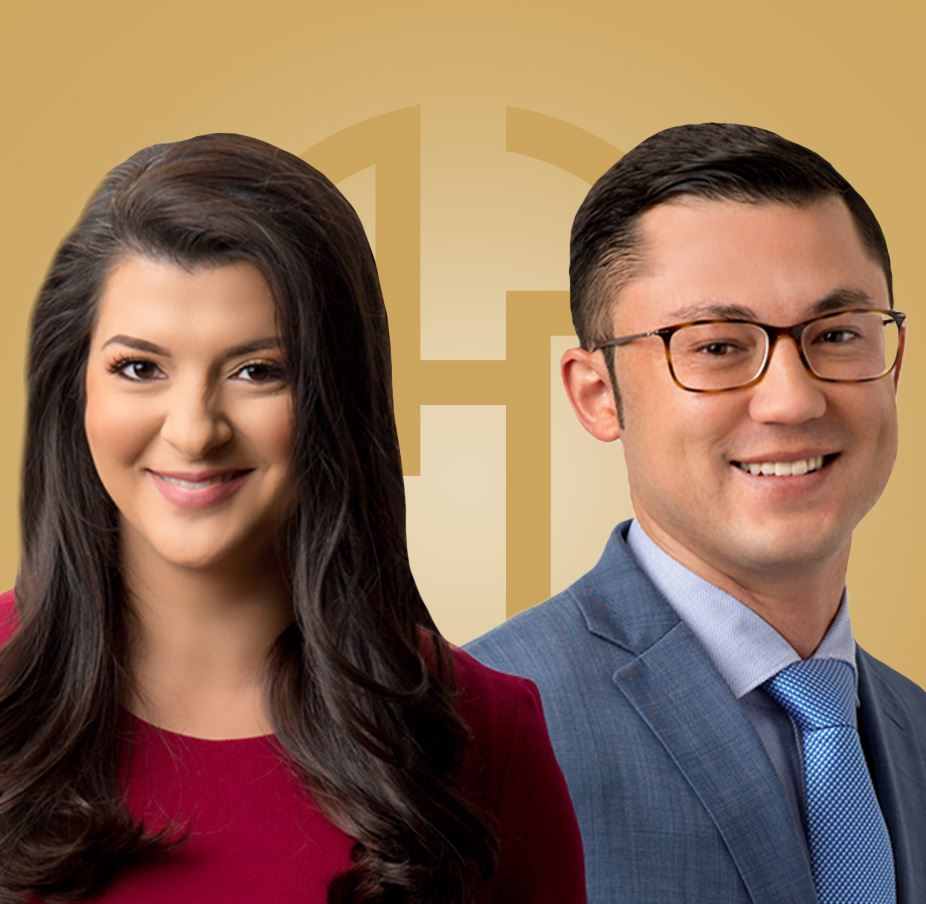 I'm very happy to have found E. J. And Erika Hubbs because their energy, knowledge, and advise helped me become a US citizen.

Paola Eckel

"Erika was an absolute gem, she answered all our questions, was accommodating and let us know she needed to research my wife's visa before telling us whether she would take our case. After doing research, she thankfully took our case. She made the pro"

He will walk you thru the process without sugar coating it like other lawyers.

TRUJR