Request for Evidence
Your Case Deserves Immediate Attention - Call Hubbs Law Today
Miami Request for Evidence Attorney
Representing Clients throughout Southern Florida
The United States Citizenship and Immigration Services (USCIS) is responsible for processing various immigration applications, including visa petitions, green card applications, work authorization applications, and naturalization applications. During the processing of these applications, USCIS may sometimes issue a Request for Evidence (RFE) in order to obtain additional information or documentation from the applicant. An RFE is a formal request sent by USCIS to applicants in order to clarify any confusion or missing information in their application.
What is a Request for Evidence?
A Request for Evidence ("RFE") is a formal notice sent by USCIS to an applicant or petitioner of a pending immigration application. It is issued when additional information or documentation is needed to evaluate the eligibility of the applicant for the requested immigration benefit or to make a decision on the application. The RFE states specific concerns or missing information required in the application and requests that the applicant provide additional evidence or clarification to address those concerns.
The purpose of an RFE is to give the applicant an opportunity to strengthen their case by providing the necessary supporting information or documentation. It is important to carefully review the RFE, understand the specific evidence being requested, and respond promptly and thoroughly. Failure to respond to an RFE or providing an inadequate or incomplete response may result in the denial of the application. Working with an experienced immigration attorney can be beneficial in understanding the requirements of the RFE, gathering the requested evidence, and responding correctly to ensure your application is not affected negatively.
When to Respond to a Request for Evidence
When you receive a Request for Evidence from USCIS, it is crucial to respond promptly within the given timeframe. USCIS typically provides a deadline for your response, which is usually around 30 to 90 days from the date of the RFE notice. It is essential to carefully note this deadline and initiate the response process as soon as possible.
Responding to an RFE in a timely manner demonstrates your commitment to providing the requested information and evidence. Failing to respond within the given timeframe can have serious consequences, as it may lead to the denial of your application. It is important to understand that USCIS sets these deadlines to ensure the efficient processing of applications and to maintain the integrity of the immigration system. Therefore, it is in your best interest to prioritize your response and provide the necessary documentation within the specified timeframe.
Procrastinating or delaying your response can lead to unnecessary stress and may adversely impact the outcome of your application. By meeting the deadline, you give yourself ample time to carefully gather the requested evidence, consult with an immigration attorney, and prepare a comprehensive and well-organized response.
How to Respond to a Request for Evidence
When responding to a Request for Evidence, it is important to approach it strategically and thoroughly. Here are some important steps to follow when preparing your response:
Carefully review the RFE: Carefully read through the RFE notice and understand the specific evidence or information being requested. Pay close attention to the concerns raised by USCIS and make sure to address each point in your response.
Address each point clearly: Organize your response to directly address each concern raised in the RFE. Be specific, concise, and provide evidence that demonstrates your eligibility for the requested immigration benefit.
Provide additional supporting evidence: Include any additional documents or records that strengthen your case. Depending on the nature of the RFE, this may include updated financial information, employment verification or a sworn affidavit.
Meet the deadline: Respond within the specified timeframe mentioned in the RFE notice. Plan your response accordingly as failure to meet the deadline may result in the denial of your application.
Seek professional guidance: Consulting an experienced immigration attorney for assistance is highly advisable. An attorney can analyze your case, guide you on the proper approach, and help you prepare a strong and comprehensive response. An attorney can provide valuable insights, ensure your response includes accurate information, and help you gather the necessary supporting documentation.
Responding to an RFE thoroughly, timely, and with the assistance of an attorney will maximize your chances of a successful outcome.
How a Request for Evidence Can Affect Your USCIS Application
A Request for Evidence can have a significant impact on your USCIS application. Understanding how an RFE can affect your application is very important for navigating the process effectively.
When USCIS issues an RFE, it means they require additional evidence or information to make a decision on your application. The RFE highlights specific concerns or gaps in your application that need to be addressed to evaluate the eligibility of the applicant. As mentioned previously, providing an inaccurate response or failure to respond can lead to the denial of your application. On the other hand, if you respond with a comprehensive and convincing submission, addressing the concerns raised, it can significantly strengthen your case and increase the chances of your application's approval.
The issuance of an RFE can result in delays in the processing of your application. USCIS will not proceed with a decision until they receive and review your response to the RFE. The timeline for response and subsequent review can vary depending on the complexity of the case and workload at USCIS. To avoid unnecessary delays in the processing of your application it is important to respond to the RFE within the given timeframe.
Understanding the potential impact of an RFE emphasizes the importance of responding to it promptly and thoroughly. Working with an experienced immigration attorney can provide valuable guidance in addressing the RFE's concerns, preparing a strong response, and ensuring a timely submission. By effectively addressing the RFE, you can improve your chances of a positive outcome and minimize the impact on your USCIS application.
Find an Attorney for a Request for Evidence in Miami, FL
If you or a family member has received a Request for Evidence, contact Hubbs Law today. We handle several types of immigration cases including Requests for Evidence. Attorneys E.J. and Erika Hubbs will review your case and ensure that your Request for Evidence is handled properly.
Hubbs Law represents immigration clients in Miami and throughout Miami-Dade County, including Hialeah, Homestead, Miami Beach, Coral Gables, Cutler Bay, Palmetto Bay, South Miami, North Miami, and anywhere else in the area.
---
Contact Hubbs Law today at (305) 570-4802 to schedule your consultation.
---
Additional Resources
U.S. Citizenship and Immigration Services– Download application forms and instructions, check case updates, and obtain statistics data on accepted and rejected applications. Estimated processing times are also available.
Department of Homeland Security– Find information on the Department of Homeland Security including DHS and ICE immigration policy updates, locations for DHS offices of the Chief Counsel, and information on any detainee in ICE custody.
The National Visa Center– Find information on how to obtain a visa, visa status, policy updates, available forms and information on the payment of fees. Attorneys E.J. & Erika Hubbs
As professional Miami criminal defense attorneys, we take every case personally give every client the deliberate care it deserves. Our clients become part of our family and we fight relentlessly for their rights. Read more about us to find out how we can help you.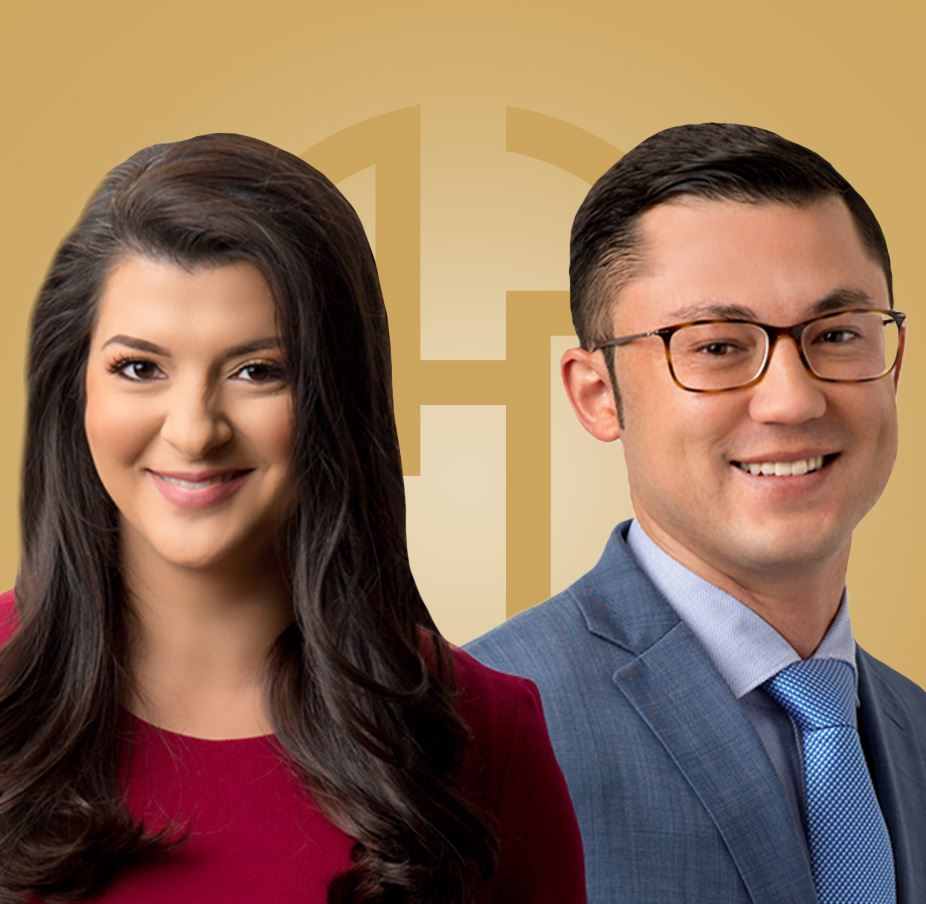 I'm very happy to have found E. J. And Erika Hubbs because their energy, knowledge, and advise helped me become a US citizen.

Paola Eckel

He will walk you thru the process without sugar coating it like other lawyers.

TRUJR

He is very knowledgeable, and he will fight to clear your name.

J Multidor