Prison Release Reoffender
Your Case Deserves Immediate Attention - Call Hubbs Law Today
Prison Release Reoffenders in Miami
Contact Hubbs Law Firm Today for a Free Consultation
Minimum mandatory sentences can be one of the most intimidating factors in deciding whether to go to trial in a criminal case. A judge has no control over minimum mandatory sentences and cannot legally grant a downward departure below the minimum mandatory requirement of the statute. The prosecutor for the state of Florida is the only person who has the power to offer a sentence below the minimum mandatory.
Since the prosecutor in the case has a wide latitude of power in cases involving minimum mandatory sentences, it is imperative that they be reasonable and seek justice in every case rather than simply seeking punishment. However, prosecutors are not always reasonable, and minimum mandatory sentences have been a highly controversial topic in Florida as defendants have been sentenced to lengthy prison sentences for relatively minor crimes when they do not have criminal records. Prison releasee reoffenders involve defendants who are subject to these minimum mandatory sentences.
---
If you are being charged as a reoffender, consult with Hubbs Law Firm by calling (305) 570-4802 or contacting us online.
---
Prison Release Reoffenders (PRRs) Act
Under Florida statute 775.082, a prison release reoffender is defined as any person who commits a qualifying offense in prison or within three years after being released from prison following incarceration for an offense that is punishable by more than one year in the state of Florida.
The purpose of PRR sanctions is to deter individuals from committing crimes during a prison sentence or after they have recently been released from prison.
The list of qualifying offenses that could allow the state of Florida to label you as a prison releasee reoffender are:
Treason
Murder
Manslaughter
Carjacking
Home-invasion robbery
Arson
Kidnapping
Aircraft piracy
Unlawful throw, place or discharge of destructive device or bomb;
Any felony that involves the use or threat of physical force or violence against individuals
Armed burglary
Burglary of a dwelling or burglary of an occupied structure or
Any felony violation of Florida Statute Section 790.07, 800.04, 827.03, and 827.071
Notice of Intent to Seek PRR
Unlike other sentence enhancements, the state of Florida does not need to notify the defendant that it intends to seek PRR sanctions. This is why it is important to hire an experienced criminal defense attorney so that you can understand if PRR applies to your case.
Consequences of a PRR in Florida
The burden is on the state to prove that an individual is a prison release reoffender. If you are sentenced as a prison release reoffender, the consequences are enormous.
Sentencing a defendant as a prison release reoffender results in:
Third-degree felony – Minimum mandatory five years in prison (rather than a maximum of five years in prison).
Second-degree felony – Minimum mandatory 15 years in prison (rather than a maximum of 15 years in prison).
First-degree felony – Minimum mandatory 30 years in prison (rather than a maximum of 30 years in prison).
First-degree, punishable by life felony – Minimum mandatory life in prison (rather than a maximum of life in prison).
As you can see, PRR effectively takes the maximum sentence of the underlying charge and makes it the minimum mandatory sentence. The judge has no discretion to sentence a defendant to less than the minimum mandatory prison sentence for a PRR defendant. This results in an "all or nothing" proposition for a defendant that goes to trial as he will either receive a not guilty verdict and go home or be sentenced to the maximum amount of prison time allowed for the crime.
In addition, a defendant who has been designated as a prison release reoffender must serve 100% of his sentence, typically referred to as "day-for-day," and is not entitled to "gain time" in prison.
Find an Attorney for a Prison Releasee Re-offender (PRR) in Miami-Dade, FL
If you or someone you know has been charged with a felony crime, you may need an attorney to assist you in determining if you could be subjected to the minimum mandatory sentences associated with being a prison releasee reoffender. Our experienced criminal defense attorneys can sit down with you and discuss whether PRR sanctions are applicable to your case. We can also inform you of the strengths and weaknesses of your case and any legal defenses you may have. There is no cost to you as the initial consultation is free.
Our founding attorney, E.J. Hubbs, is Board Certified in Criminal Trial Law by the Florida Bar. He has handled over 10,000 criminal cases in his career as a prosecutor and criminal defense attorney including taking over 50 jury trials to verdict. Hubbs Law Firm handles all types of felony cases, including PRR cases, in Miami-Dade County, North Miami, Hialeah, Miami Shores, Kendall, Doral, Homestead, North Miami, and South Miami, as well as other cities and areas in the Greater Miami Area.
---
Call (305) 570-4802 now to schedule a one-on-one consultation for free.
---
Additional Resources Attorneys E.J. & Erika Hubbs
As professional Miami criminal defense attorneys, we take every case personally give every client the deliberate care it deserves. Our clients become part of our family and we fight relentlessly for their rights. Read more about us to find out how we can help you.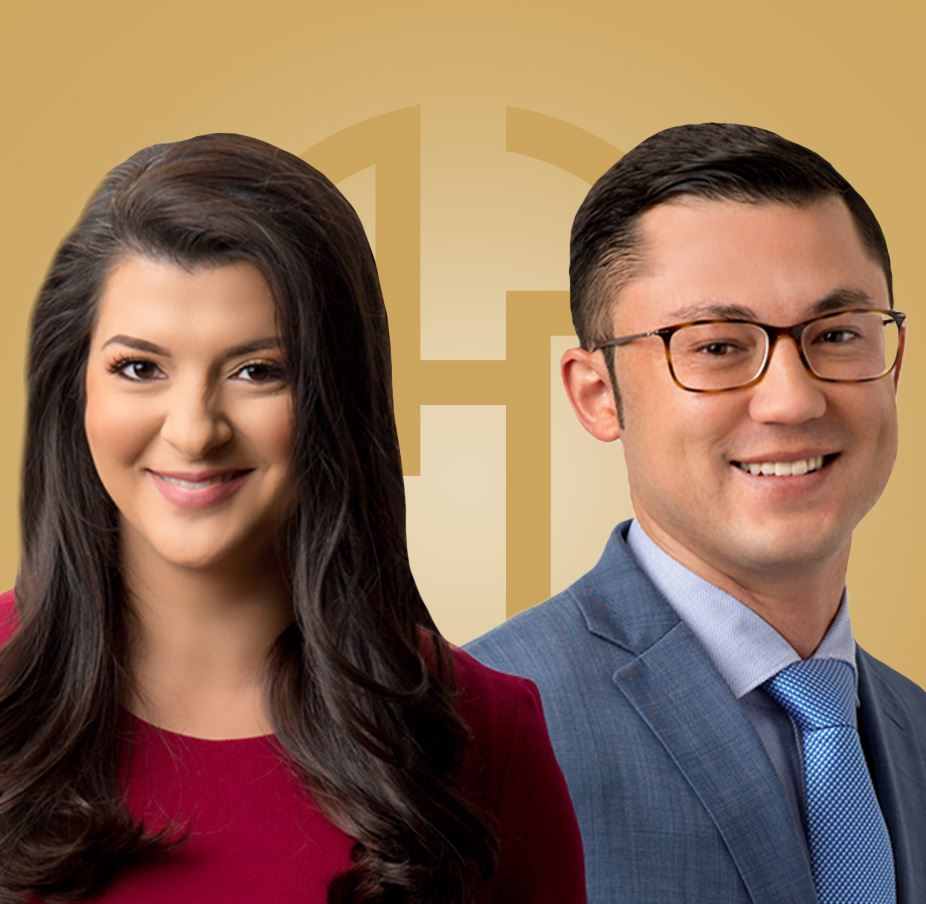 "A loved one in our family had a very complex case and was being held in Broward County Transitional Center and faced deportation... They always kept steady communication, giving us updates, and plans of action, and answering any and all questions. Even aft"

Alex M.

She made the process seamless, she was there for any questions we had, answered our phone calls or emails, and stayed on top of our case.

Alfred Pereira

Now my children and I are safe and I can't say enough how amazing and attentive he was to my concerns.

Elena Varela