Passport Fraud
Your Case Deserves Immediate Attention - Call Hubbs Law Today
Passport Fraud in Miami, FL
You landed at Miami International Airport after a long day of travel only to find yourself being pulled out of the regular immigration line and into an interrogation room. Quickly so much becomes out of your control, as CPB officers ask you a litany of questions and boldly accuse you of immigration fraud. Your loved ones do not hear from you and worry. You find yourself in a federal detention center where you are unsure of your future.
Charges of passport fraud are very serious and on the rise. The consequences include: harsh fines, long prison sentences, deportation, and life-time bans from ever entering the United States. It is very important to hire a law firm with experience in both criminal and immigration law.
Examples of Passport Fraud
Common forms of passport fraud include:
Creating or using counterfeit identity documents, such as birth certificates, passports and Social Security cards, in order to enter or remain in the United States;
Altering a passport or visa, using an altered passport or visa, or using the passport or visa of a deceased person;
Manufacturing or using a fake passport or visa;
Avoiding the two-parent signature rule for children;
Lying on your visa application about your intent in visiting the United States; and
Engaging in a marriage scam to obtain a visa to enter the Unites States.
Passport Fraud is commonly discovered at the time the individual attempts to enter at a port of entry such as an airport, a port, or a border crossing. However, it could also be discovered during the application process in a foreign jurisdiction or at a consulate.
Customs and Border Protection ("CBP") is the immigration agency that will inspect the passport upon entry into the United States.
If CBP makes a finding that the passport is fraudulent they will either:
1) issue an expedited order of removal to the individual or
2) arrest them on charges of Passport Fraud.
Elements of Passport Fraud
Passport Fraud is prosecuted by the federal government under the same statute as Visa Fraud under the United States Code.
To prove the crime of Passport Fraud, the government must prove beyond a reasonable doubt that the Defendant:
1) possessed a forged, counterfeited, altered, or falsely made passport, and
2) the Defendant knew that the passport was forged, counterfeited, altered, or falsely made.
Penalties for Passport Fraud
There are both criminal and immigration penalties for Passport Fraud.
The penalties for Passport Fraud range from 5-25 years depending on the facts of your case. In addition, if another person's identity was used in the fraud, a charge of Aggravated Identity Theft is possible. If Aggravated Identity Theft is charged, the Judge must impose a minimum mandatory sentence of 2 years that must be imposed consecutively to any other sentence.
The immigration consequences of a chard of Passport Fraud depend on the individual's prior criminal and immigration record and the sentence received in the case. If an individual receives an order of removal in Immigration Court based on the charge, he will more than likely receive a 10 year bar from entering the United States. However, permanent bars are always a possibility.
Defenses for Passport Fraud
There are several defenses to Passport Fraud. As stated previously, the government has the burden of proving both that the passport was fraudulent and that you knew that the passport was fraudulent.
Therefore, you may have a defense to Passport Fraud if the passport was not fraudulent and any inconsistency on the passport was due to a mistake by the issuing agency. For example, the issuing agency may have inadvertently placed another person's identifying information on your passport unbeknownst to you. Because you were unaware that the mistaken identification was on the passport, you may have a defense to the crime.
You may also have a legal defense if you had no knowledge that the passport was fraudulent. This situation often arises when the individual hires a third party to handle the process in obtaining the passport. If the person you hired obtains the passport by fraud, but you were unaware of the fraud, you may have a defense to the crime.
Additional Resources
Find an Attorney for Passport Fraud in Miami, FL
If you have a friend or a family member in Florida who was charged with Passport Fraud after attempting to enter the United States, you should contact Hubbs Law immediately. Hubbs Law attorneys, E.J. and Erika Hubbs, always thoroughly analyze their clients' cases and will help you devise an optimal strategy to handle both your criminal and immigration case.
Hubbs Law represents clients charged with all types of Fraud crimes in Miami and throughout Miami-Dade County, including Hialeah, Miami Beach, Miami Gardens, North and South Miami, Homestead, Kendall, and anywhere else in the Miami area.
---
At Hubbs Law, your first consultation is always free. Call today to schedule your appointment at (305) 570-4802.
--- Attorneys E.J. & Erika Hubbs
As professional Miami criminal defense attorneys, we take every case personally give every client the deliberate care it deserves. Our clients become part of our family and we fight relentlessly for their rights. Read more about us to find out how we can help you.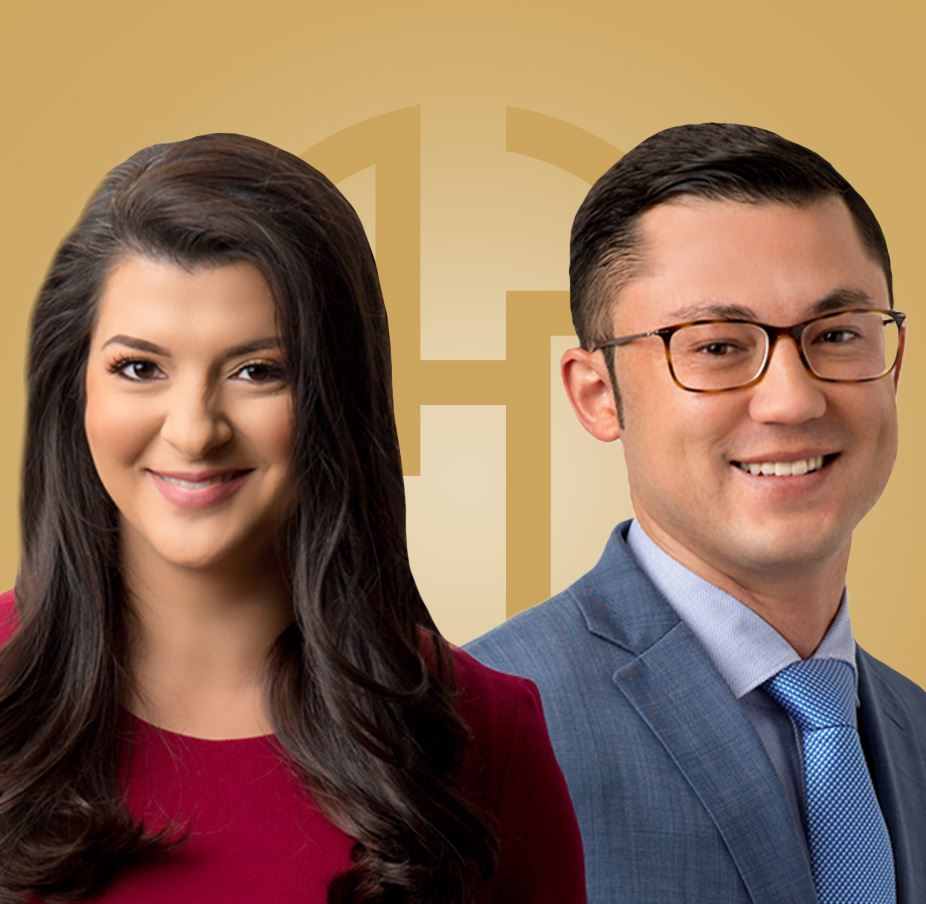 He will walk you thru the process without sugar coating it like other lawyers.

TRUJR

He handled all the legal details, represented me in court and had my case dismissed.

John A.

"Erika was an absolute gem, she answered all our questions, was accommodating and let us know she needed to research my wife's visa before telling us whether she would take our case. After doing research, she thankfully took our case. She made the pro"