Naturalization & Citizenship
Your Case Deserves Immediate Attention - Call Hubbs Law Today
Miami Naturalization & Citizenship Attorneys
Representing Clients throughout Southern Florida
The Miami immigration attorneys at Hubbs Law Firm know how important citizenship and naturalization can be for non-U.S. citizens. Citizenship is the ultimate goal for many immigrants in the United States. The United States has accommodated these individuals by accepting an average of 700,000 naturalization applications a year.
In 2018 alone, the United States accepted 761,901 applications according to the Department of Homeland Security. Of these applications, there were approvals for Mexico (131,977), India (52,194), the Philippines (38,816), and the People's Republic of China (39,600).
Applications for naturalization, however, should not be filed without first seeking the advice of a qualified immigration attorney. While filing an application can lead to citizenship, it can also lead to deportation in certain cases. Therefore, it is very important to consider all factors prior to filing an application including your criminal and immigration history.
---
Discuss your case with the team at Hubbs Law Firm. Call (305) 570-4802 to get started.
---
Citizenship for Legal Permanent Residents
If you've had your green card for a minimum of 5 years, you are eligible to apply for naturalization if you meet the following requirements:
You are 18 or older at the time of filing.
You have been a legal permanent resident for a minimum of five years prior to filing. (The requirement can be limited to three years if you are married to a United States Citizen).
You have lived within the state or USCIS jurisdiction for a minimum of three months prior to the date of filing.
You have continuously resided in the United States as a legal permanent resident for a minimum of five years prior to the date of filing.
You have been physically present in the United States for at least 30 months out of the five years immediately preceding the date of filing the application.
You reside continuously within the United States from the date of application for naturalization up to the time of naturalization.
You are able to read, write, and speak English and you can pass a U.S. history and government (civics) exam.
You are a person of good moral character.
Good Moral Character & Bars to Citizenship
Under the Immigration and Nationality Act, in order to qualify for naturalization, an applicant must demonstrate that they are a person of good character during the statutory period and through the time that he or she takes the oath of allegiance. 8 C.F.R. 316.10.
The statutory period to prove good moral character in most cases is 5 years. However, certain criminal convictions can bar you from ever obtaining citizenship. If you are not a United States citizen, you should always seek the advice of an immigration attorney with experience in criminal and immigration law prior to entering a plea to any criminal charge.
There are both mandatory and conditional bars. Mandatory bars will always prevent you from obtaining citizenship. The only remedy for a mandatory bar is to vacate the underlying criminal conviction and obtain a plea that does not bar naturalization.
Mandatory bars for good moral character are:
A conviction for murder.
A conviction for an aggravated felony (a list of aggravated felonies can be found under INA 101(a)(43).
The applicant is involved in persecution, genocide, torture, or severe violations of religious freedom.
Conditional bars to naturalization are not mandatory in nature. However, they can still result in a denial of an application.
Conditional bars to a good moral character are:
A conviction or admission of one or more crimes involving moral turpitude with the exception of one petty offense.
A conviction of two or more offenses with a combined sentence of five years or more (other than political offense).
A violation of any law relating to a controlled substance violation with the exception of a conviction for possession of 30 grams or less of marijuana.
Incarceration for a total period of 180 days or more (other than a political offense).
False testimony for the purpose of obtaining any immigration benefit.
Engagement in prostitution attempted or procured to import prostitution, or received proceeds from prostitution.
Involvement in smuggling of a person to enter or try to enter the United States in violation of the law.
Practicing polygamy.
A conviction for two or more gambling offenses or someone who derives income principally from illegal gambling activities.
A person who is or was a habitual drunkard.
Willful failure or refusal to support dependents, unless extenuating circumstances are established.
Extramarital affair was tending to destroy an existing marriage unless extenuating circumstances are established.
Unlawful acts that adversely reflect upon good moral character, unless extenuating circumstances are established.
It should be noted that USCIS officers are not constrained to the statutory period and look towards past conduct where there is no proof that the person has been rehabilitated. In addition, USCIS officer can look to other factors beyond the statutory mandatory and conditional bars.
Other factors include:
Family ties and background
Absence or presence of other criminal history
Education
Employment history
Other law-abiding behavior (examples could be meeting financial obligations, paying taxes, caring for family, etc.)
Community involvement
Credibility of the applicant
Compliance with probation
Length of time in the United States
Risks of Filing a Citizenship Application
You should always consult a Miami immigration and naturalization attorney prior to filing a naturalization application because it could initiate removal proceedings against you for a deportable crime. There are many convictions that can make a legal permanent resident deportable from the United States. Even some misdemeanor charges can make you deportable.
Immigration and Customs Enforcement (ICE) does not have the resources to remove every person who is deportable for a criminal conviction. However, if you file a naturalization application, you are doing ICE's work for them. USCIS will be able to review your file. If you have a deportable conviction, instead of adjudicating your naturalization application, they may send your case to ICE to be placed in removal proceedings. This nightmare can be avoided by simply seeking representation from an attorney.
Find an Attorney for Citizenship in Miami
If you or a family member is interested in filing naturalization, contact Hubbs Law Firm today. Our team handles both immigration and criminal cases. We also help ensure that your naturalization application does not result in you or your family member being placed in removal proceedings.
Attorney E.J. Hubbs represents immigration clients in Miami and throughout Miami-Dade County, including, Miami Gardens, Hialeah, North and South Miami, Miami Beach, Homestead, Kendall, and anywhere else in the area. We can discuss all aspects of your case with you or your family member and give you a detailed legal opinion.
---
Call Hubbs Law Firm today to schedule your consultation at (305) 570-4802.
---
Additional Resources Attorneys E.J. & Erika Hubbs
As professional Miami criminal defense attorneys, we take every case personally give every client the deliberate care it deserves. Our clients become part of our family and we fight relentlessly for their rights. Read more about us to find out how we can help you.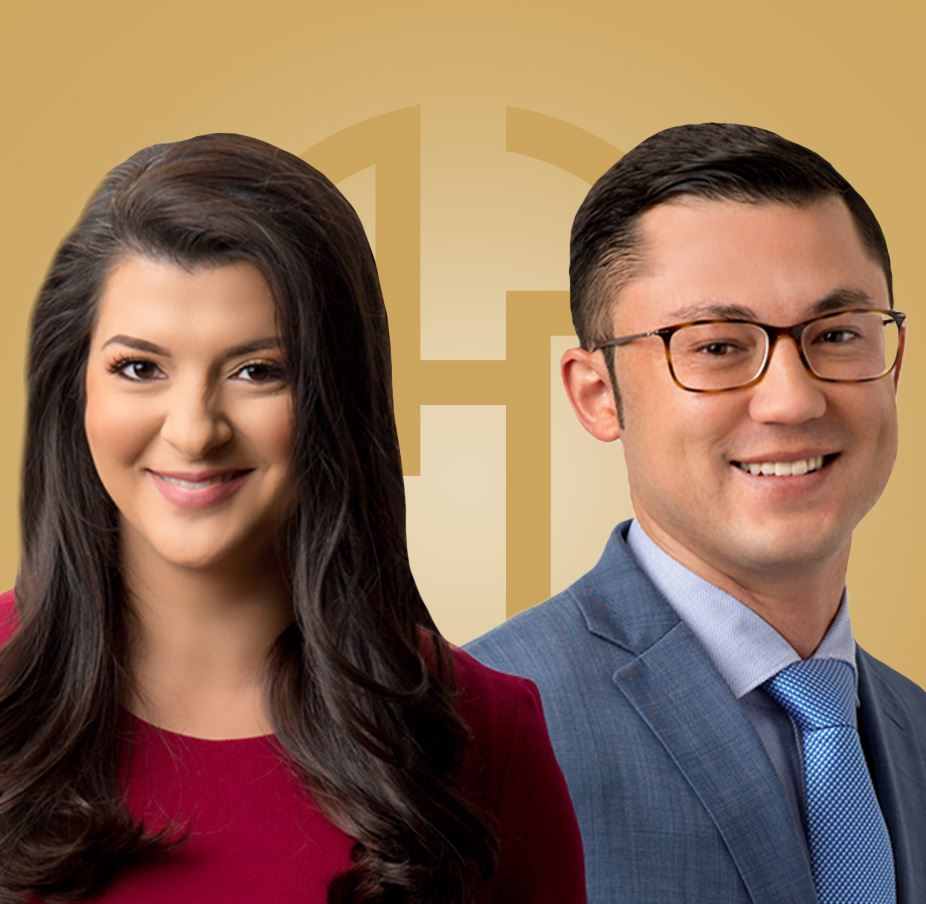 Erika was so amazing in the courtroom that somebody asked for her business card as soon as we walked out of the courtroom.

Gabriela

Very efficient with a very caring and personal touch

Dr. Rajiv B

"Erika was an absolute gem, she answered all our questions, was accommodating and let us know she needed to research my wife's visa before telling us whether she would take our case. After doing research, she thankfully took our case. She made the pro"