Obstruction of Justice
Your Case Deserves Immediate Attention - Call Hubbs Law Today
Miami Obstruction of Justice Defense Lawyers
Dedicated to Protecting Your Future & Your Freedom
Obstruction of justice is one of the most commonly charged federal crimes against the government. Obstruction of justice may encompass many different crimes. For example, obstruction of justice could include attempting to persuade a witness to testify to certain facts, lying to a federal agent, or attempting to destroy evidence subject to a federal investigation.
Obstruction of justice is generally charged with other federal criminal offenses and can carry penalties ranging from five years in prison to life in prison, depending on the facts of the specific case. In addition, if you are not a United States citizen, obstruction of justice may subject you to removal from the United States. Therefore, it is wise to consult an experience federal criminal defense attorney to represent you on this serious charge and, if you are not a United States citizen, you may need an immigration attorney as well. The attorneys at Hubbs Law Firm practice both criminal and immigration law; we can help you navigate the legal system.
---
Call Hubbs Law Firm at (305) 570-4802 or contact us online for a free, confidential consultation with our Miami obstruction of justice defense attorneys.
---
Why Choose Hubbs Law Firm?
If you were arrested for obstruction of justice in Miami or throughout Florida, you should immediately contact an experienced criminal defense attorney.
At Hubbs Law Firm, our attorneys, E.J. and Erika Hubbs, have substantial experience in criminal law. As former prosecutors, they had the opportunity to gain invaluable trial experience. In addition, E.J. Hubbs is Board Certified in Criminal Trial Law by the Florida Bar. This certification is qualifies him as an expert in criminal trial law, an honor held by less than 1% of the attorneys in Florida.
Hubbs Law Firm handles all types of federal crimes in Miami and throughout Miami-Dade County, including Kendall, Pinecrest, Miami Beach, South Miami, Doral, Kendall, Palmetto Bay, Cutler Bay, Homestead, and anywhere else in the area.
Contact us today to immediately speak with a qualified attorney who can discuss the facts of your case and advise you of any legal defenses that may be applicable to your case. We offer free initial consultations for all criminal cases; call today to schedule your appointment.
Elements for Obstruction of Justice
Obstruction of Justice can be charged under either 18 U.S.C. 1503 or 1505. Under 18 U.S.C. 1503, a defendant can be convicted of obstruction of justice if the government proves beyond a reasonable doubt that the defendant knowingly and corruptly attempted to or actually influenced, intimidated, or imped a juror in performing his or her duties. The juror must also be serving in the underlying court with respect to a class A, class B, or felony criminal case.
The crime basically requires the defendant to take some means or action for the purpose of attempting to sway a juror's or a jury's decision in the pending case. The crime is an intentional crime, which means the defendant had to have the specific intent to influence, intimidate, or imped the jury or juror.
Obstruction of justice can also be charged under 18 U.S.C. 1505 for any individual who corruptly or by threat or force obstructs or impedes the due and proper administration of law under which any pending proceeding is being had before any department or agency in the United States. This could pertain to obstruction of law enforcement agencies, such as the FBI, or federal departments, such as the Department of Homeland Security.
In addition, to these crimes, individuals can be charged with obstruction of justice-related offenses, such as bribery or tampering with a witness.
Penalties for Obstruction of Justice
Under federal law, if a defendant is convicted for obstruction of justice, he faces the following possible incarceration:
0-5 years, if convicted under 18 U.S.C. 1505
0-8 years, if offense involves international or domestic terrorism under 18 U.S.C. 1505
0-10 years, if offense involved obstruction of justice involving a juror 18 U.S.C. 1503
0-20 years, if offense involved obstruction of justice involving an attempted killing of a juror 18 U.S.C. 1503
Subject to penalties for U.S.C. 1111 and 1112, if offense involved obstruction of justice involved the actual killing of a juror under 18 U.S.C. 1503
In addition to incarceration, a defendant could receive probation, fines, civil penalties, and immigration consequences.
Contact Hubbs Law Firm for a Free Consultation
If you were charged with obstruction of justice in Florida, you should contact a qualified and experienced criminal defense attorney. Our Miami obstruction of justice attorneys defend clients charged with all types of crimes against the government in Miami and throughout Miami-Dade County and beyond.
---
At Hubbs Law Firm, your first consultation is always free for federal criminal defense cases. Call (305) 570-4802 today to schedule your free consultation.
---
Additional Resources Attorneys E.J. & Erika Hubbs
As professional Miami criminal defense attorneys, we take every case personally give every client the deliberate care it deserves. Our clients become part of our family and we fight relentlessly for their rights. Read more about us to find out how we can help you.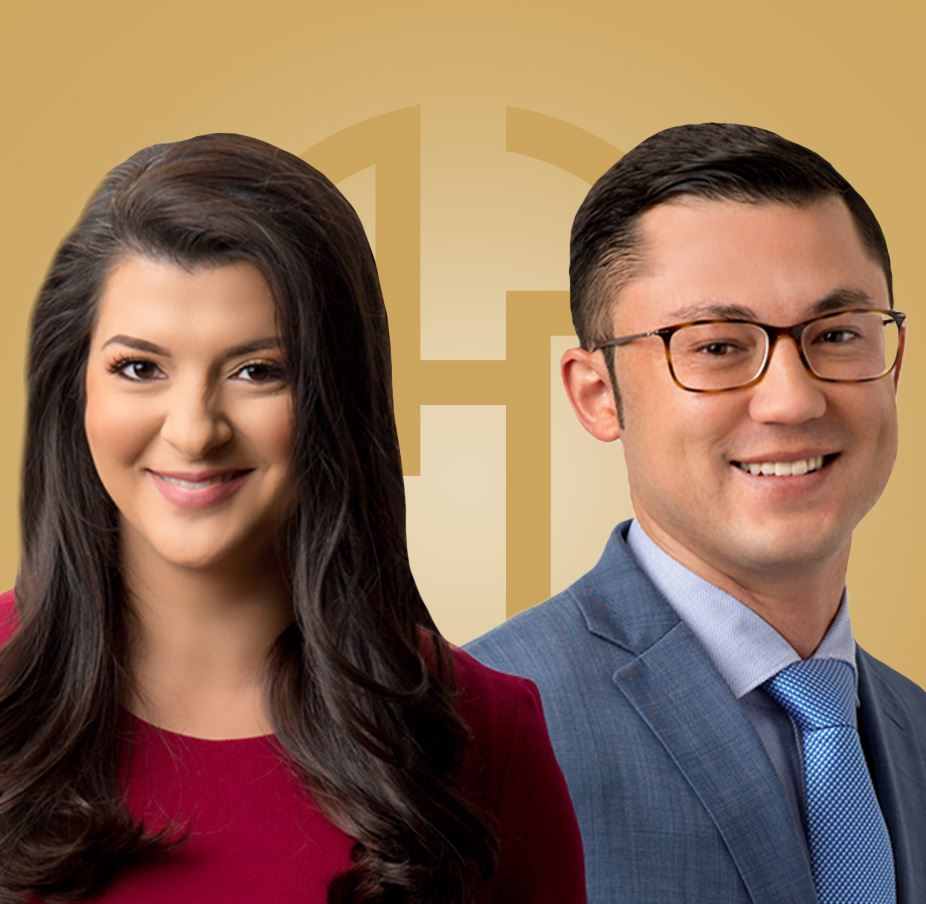 I would highly recommend him to anyone who needs a criminal/immigration attorney.

Anthony Hermans

"Erica es una buena abogada the imigracion!! Me ayudo con mi caso y en menos de dos anos pude areglar mis papeles.. Sin su anuda no se que fuera de mi familia. La recomiendo si estan buscando ayuda seria!"

"A loved one in our family had a very complex case and was being held in Broward County Transitional Center and faced deportation... They always kept steady communication, giving us updates, and plans of action, and answering any and all questions. Even aft"

Alex M.