Injunctions
Your Case Deserves Immediate Attention - Call Hubbs Law Today
Injunctions (Protective Orders)
Call Our Miami Injunction Attorneys at

(305) 570-4802
Under Chapter 741, Section 741.30 of the Florida Statutes, a person can file a petition seeking an injunction for protection against domestic violence if he or she is either the victim of domestic violence or has reasonable cause to believe he or she is in imminent danger of becoming the victim of any act of domestic violence.
After the alleged victim (the petitioner) files a complaint, officials will likely grant a temporary restraining order. The person named in the complaint (the respondent) will receive notification of this process. Then, a court hearing will be scheduled where both the petitioner and respondent must appear. The respondent then has the chance to counter the allegations and the court will determine whether to grant an injunction for protection, also known as a protective order.
An injunction orders the respondent to do certain things or stop doing certain things. Once a restraining order is in effect, any contact with the alleged victim or violation of any other terms of the restraining order before the hearing could not only jeopardize the outcome of the hearing, but also lead to additional criminal charges.
Attorney for Protective Injunctions in Miami, FL
Unlike the respondent, an attorney for the respondent is permitted to contact the alleged victim or his or her attorney before the hearing. Early intervention by a knowledgeable lawyer could lead to a better resolution or provide information that could be useful to the respondent at the hearing.
If you received notification of a restraining order; you are scheduled for a hearing in a domestic violence complaint; if someone is seeking an injunction against you for repeat violence, dating violence, sexual violence or stalking; or if you were arrested for violating a protective order, then you should consult with an experienced attorney about your case.
Hubbs Law Firm represents respondents to petitions for domestic violence injunctions and people accused of violating protective orders in Miami and throughout Miami-Dade County, including Hialeah, Miami Gardens, Coral Gables, Pinecrest, North Miami and South Miami, as well as other cities and communities in the Greater Miami area. Our founding attorney, E.J. Hubbs, is Board Certified in Criminal Trial Law by the Florida Bar. Board certification is the Florida Bar's highest level of evaluation and represents competency and experience within an area of law, as well as professionalism and ethics in practice.
Contact Hubbs Law Firm today to speak with a competent Miami injunction attorney who can provide you with effective representation. E.J. Hubbs is focused on achieving the best possible outcome for each of his clients. He can represent you in negotiations with the petitioner, at court hearings, and in modifying and lifting a protective order. Your initial consultation is free.
---
Call Hubbs Law Firm now to schedule your appointment at (305) 570-4802.
---
How Protective Orders Work in Florida
Anyone 18 or older can file a petition seeking an injunction for protection against domestic violence for the petitioner or the petitioner's children against a spouse, former spouse, a person related by blood or marriage, or a person they share a child with.
The Miami-Dade court will then quickly determine whether to grant a temporary injunction (restraining order), although the court will only consider the information in the petition in doing so (temporary restraining orders are usually granted.) The court will then schedule a hearing to take place in 15 days and attempt to notify the respondent.
The time between the filing of the petition and the hearing is critical for many reasons. In many cases, the respondent's attorney will request a continuance of the hearing to collect evidence and speak with the petitioner. The respondent's attorney will also be able to take a deposition from the petitioner and negotiate with the petitioner's attorney and the prosecutor.
Without an attorney, a respondent will have no new information or lines of communication to the petitioner or prosecutor prior to the hearing. A skilled attorney could investigate the relationship between the petitioner and the respondent and present witnesses and evidence, including police or medical records, to show whether the allegations are exaggerated or untrue.
The respondent's lawyer may be able to bridge the gap between the petitioner and respondent by addressing the petitioner's concerns and acting to remedy them. A protective order is a legal tool that should only be used when actual violence occurs or is likely to occur. Injunctions should not be used to intimidate the respondent in a divorce or child custody matter.
Hearing for Protective Order
The initial temporary restraining order is active until the hearing and is enforceable in all 50 states. At the hearing, both the petitioner and respondent can testify. Either parties or the court may call on additional witnesses, or other evidence may be presented. The court then has the option to issue a protective order, continue the hearing and restraining order, or dismiss the restraining order without granting an injunction.
A respondent should not make the decision to testify at the hearing without consulting with an attorney. A respondent's testimony can be used against him or her in a pending or future criminal case. Therefore, a respondent's Fifth Amendment right to remain silent should always be considered. If the court decides to issue a protective order, the judge has broad discretion in crafting the terms of the order.
Some of the common provisions are:
Preventing the respondent from going within a certain proximity to the petitioner
Preventing the respondent from contacting the petitioner at the petitioner's home, work, school, child care facility or other location
A "no-contact" provision that prevents the respondent from calls, emails, texts, letters, notes, or the use of a third party to contact the petitioner
Requirement for the respondent to pay temporary monthly child support to the petitioner
Schedule for temporary child visitations by the respondent
Consequences of a Protective Injunction
In addition to any other crimes that may be charged in connection with a petition for an injunction for protection, the consequences of a protective order can be serious and long-lasting.
Among the potential penalties in Miami:
The respondent may be required to leave his or her home (if previously shared with the petitioner) and his or her children
The record of charges and the allegations made by the petitioner are not eligible to ever be sealed or expunged, even if the protective order is denied or the judge finds the charges to be unfounded at the hearing
A protective order is a public record, accessible to employers and educational institutions, which could adversely affect future opportunities
While an injunction is in effect, the respondent forfeits certain civil rights, including the right to possess or purchase a gun (See 18 U.S.C.A. § 922(g)(8-9))
The court may require the respondent to undergo a psychological examination and/or treatment
The court may require the respondent to complete a six-month Batterers Intervention Program (BIP)
The court may require the respondent to pay the petitioner child support or spousal support
The court may deny the respondent visits with his or her children or restrict contact to only supervised visits
Respondents who are non-citizens may be subject to deportation
Any pending divorce or child custody case may be adversely affected
Violation of a Protective Order in Florida
Violation of a protective order for domestic violence is a first-degree misdemeanor in Florida, punishable by up to one year in jail and a fine of up to $1,000. Assault or battery can be an additional charge if the petitioner alleges that the respondent threatened, touched, or struck the petitioner against that person's will.
If a violation is alleged by the petitioner, either a warrant will be issued for the respondent's arrest or the respondent will be ordered to appear for a hearing to answer the allegations.
To prove the crime of violation of a protective order, the State must prove beyond a reasonable doubt that:
There was a protective order issued
The respondent willfully violated the order
If the State cannot prove that you willfully violated the order, then you will be acquitted of the charge. Therefore, you may have a strong defense to the charge if you were not present in court when the injunction was issued or were not served with the injunction.
Find an Attorney for Protective Order Hearings in Miami, FL
If you were served with a restraining order or if you were arrested for violation of a protective order in Miami, Florida or anywhere in Miami-Dade County, contact an experienced Miami protective order lawyer to help you defend yourself at your upcoming hearing.
Whether the protective order is for domestic violence, repeat violence, dating violence, sexual violence or stalking, you need a qualified and knowledgeable representative to assist you in order to have the best chance of prevailing in court.
At Hubbs Law Firm, we fight to protect the rights of clients who are served with restraining orders and who are accused of violating protective orders in Miami, Miami Beach, Hialeah, Miami Gardens, North Miami, South Miami, Homestead, and anywhere else in Miami-Dade County.
---
Call us today at (305) 570-4802 to schedule a free initial consultation to discuss your case.
---
Additional Resources
Info on Restraining and Protection Orders from the Miami Police Department - Visit the website of the Miami Police Department to learn more about the MPD Domestic Violence Unit. The DV unit investigates crimes of physical violence, threats, financial control, harassment and stalking within a domestic relationship. Law enforcement officers with the police department in Miami will often tell the complaining witness that they have the right to go to court and file a petition requesting an injunction for protection from domestic violence (also known as a stay-away order, a no-contact order, a restraining order or a protection order). Filing a Petition for Injunction for Protection against Domestic Violence at the courthouse in Miami is the first step in the process of the petitioner being granted protection. The petition explains to the judge exactly what protection is requested and why. The petitioner can file the petition even if he or she has left their home to avoid being abused. Find information on the temporary and permanent injunction.
Miami-Dade County Clerk of the Courts — Domestic Violence: Filing a Restraining Order — Find information about filing a domestic violence petition at the website of the Miami-Dade County Clerk of the Courts. The site includes information about temporary and permanent injunctions, links to the official Domestic Violence Intake Questionnaire in English and Spanish, as well as important phone numbers and addresses of locations where domestic violence can be reported in person. Miami-Dade County has four different courthouses where the petition can be filed including:
Lawson E. Thomas Courthouse Center
175 NW First Ave.
Suite 142 (Family Court Division)
Miami, FL 33128
Phone: 305-275-1155 (all locations)
Hours: Monday through Thursday 9:00 a.m. to 8:45 p.m. & Friday 9:00 a.m. to 4:45 p.m.
Hialeah District Court
11 E. 6th St.
Room 108
Hialeah, FL 33010
Hours: Monday through Friday 9:00 a.m. to 4:00 p.m.
North Dade Justice Center
15555 Biscayne Blvd.
Suite 100
Room 112
North Miami Beach, FL 33160
Hours: Monday through Friday 9:00 a.m. to 4:00 p.m.
South Dade Justice Center
10710 SW 211th Street
Suite 1200
Room 1100
Miami, Florida 33189
Hours: Monday through Friday 9:00 a.m. to 4:00 p.m. Attorneys E.J. & Erika Hubbs
As professional Miami criminal defense attorneys, we take every case personally give every client the deliberate care it deserves. Our clients become part of our family and we fight relentlessly for their rights. Read more about us to find out how we can help you.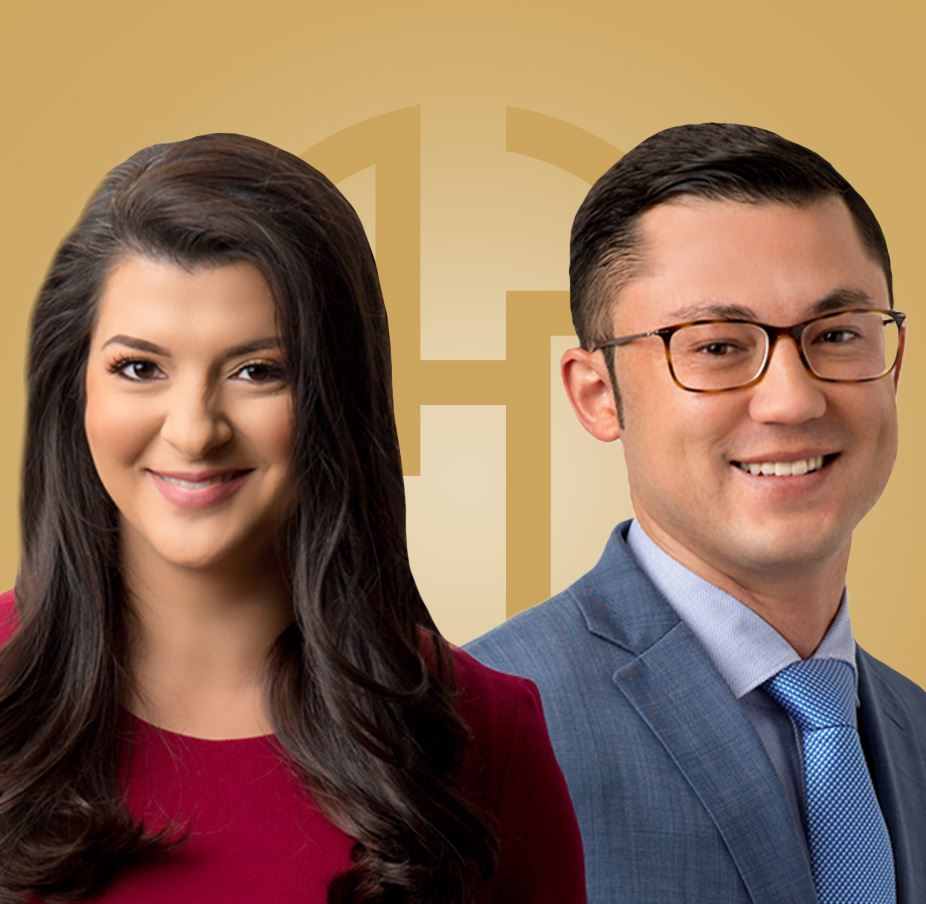 I do not have enough praise for Erika and Eric.

Zoe Gorospe

"I highly recommend Hubbs Law, P.A. When I found out my license was suspended for a ticket I did not know I had, I was scared and did not know where to go from there."

Christina K.

"A loved one in our family had a very complex case and was being held in Broward County Transitional Center and faced deportation... They always kept steady communication, giving us updates, and plans of action, and answering any and all questions. Even aft"

Alex M.