THC Oil
Your Case Deserves Immediate Attention - Call Hubbs Law Today
THC Oil Possession Charges
Contact Our Miami Drug Crime Lawyers for a Free Consultation
If you were arrested for THC oil possession in Florida, you could be facing very serious penalties. These charges have more severe criminal penalties than other types of marijuana offenses; it is crucial that you speak to a Miami drug crime lawyer who can help you understand your legal rights and work to protect them. Reach out to Hubbs Law Firm right away for a free, confidential consultation with one of our highly experienced attorneys.
---
Contact Hubbs Law Firm online or by phone at (305) 570-4802 to speak to one of our attorneys today.
---
A Conviction for THC Oil Possession Carries Serious Consequences
Traditionally, cannabis has been smoked through a pipe, blunt, or joint. Recently, marijuana users have been turning to vaporizers to inhale concentrated versions of cannabis instead of smoking the green-leafy substance.
The main ingredient in cannabis that gives you a "high" is tetrahydrocannabinol or "THC." THC can be extracted from the cannabis plant at the very high temperature of 315 degrees. The THC becomes an oil and can be smoked through a vaporizer. Vaporizing is more efficient than smoking from a blunt or a joint because 30% of THC is destroyed by smoking the traditional way.
The problem with smoking THC oil, rather than cannabis, is it carries more serious criminal penalties. Possession of THC oil (a Schedule I narcotic) carries a possible sentence of five years in prison, as it is a third-degree felony. Possession of cannabis in its natural form, on the other hand, carries only misdemeanor penalties, which include up to 12 months in jail and a $1,000 fine, as long as the amount possessed is less than 20 grams.
Let Our Experienced Attorneys Fight for You
If you were charged with possession of THC oil or other forms of concentrated cannabis extract in Miami, you need an attorney that is experienced in fighting drug crimes. Drug crimes prosecuted in Miami-Dade County and throughout Florida come with many important defenses related to the illegal seizure of the drugs or issues with proving knowledge or constructive possession.
At Hubbs Law Firm, our founding attorney, E.J. Hubbs, is Board Certified in Criminal Trial Law by the Florida Bar. Board certification in criminal trial law is held by approximately less than 1% of attorneys in the state of Florida. This important distinction requires a showing of the substantial practice of criminal law, along with proof of jury trial experience in this specialty area. This certification allows E.J. Hubbs to be considered an "expert" or "specialist" in the field of criminal trial law.
Our firm represents clients throughout Miami-Dade County, including Miami, Doral, Miami Beach, Cutler Bay, Coral Gables, Miami Gardens, Kendall, Hialeah, and other communities.
---
Call us today at (305) 570-4802 to set up a free consultation with an experienced drug crime defense attorney in Miami. Se habla español.
---
Penalties for Concentrated Marijuana Extracts in Florida
Under the Florida Statutes, § 893.003, THC oil is a Schedule I controlled substance. Under § 893.13, possession of THC oil is a third-degree felony, punishable by a maximum of five years in prison and a fine of up to $5,000.
Drug trafficking crimes in Florida can carry even more serious felony penalties.
The penalties for possession of THC oil can range from probation with substance abuse treatment to actual incarceration. Miami-Dade County, however, also offers a drug court program for certain offenders that can assist them in avoiding a conviction or prison time.
A conviction for possession of a concentrated form of cannabis can also result in many other non-criminal related consequences, including the suspension of your driver's license. In addition, if you are not a United States citizen, a conviction for possession of THC oil will result in you being placed in removal proceedings (deportation) from the U.S.
Possible Defenses for Possession of THC Oil
To prove someone is guilty of possession of THC oil, the prosecutor must prove beyond a reasonable doubt that:
A person knowingly possessed a substance; and
The substance was THC Oil or another concentrated form of marijuana.
You may have legal defenses to the charge of possession of THC oil, however.
Possible defenses include:
Lack of knowledge of possession of THC oil
Problems with proving constructive possession
The substance possessed is not THC oil
Lack of knowledge of the illicit nature of the substance
Motion to suppress the THC oil based on an illegal seizure
Motion to suppress the THC oil based on an illegal search
Motion to suppress statements regarding the THC oil
We Can Defend You against Possession of THC Oil Charges
If you were arrested for possession of THC oil or for any other drug charge in Miami or throughout Florida, contact Hubbs Law Firm today. Your initial consultation is free if you have any pending charges or are under investigation for a criminal offense involving marijuana.
Let an experienced criminal defense attorney from our firm guide you through the process. We can analyze the facts of your particular case and inform you of strengths and weaknesses in your case. Depending on the facts of your case, you have possible legal defenses or motion issues. Attorney E.J. Hubbs has tried over 50 jury trials to verdict and is always capable of going to trial.
---
Call Hubbs Law Firm at (305) 570-4802 to schedule your free consultation today.
---
Additional Resources
Florida Statutes, Title XLVI, Chapter 893, § 893.13 – Visit the website of Florida's State Legislature to find out more about laws and penalties related to possession of THC oil. Florida's State Legislature provides all of Florida's drug laws and their penalties. Find information on related drug charges prosecuted throughout the state of Florida.
Miami-Dade County Drug Court (MDDC) – Visit the website of the Miami-Dade County Drug Court to find out more about the first drug court in the U.S. MDCC serves as a treatment program for Drug Court defendants. Also, find more details on court operations, links for resources, services, and other useful documents.
Narcotics Unit of the Miami Police Department – Visit the website of Miami Police Department's Narcotics Unit to find more information about drug crimes and their penalties. The Narcotics Unit regularly targets drug possession, including possession of THC oil. Also, find information on frequently prosecuted drug crimes in Miami, Florida. Attorneys E.J. & Erika Hubbs
As professional Miami criminal defense attorneys, we take every case personally give every client the deliberate care it deserves. Our clients become part of our family and we fight relentlessly for their rights. Read more about us to find out how we can help you.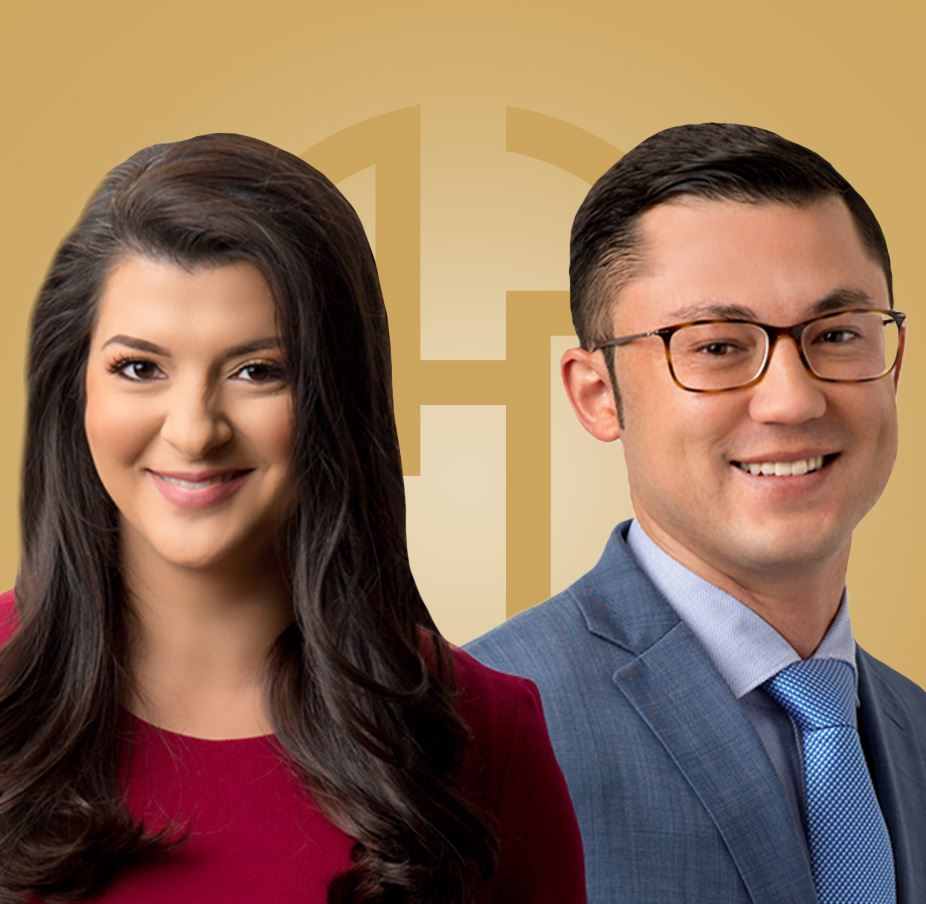 "On the personal note she treats you like family and I recommend her to anyone that needs help."

Gabriel M.

"Erica es una buena abogada the imigracion!! Me ayudo con mi caso y en menos de dos anos pude areglar mis papeles.. Sin su anuda no se que fuera de mi familia. La recomiendo si estan buscando ayuda seria!"

Erika was so amazing in the courtroom that somebody asked for her business card as soon as we walked out of the courtroom.

Gabriela