Synthetic Opioid Compounds
Your Case Deserves Immediate Attention - Call Hubbs Law Today
Crimes Involving Synthetic Opioid Compounds
Let Our Miami Drug Crime Attorneys Defend You against Serious Charges
The expansion of opioid use has resulted in several serious problems, including the rise of fentanyl and its analogs, as well as the emergence of a new group of synthetic opioid compounds. If you were charged with any criminal offense related to opioid abuse, including crimes for fentanyl or synthetic opioid compounds, contact an experienced criminal defense attorney at Hubbs Law Firm to discuss your legal rights and options. Our Miami drug crime lawyers represent clients in Miami-Dade County and throughout the surrounding areas.
---
Contact us today for a free consultation; call (305) 570-4802 or submit an online request form.
---
Put Our Extensive Experience on Your Side
Because of the opioid abuse epidemic in Florida, law enforcement officers, prosecutors, and judges are treating fentanyl- and synthetic opioid-related offenses more seriously than ever and seeking harsher penalties at every level.
Hubbs Law Firm's founding attorney, E.J. Hubbs, is extensively experienced in fighting drug crimes at all levels, including possession, possession with intent to sell, sale, delivery, manufacturing, and drug trafficking. Call us for a free consultation to discuss the criminal charges pending against you, the potential penalties, and the most effective defenses to fight the charges. As former prosecutors, both E.J. and Erika Hubbs know how to navigate the criminal justice system and are prepared to aggressively advocate for you.
What Are Synthetic Opioids?
Synthetic opioid compounds are often called "research chemicals" because their creation has typically been reserved for industrial and medical trials.
Those chemical compounds that mimic opioids include:
MT-45,1-cyclohexyl-4- (1,2-diphenylethyl) -piperazine, dihydrochloride
U47700, trans-3, 4-dichloro-N- [2-(dimethylamino) cyclohexyl] -N-methyl-benzamide
AH-7921, 3, 4-dichloro-N- (1-dimethylamino) cyclohexyl]methyl] –benzamide
W-18, 4-chloro-N- [1-[ 2-(4-nitrophenyl) ethyl] -2-piperidinylidene] –benzenesulfonamide
W-15, 4-chloro-N- [1- (2-phenylethyl) -2-piperidinylidene] -benzenesulfonamide
Although many counterfeit opioid pill traffickers are currently using fentanyl and related substances that are emerging, as well as new analog drugs, the DEA predicts that a shift will be made to synthetic opioids if fentanyl becomes unavailable.
The Emergence of Synthetic Opioids in South Florida
In early 2016, law enforcement officers in Ohio seized 500 pills that appeared to be oxycodone but were actually the research chemical U-4770. A synthetic form of an opioid, U-47700 has been linked to at least 46 deaths in the United States, according to the DEA.
The emergence of synthetic opioids has also been found in South Florida with the discovery of counterfeit OxyContin tablets containing the research chemical W-18 in Miramar, Florida. For more information, see Jerry Iannelli, New Synthetic Drug, W-18, Found in South Florida, NEW TIMES BROWARD-PALM BEACH.
Contact Hubbs Law Firm for a Free Consultation
If you or someone you know has been arrested for or charged with a synthetic opioid-related crime, contact our firm right away for skilled and compassionate legal assistance. We can help you thoroughly understand your charges, as well as the various options that may be available to you. Our Miami drug crime attorneys are well-versed in all aspects of criminal trial law; we are ready to use our considerable experience to help you protect your rights and fight for a favorable outcome.
---
Call (305) 570-4802 today to request a free consultation with our legal team. Se habla español.
--- Attorneys E.J. & Erika Hubbs
As professional Miami criminal defense attorneys, we take every case personally give every client the deliberate care it deserves. Our clients become part of our family and we fight relentlessly for their rights. Read more about us to find out how we can help you.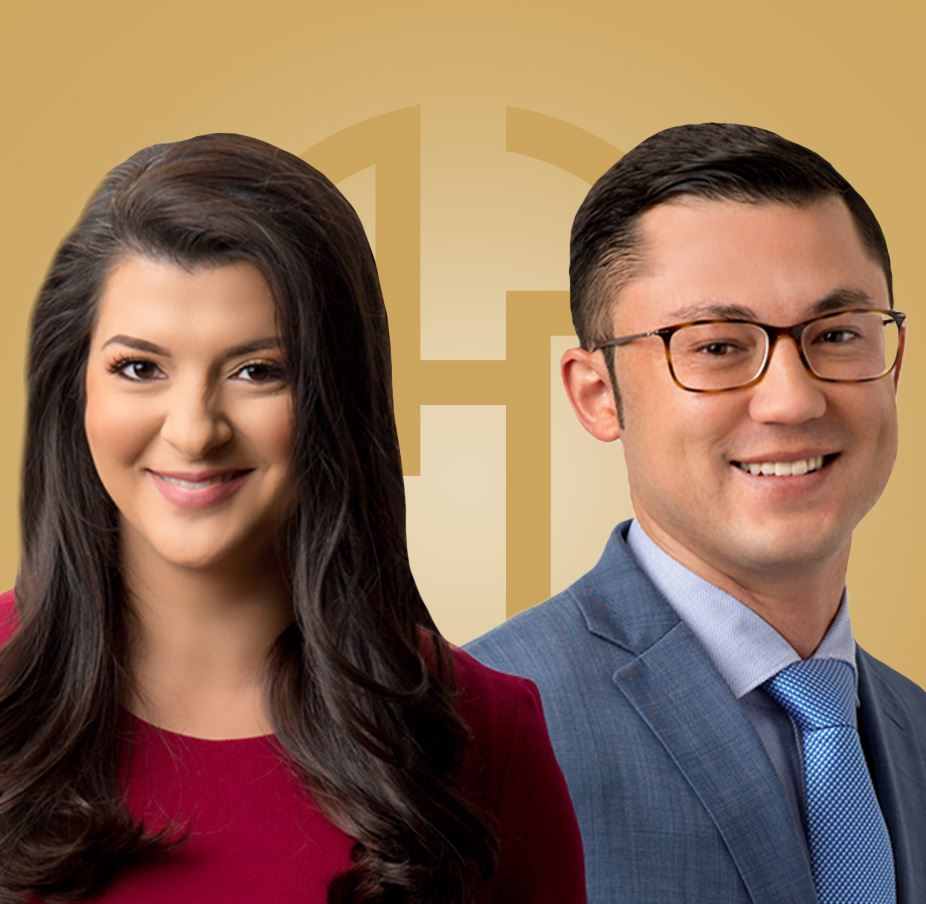 Very efficient with a very caring and personal touch

Dr. Rajiv B

"Erika was an absolute gem, she answered all our questions, was accommodating and let us know she needed to research my wife's visa before telling us whether she would take our case. After doing research, she thankfully took our case. She made the pro"

Me and my wife were instantly pleased with her knowledge and professionalism

Carlos Urbina