Parole in Place
Your Case Deserves Immediate Attention - Call Hubbs Law Today
Miami Military Parole in Place Attorneys
Experienced & Skilled Immigration Lawyers Serving South Florida
Military parole in place is a discretionary immigration option offered by United States Citizenship and Immigration Services (USCIS) where undocumented family members of U.S. military personnel can adjust their immigration status. This benefit may only be granted to those who entered the U.S. without admission and are therefore unlawfully present. USCIS recognizes the sacrifice made by U.S. military members and their families and has implemented a program that maintains family unity and reduces the pressure placed on U.S. military members who have relatives unlawfully present in the country. While Military Parole in Place does not provide a pathway to status or a benefit itself, once your application is granted, you can apply for work authorization and legal permanent residency if you are eligible.
---
Reach our experienced Miami immigration lawyers right away to schedule a consultation. Call (305) 570-4802 or fill out this firm.
---
Am I Eligible for Military Parole in Place?
Military PIP is granted on a case-by-case basis in 1-year increments for "urgent humanitarian reasons or significant public benefit". You may be eligible to apply if you are the spouse, parent, or child of the following service members:
A current member of the U.S. Armed Forces
A current member of the Selected Reserve; or
A military veteran (living or deceased) who served in the U.S. Armed Forces or Selected Reserve.
In order to apply you must be physically present in the United States without inspection or admission. If you have entered the U.S. lawfully on a valid visa that has expired over time, you do not qualify for Military PIP. You must also not have any criminal convictions or other "serious adverse factors". It is important to remember that parole in place is discretionary and the immigration officer reviewing your request must be convinced that you are in urgent need of this benefit and any negative factor included in your application could affect their decision.
How To Request Military Parole in Place?
After determining your eligibility for Military Parole in Place, the next step is to submit a complete application to the local USCIS field office that has jurisdiction over your place of residence. The following items must be included in your application:
Parole-in-Place cover letter that includes biographical information about the service member or veteran, relationship to the applicant, applicant's immigration status, and any hardship experienced by the service member.
Completed Form I-131, Application for Travel Document (no filing fee required). Per USCIS instructions, "Military PIP" must be handwritten in part 2 of the application instead of checking a box for application type.
Evidence of a family relationship such as a birth certificate, marriage certificate, financial support documents, joint income taxes, joint bank accounts, etc.
Evidence that your family member is currently or was formerly enrolled in the U.S. armed forces such as a copy of a military ID or deployment orders.
Proof of identity or nationality for the military member and applicant.
Two passport-style photographs of the applicant.
Evidence of any additional favorable discretionary factors such as any awards, certificates, education, community service, organizations, letters of support, etc.
An application usually takes 3-6 months to be processed but that time can vary within each USCIS field office. USCIS may or may not require an interview as part of the application process. Typically, if an interview is required, it will be short unless a USCIS officer requires more information or documentation related to your request.
Benefits of Military Parole in Place
The policy behind the Military Parole in Place program is to prevent the separation of families. With an approval, certain family members are allowed to remain in the United States. This provides the most important benefit which is protection from deportation or removal from the United States. Along with an approval notice, the beneficiary will be given an I-94 arrival/departure record as evidence of a granted parole. This document allows the beneficiary to stay in the U.S. for a period of one year. One may also apply for employment authorization, or a work permit, with this issuance of an I-94 record as a parolee.
Parole in Place also provides a possible pathway to residency for immediate family members or service members. By receiving an I-94 arrival/departure record, it is arguable that the individual has been granted a lawful entry and thus can adjust status to that of a legal permanent resident as a spouse, parent, or unmarried child under the age of 21 of a U.S. citizen or legal permanent resident.
Find an Attorney for Military Parole in Place in Miami, FL
If you or a family member is interested in applying for Military Parole in Place, contact Hubbs Law today. E.J. and Erika Hubbs handle both immigration and criminal cases and help ensure that your Military Parole in Place application or other immigration legal needs does not result in you, or your family member being placed in removal proceedings.
Hubbs Law represents immigration clients in Miami and throughout Miami-Dade County, including, Pinecrest, Cutler Bay, Palmetto Bay, Hialeah, North and South Miami, Miami Beach, Homestead, Kendall, and anywhere else in the area.
Give Hubbs Law a call today. E.J. and Erika Hubbs will discuss all aspects of your case with you or your family member and give you a detailed legal opinion.
---
Call today to schedule your consultation at (305) 570-4802!
---
Additional Resources Attorneys E.J. & Erika Hubbs
As professional Miami criminal defense attorneys, we take every case personally give every client the deliberate care it deserves. Our clients become part of our family and we fight relentlessly for their rights. Read more about us to find out how we can help you.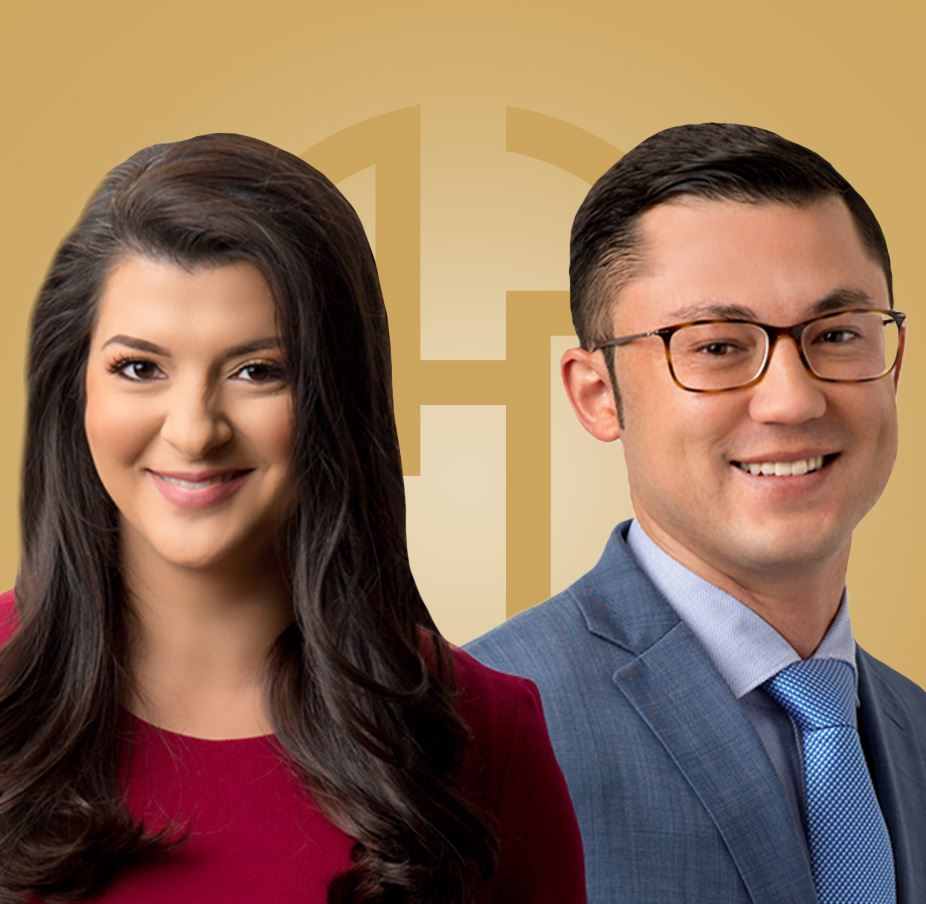 I am highly satisfied with the results

Kie Smith

"He showed me that having an attorney may cost some money but worth every penny"

Christina K.

She made the process seamless, she was there for any questions we had, answered our phone calls or emails, and stayed on top of our case.

Alfred Pereira