Personal Injury
Your Case Deserves Immediate Attention - Call Hubbs Law Today
Miami Personal Injury Attorneys
Have you been injured due to the fault of another person or business? If so, you may be entitled to compensation. Personal injury cases are generally based on an allegation that another person or corporation was negligent in causing damages to another individual. The law states that every person or corporation owes a duty of care to another person. Therefore, if they breach that duty of care, it logically follows that the innocent party should be entitled to damages.
Personal injury cases can be based on a variety of different facts and circumstances.
You might have a valid personal injury case if you are:
Injured in a Car Accident
Injured in a Truck Accident
Injured in a Motorcycle Accident
Injured in a Bicycle Accident
Injured in a Lyft/Uber Accident
The Victim in a Wrongful Death Case
The Victim of a Crime due to the Negligent Security of a Business
Injured in a Slip and Fall at a Business
Injured in a Construction Site Accident
The Victim of a Sexual Battery
The Victim of Nursing Home Abuse
Injured due to a Dog Bite
Suffered Property Damage in your Home due to Weather
If you believe you have been involved in one of the cases above, you should contact an attorney immediately for advice. However, here are some general tips of things you can do at the beginning of a personal injury case to act in your best interest.
Preserve Evidence – Accidents are called accidents for a reason. They are often unexpected and preserving evidence for a future personal injury lawsuit might be the last thing on your mind. However, if you don't take steps to preserve evidence immediately, you might lose crucial evidence on your case forever. Examples of preserving evidence could be taking pictures of the accident, taking pictures of your injuries, or gathering contact information for witnesses. If you can successfully preserve critical evidence such as this, it could help your personal injury attorney in the future.
Make a Report – It is important to make a record that the incident occurred with the proper authorities. Making a report gives credibility to your claim that the event actually happened. Who you call to make a report is dependent on which personal injury case is relevant to the facts of your case. For example, if you are injured in a car accident, you would want to call the police and your insurance company. If you were victim of a crime due to the negligent security of a business, you would want to call the police and possibly the State Attorney's Office.
Gather Evidence – It could also be helpful to gather evidence prior to meeting with an attorney. This could help the attorney give an informed legal opinion on your case. After completing the things above, the next thing you should generally do in most cases is seek medical attention immediately. In Florida, you have 14 days after an accident to seek medical care to be eligible for Personal Injury Protection ("PIP") benefits. You might also want to collect all police reports related to the incident to show to your future attorney. You can generally obtain police reports from the Miami-Dade County Sheriff's Office and crash reports from the Florida Highway Safety and Motor Vehicles.
Attorney for Personal Injury in Miami, FL
If you believe that you fall into one of the personal injury cases above, give our office a call. While you may be eligible for compensation on your case, insurance companies generally aren't eager to give money away. In addition, the amount of money you could receive from an insurance company could be greatly influenced by the attorney you decided to hire.
You need an aggressive personal injury attorney to handle your case. Our attorneys at Hubbs Law handle every personal injury case with the utmost importance. Attorneys E.J. Hubbs and Erika Hubbs will diligently investigate your case, negotiate with insurance companies and attorneys, litigate in court, and go to trial if necessary.
Hubbs Law handles all types of personal injury cases in Miami-Dade County including personal injury cases in South Miami, Kendall, Doral, Homestead, Pinecrest, Palmetto Bay, Cutler Bay, and Hialeah, as well as other cities and areas in the Greater Miami Area.
How Much Does Hiring a Personal Injury Attorney Cost?
Nothing. Personal Injury Attorneys work on contingency fees meaning that they are not paid unless they collect money on your case through either a settlement or a judgment. Contingency fees refer to a percentage of legal fees that are only taken out by the attorney if they win. Generally, the contingency fee in most personal injury cases is 1/3 meaning that the attorney would be paid $20,000 if a settlement or judgment of $60,000 is reached. However, higher contingency fees are possible depending on the attorney's experience and the nature of the work being performed.
What is the Process for a Personal Injury Case?
There are many steps in a personal injury case each of which could lead to a possible resolution.
Hire an Attorney – The first step is hiring an experienced attorney that you trust. You will first need to setup a consultation at an attorney's office. After the consultation, the attorney will evaluate the facts and law in your case and determine whether or not you have a viable case. The attorney may also need to conduct further investigation before making this conclusion. You may be asked to provide additional evidence for your case to help the attorney reach a conclusion about your case such as police reports, medical records, photographs, or videos. Since no legal fees are required to hire a personal injury attorney, most attorneys will not take a personal injury case unless they feel they can win the case and the case will be worth their time.
Pre-Litigation – After hiring an attorney, the next step in a personal injury case is the pre-litigation phase. Pre-litigation refers to the time period before a lawsuit is actually filed. This can sometimes be an excellent time to negotiate a positive resolution in your case since some defendants may want to resolve the case quickly before a lawsuit is actually filed to save money on the legal fees and costs in defending the case. During the pre-litigation phase, an attorney may investigate and collect evidence to support the client's claim for damages, send a demand letter to the defendant or the defendant's attorney, and negotiate a resolution in client's case.
Litigation – If the case could not be resolved in pre-litigation, then a lawsuit will likely need to be filed against the defendant. This is referred to as the litigation phase. During this phase, your attorney will likely be going to court, seeking the discovery of documents and statements from the defendant, taking depositions, and arguing motions. The litigation phase can be a contentious part of the process as the defendant will likely be aggressively fighting the case. However, sometimes the very contentious nature of the litigation phase can result in both sides reaching an amicable settlement.
Trial – If neither side can come to an agreement during the litigation phase, then either party has the right to take the case to trial. A trial can be held in front of either a judge or a jury depending on the preferences of the parties involved. If either party wants a jury trial, then the plaintiff in the case is required to prove their case by a "preponderance of the evidence" to 6 jurors in most cases. Try to think of the plaintiff's burden of "preponderance of the evidence" to mean "more likely than not" or "greater than 50%". The jury's decision must also be unanimous meaning that every juror must agree that the defendant in the case was liable.
Trials are high risk, high reward, opportunities to receive compensation in personal injury cases. If you win, you could receive more money than offered by the defendant to settle the case. If you lose, you could receive nothing.
How Much Money Can I Win in a Personal Injury Case?
Personal injury cases can result in a wide range of outcomes from no recovery to millions of dollars in damages. The amount you can recover depends on the facts of your case, the law, the financial assets of the defendant or insurance carrier, and your attorney. In addition, some personal injury cases have statutory caps on the amount you can recover.
Find an Attorney for Personal Injury in Miami, FL
If you have been injured based on the intentional or negligent actions of another person or business, give our office a call. We offer free consultations on all personal injury cases. In addition, if we decide to take your case, we will not charge any legal fees unless we are able to collect a settlement or judgment.
Hubbs Law handles all types of personal injury cases in Miami-Dade County including personal injury cases in South Miami, Kendall, Doral, Homestead, Pinecrest, Palmetto Bay, Cutler Bay, and Hialeah, as well as other cities in Miami, FL.
---
At Hubbs Law, your first consultation is always free. Call today to schedule your consultation at (305) 570-4802.
--- Attorneys E.J. & Erika Hubbs
As professional Miami criminal defense attorneys, we take every case personally give every client the deliberate care it deserves. Our clients become part of our family and we fight relentlessly for their rights. Read more about us to find out how we can help you.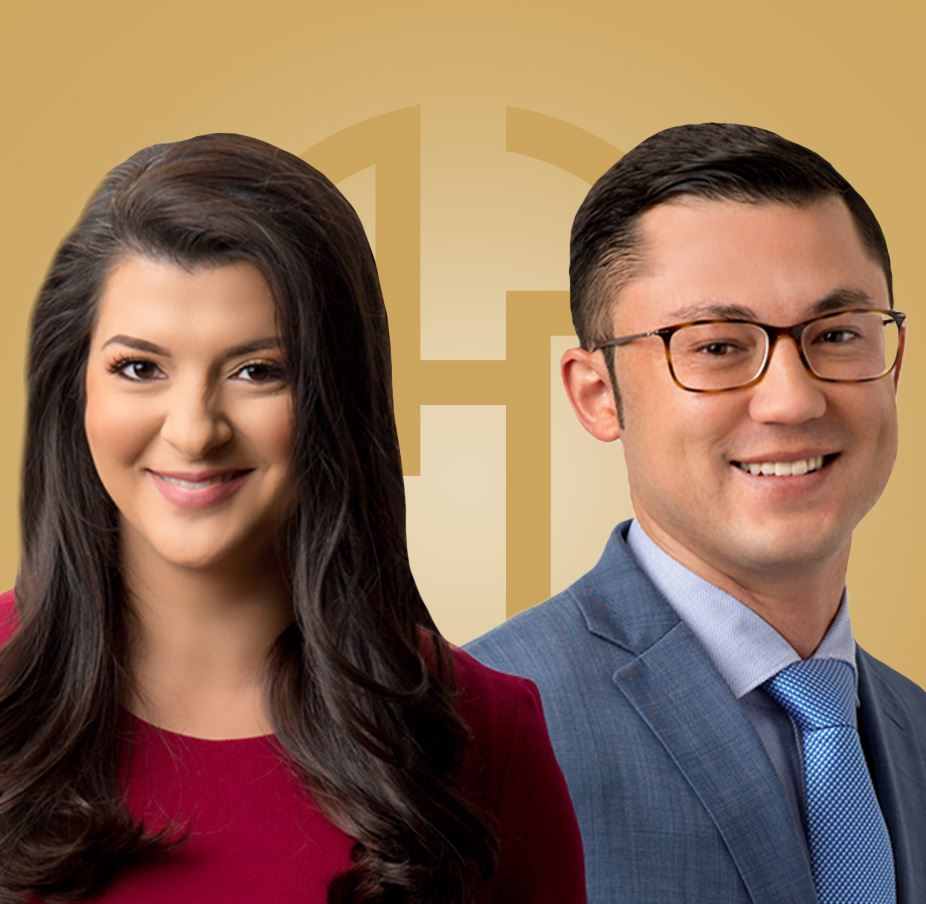 "I highly recommend Hubbs Law, P.A. When I found out my license was suspended for a ticket I did not know I had, I was scared and did not know where to go from there."

Christina K.

He Takes Every Case With Heart and Honesty

Paul R.

"Erika was an absolute gem, she answered all our questions, was accommodating and let us know she needed to research my wife's visa before telling us whether she would take our case. After doing research, she thankfully took our case. She made the pro"