Miami Wrongful Death Attorneys
Your Case Deserves Immediate Attention - Call Hubbs Law Today
Miami Wrongful Death Attorneys
Losing a loved one as a result of someone else's negligence or recklessness is a devastating event that can leave many with emotional trauma and an overwhelming financial burden. While filing a wrongful death lawsuit might not seem like a priority, it is essential to consider retaining a wrongful death attorney for a multitude of reasons.
Car accidents are very frequent in Florida and are one of the most common incidents resulting in wrongful death. In 2019, the Florida Department of Highway Safety and Motor Vehicles (FLHSMV) reported 2,973 fatal motor vehicle accidents and 3,218 deaths resulting from those crashes. Speaking to a Miami wrongful death attorney at Hubbs Law is the best thing you can do after losing a loved one due to a driver's carelessness behind the wheel.
A distracted or negligent driver can be held liable for their reckless behavior in a fatal car accident. Surviving family members of the deceased may be entitled to compensation for a loss of support and benefits, medical and funeral expenses, and mental pain and suffering among other reasons. The attorneys at Hubbs Law have the experience and persistence to pursue justice and compensation for the surviving family members through a wrongful death lawsuit.
Wrongful Death Caused by Car Accidents
Wrongful death in a car accident can occur from several reasons such as negligence of another driver, criminal actions, or even from a manufacturing defect in your vehicle. Main causes of fatal car accidents include:
Texting/distracted driving
Reckless driving
Speeding
Driver fatigue
Inexperienced/elderly drivers
Driving under the influence of alcohol or other illegal substances is a clear example of someone who can be held legally responsible for the financial repercussions of their actions. The FLHSMV reported 4,912 impaired car accidents in 2019. Of those 4,912 crashes, 347 deaths resulted from alcohol impairment, 346 deaths resulted from drug use, and 298 deaths resulted from a combination of both. It is important to consult with a Miami wrongful death attorney who can conduct a proper investigation into the death of a loved one and determine the appropriate actions to take in filing a wrongful death lawsuit.
Elements of a Wrongful Death Lawsuit
Among many other states, Florida has statutes that allow the beneficiaries of a deceased person to file a lawsuit against a negligible party holding them legally and financially accountable for the death of a family member. The family of the decedent must prove the following elements in order to valid wrongful death claim as a result of a car accident:
The car accident was caused by another driver's negligence or recklessness and resulted in the death of a family member and that party can be held responsible or proven to be at fault for the accident.
The deceased has surviving family members such as a spouse, children, parents, or other beneficiaries who were partially or wholly dependent on the support or services of the deceased.
There are monetary and non-monetary damages to be collected from the decedent's net accumulation and in-kind contributions.
Gathering proof during these strenuous moments is essential to prove each element and hold the responsible party accountable. A wrongful death attorney can facilitate the gathering of proof such as medical records, police reports, contact of witnesses and responders, and other information collected that can be used to demonstrate the other party's culpability in the death of a family member.
Who can file a Wrongful Death Lawsuit?
Wrongful death lawsuits can be filed as survivor claims or as bystander claims. A survivor wrongful death claim pertains to family members and dependents left behind after the wrongful death of a relative. A bystander wrongful death claim encompasses trauma inflicted on family members or dependents that were witnesses to the wrongful death of a loved one.
A personal representative of the deceased person's estate must file a wrongful death lawsuit on behalf of the decedent's immediate family members who may be entitled to compensation. A wrongful death lawsuit must be filed within two years of the date of death to ensure recovery of wrongful death damages under Florida's statute of limitations. It is imperative to file a wrongful death lawsuit within the statute of limitations to protect the validity of your claim.
Find an Attorney for Wrongful Death in Miami, FL
If you have lost a loved one due to the negligent actions of another driver or a third party, give our office a call. We offer free consultations on all personal injury cases. In addition, if we decide to take your case, we will not charge any legal fees unless we are able to collect a settlement or judgment.
Hubbs Law handles all types of personal injury cases in Miami-Dade County including personal injury cases in South Miami, Kendall, Doral, Homestead, Pinecrest, Palmetto Bay, Cutler Bay, and Hialeah, as well as other cities in Miami, FL.
---
At Hubbs Law, your first consultation is always free. Call today to schedule your consultation at (305) 570-4802.
--- Attorneys E.J. & Erika Hubbs
As professional Miami criminal defense attorneys, we take every case personally give every client the deliberate care it deserves. Our clients become part of our family and we fight relentlessly for their rights. Read more about us to find out how we can help you.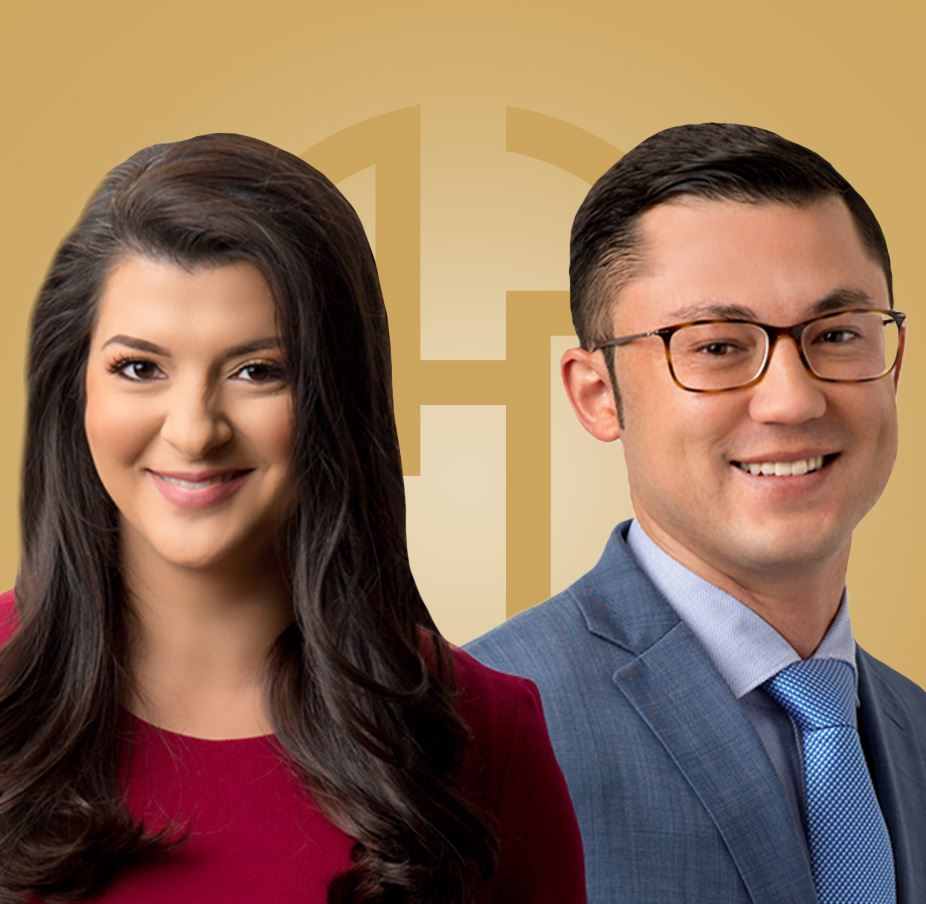 I would highly recommend him to anyone who needs a criminal/immigration attorney.

Anthony Hermans

"Erika Hubbs assisted our company in getting one of our future Venezuelan employees an 0-1 Visa. And she was successful !! Her knowledge of the industry and her determination was great asset in this lengthy and drawn-out process."

Alisa H.

He handled all the legal details, represented me in court and had my case dismissed.

John A.