Car Accidents
Your Case Deserves Immediate Attention - Call Hubbs Law Today
Miami Car Accident Attorneys
Representing Injured Victims in Florida
Miami can be one of the most dangerous areas in Florida for drivers. There are more car accidents reported in Miami-Dade County than in any other county in the state, and recent statistics have shown that one-third of those accidents result in physical injury. After a car accident, you may be overwhelmed with medical bills, repairs to your vehicle, insurance claims, and lost wages. If you have been faced with a serious or permanent injury as a result of a negligent driver, you may need a Miami personal injury attorney to represent your best interests and aggressively try to recover the compensation you deserve.
Is Florida a "No-Fault" State for Car Accidents?
Florida is a "no-fault" state which means that residents must receive Personal Injury Protection (PIP) so that in the event of an accident, any injured party is covered. This is in contrast to "at-fault" states, where the injured party may choose to sue for damages incurred in an accident.
Residents of Florida who own a vehicle are required by law to have PIP as part of their insurance policy. You are required to carry a minimum amount of $10,000 in PIP and $10,000 in property damage liability. If you were injured in a car accident, you may receive coverage up to $10,000, regardless of who was at fault for the accident.
PIP may also cover up to 80% of medically necessary expenses. Under Florida law, individuals have 14 days from the day of the accident to seek treatment from a medical provider to qualify for reimbursement from your insurance company. Your insurance company can avoid paying for your injuries if this deadline is not met. A personal injury attorney can ensure you are receiving the full benefits under PIP and protect you from unexpected medical bills after a car accident.
---
Are you suffering from injuries due to a car accident? Call Hubbs Law, P.A. today at (305) 570-4802or contact us onlineto schedule a consultation with our car accident lawyer in Miami.
---
What to Do After Being Involved in a Car Accident
Many people find themselves in shock and confused on how to act after they have been involved in an auto accident. There are certain steps you can take in the aftermath of an accident that can affect you or any legal action that you may decide to take.
Call 911: Determine if you or anyone else involved in the accident are injured. Even if no one seems to be injured, dial 911. A benefit of calling the police is filing a crash report that will serve as evidence for your insurance company to aid them in determining who was at fault for the incident and what damages were caused as a result. In the situation where the police do not respond to the scene, go to the nearest police department to complete a crash report. A report of the accident is essential to your case as it records detailed information close to the time of the accident that may be forgotten over time. You can obtain a report of the crash by going online here. Examples of these details include traffic conditions, weather conditions, cause of the accident, and driver and witness information.
Gather Evidence: Documenting details from the scene of the accident is a good way to provide supporting evidence to your personal injury case. Using your phone to take pictures of the accident is a good way to do this. Take photographs of the scene of the crash, damages to your vehicle and other vehicles involved, and any of your injuries resulting from the crash. Writing down your recollection of the crash is also a good way to jog your memory for future purposes.
Contact Your Insurance Company: Call your insurance company and report the accident while providing general details. Your insurance company will receive a copy of the crash report. If you are contacted by the other driver's insurance company, you may provide them with information, but by law, you are not required to answer any questions. Ideally, you should have a personal injury attorney present with you prior to speaking to anyone. Dealing with insurance agents can be tricky as they will try to limit the amount of money you will recover from the accident. Be vigilant of any early offers from insurance companies, as this can heavily affect your case if you decide to hire a personal injury attorney.
Contact a Personal Injury Attorney: If you have sustained any injuries from an auto accident and incurred medical bills. As a result, hiring an car accident attorney is the best way to maximize compensation for your injuries.
How To Provide a Strong Personal Injury Case
Liability: For every auto accident, it is important to prove who was responsible or liable for the incident. This might seem simple for those involved, but proving that the other driver was negligent is not always clear for insurance companies. The strongest way to support your argument for how the accident occurred is with evidence (police report, pictures, witnesses, etc.). The quality of your case can be strongly affected by the determination of fault in any car accident.
Damages: Generally, you need damages for a good personal injury case. Bodily injury, property damage, medical bills, and lost wages are all examples of factors that will make up the total compensation you deserve in your case. Consistently treating for your injuries also serves as important evidence to demonstrate the severity of your injuries. This evidence can be used by an attorney to calculate the maximum possible damages under the law that you should seek from the other party.
Coverage: Even if you are seeking one million dollars in damages, it could be irrelevant unless the other party has the ability to pay you. Most parties in car accidents don't have a tremendous amount of assets. Therefore, the other driver in many car accidents would be unable to pay unless they have insurance coverage. Locating insurance coverage for both parties and identifying defendants will aid the process of your case. Hiring a personal injury attorney will help you gather all information relative to the accident and provide you with advice on decisions you should take to present the strongest case possible.
Common Car Accident Injuries
Common injuries resulting from car accidents include:
Whiplash
Cuts or lacerations
Head injuries
Fractured bones
Herniated discs
Bruising
Neck injuries
Internal injuries
Chest/Rib injuries
Contact Our Car Accident Lawyer Today
If you have been injured based on the intentional or negligent actions of another driver, give our car accident lawyer in Miami a call. We offer free consultations on all personal injury cases. In addition, if we decide to take your case, we will not charge any legal fees unless we are able to collect a settlement or judgment.
Hubbs Law handles all types of personal injury cases in Miami-Dade County, including personal injury cases in South Miami, Kendall, Doral, Homestead, Pinecrest, Palmetto Bay, Cutler Bay, and Hialeah, as well as other cities in Miami, FL.
Additional Reading:
---
Contact Hubbs Law, P.A.today to schedule a free consultation with our Miami car accident attorney.
--- Attorneys E.J. & Erika Hubbs
As professional Miami criminal defense attorneys, we take every case personally give every client the deliberate care it deserves. Our clients become part of our family and we fight relentlessly for their rights. Read more about us to find out how we can help you.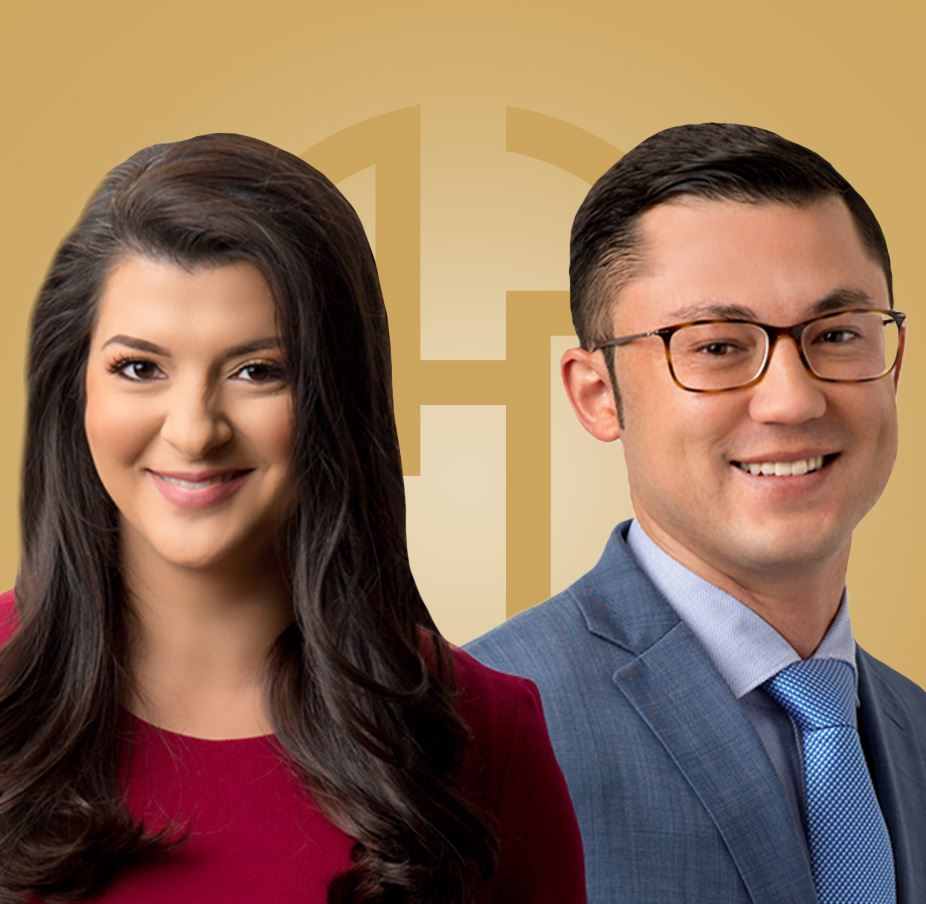 Ej was able to get the case dismissed and was professional in doing it.

Teddy Sanchez

She is very thorough and treats clients like family.

Sports Supernova

"Erica es una buena abogada the imigracion!! Me ayudo con mi caso y en menos de dos anos pude areglar mis papeles.. Sin su anuda no se que fuera de mi familia. La recomiendo si estan buscando ayuda seria!"